90 Day Fiancé: Larissa Puts Her Ab Implants On Display In Red Latex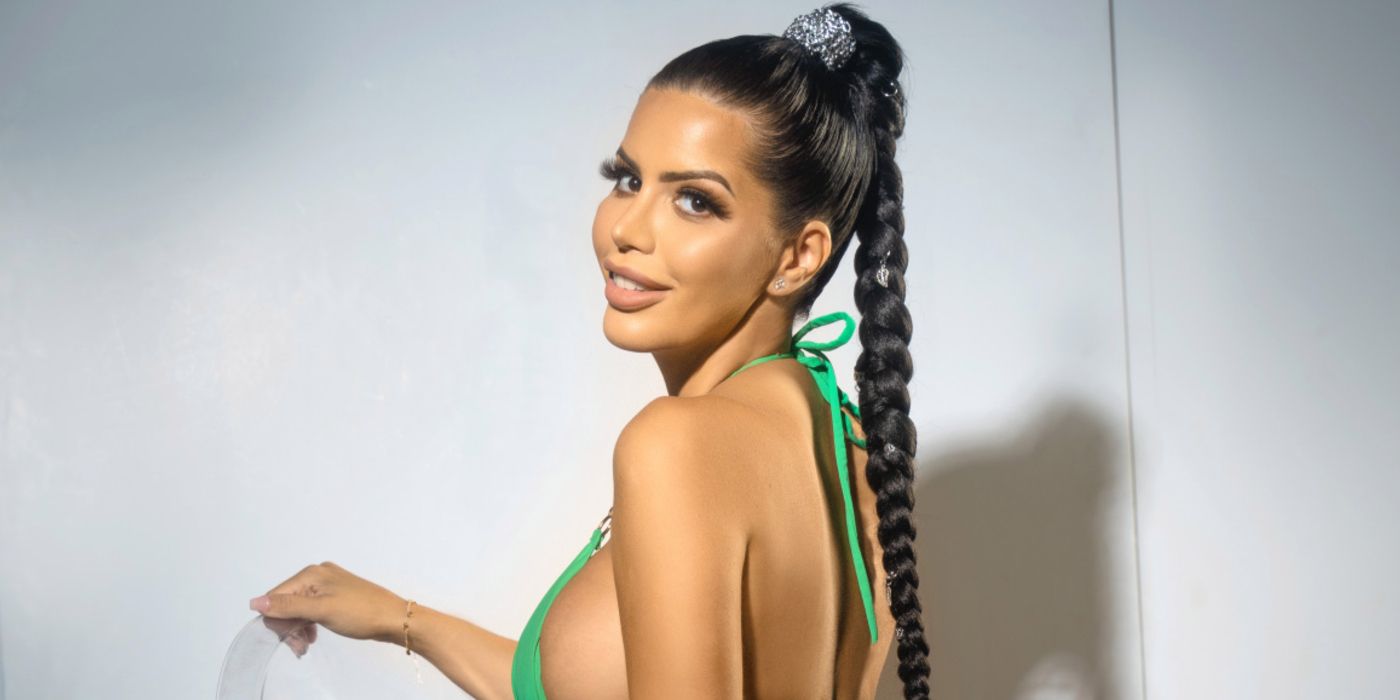 While she is no longer a part of the 90 Day Fiancé franchise, Larissa Lima has kept her name in the headlines. The 34-year-old has invested in her appearance and is now using her surgically enhanced figure to profit on OnlyFans and fund her lifestyle and surgeries. The Brazilian bombshell keeps her follower count rising by enticing fans with steamy Instagram photoshoots. Her most recent photo earned her some more polarizing reactions as the mother of two put her surgically enhanced abs on display in fire engine red lingerie. 
Larissa has dedicated tens of thousands of dollars to surgically altering her body through cosmetic procedures. The former Las Vegas resident is currently settled in Colorado Springs, Colorado. Larissa previously moved to the snowier location to be by ex-boyfriend Eric Nichols before the two split in November. However, Eric has been helping Larissa to recover from her more recent surgeries and the two appear to be very close once more. Larissa had a controversial abdominal surgery earlier this year to create a sculpted appearance in her midsection. Fans have since been reacting to her changed body with both disgust and appreciation.
Larissa's new abs were once again on display in a photo she shared on Instagram this weekend. The mother of two wore a smoky eye and fire engine red latex that showed off her recent surgery. While many of Larissa's loyal fans praised her looks, others expressed their curiosity over her surgically enhanced midsection. "How much did your abs cost?" one fan wrote as many noticed the change. Larissa also made sure to pin a complementary comment. "I have to say it, I have to…. the abs procedure looks incredible!!!!" the comment read. You can view a screenshot of Larissa's post below:
While Larissa previously referred to her surgery as ab implants, she clarified in the comments section that she actually had "HD liposuction" rather than have silicone implants inserted into her abdominal region. High definition liposuction is another method that creates a defined look in the abdominals without having to go to the gym. The procedure leaves the body with a sculpted appearance by removing fat and tightening the skin. This process is also known as ab etching and does not involve implants being inserted into the body, as fans previously believed Larissa had.
Implants or not, many commenters find Larissa's new abs to be too unnatural. While she has her share of praise, the Brazilian bombshell also has plenty of critics who urge her to look more natural. Others believe she is making her Eric happy and ex-husband Colt Johnson jealous. "Colt is probably crying his eyes out now that he lost you!!" one commenter wrote. While Larissa is done with the 90 Day Fiancé franchise, Colt is currently trying his luck at love on spin-off show 90 Day Fiancé: Love Games on new streaming service Discovery+.
Source: Larissa Lima/Instagram