90 Day Fiancé: Larissa Lima Reveals Ab Implants Post-Surgery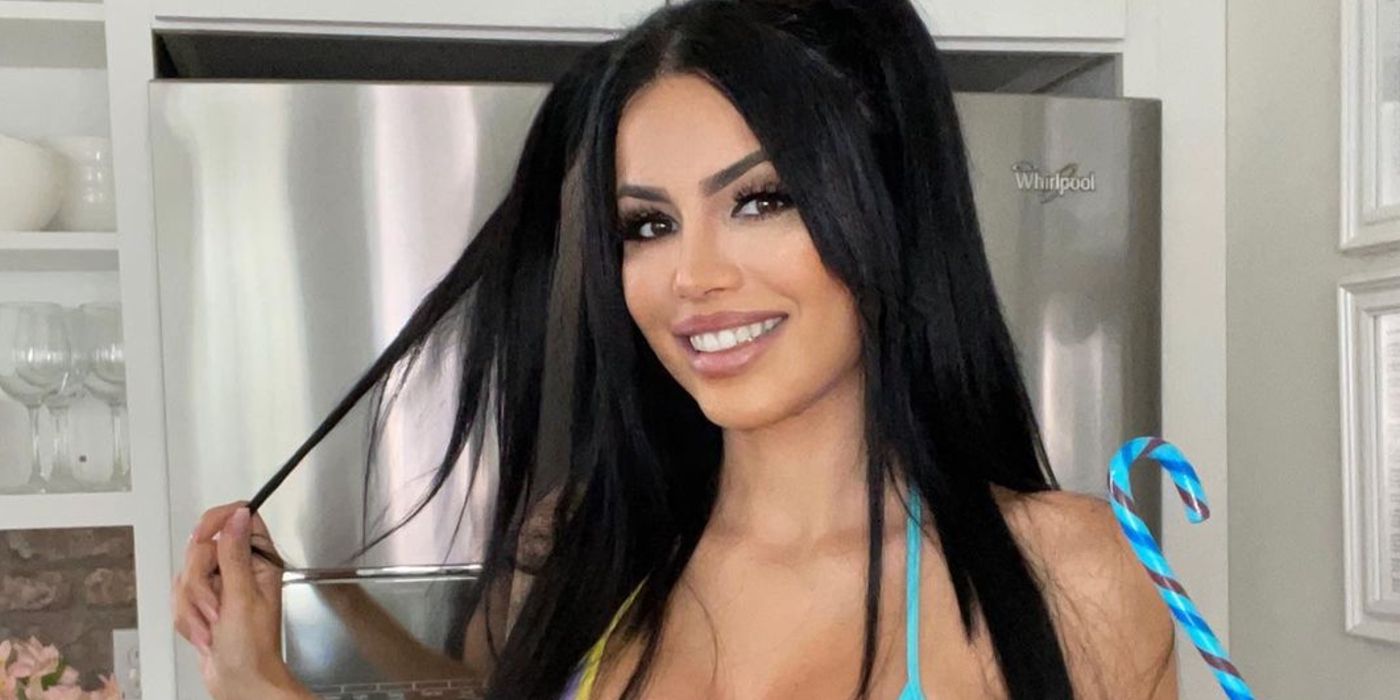 Former 90 Day Fiancé star Larissa Lima has never kept her plastic surgeries a secret. The 34-year-old has been open with fans about the many cosmetic procedures she has undergone, totaling tens of thousands of dollars. The mother of two underwent some procedures at the start of the year that she has recently been showing off to her steady fan base. The most recent cosmetic enhancement she revealed to fans is her ab implants that lend her body a chiseled look. Unfortunately, not all fans were fond of the look.
Larissa appeared on season 6 of 90 Day Fiancé, where she shot to infamy due to her relationship with now ex-husband Colt Johnson. Now living in Colorado Springs, the Brazilian bombshell can't seem to stay away from her on-again-off-again boyfriend Eric Nichols. The couple was featured on 90 Day Fiancé: Happily Ever After? before TLC terminated Larissa's contract. However, the former couple has been featured on both Eric and Larissa's social media lately even though they publicly split in November. Eric has been helping Larissa recover from her latest procedures and the pair even spent Valentine's Day together last week.
Eric was also the photographer on call for some of Larissa's more recent Instagram posts, such as a full-body shot shared on Saturday. The 34-year-old shared a photo of herself in white gym shorts, a floral sports bra and white socks with sneakers. On display in the photo are Larissa's new abs. It appears as though the Brazilian was receiving too much feedback on her body, as she turned the comments on the post off. However, Larissa has opened up in her Instagram Stories about being pleased with the results of her ab implants surgery, which she had in Las Vegas. You can view a screenshot of Larissa's post below:
Though Larissa didn't allow for comments on her ab post, the same photo was shared to fan account @90dayfiancefanatics2. The open comments section allowed for fans to share their mostly negative opinions on the cosmetic procedure. The vast majority of fans were shocked by the transformation and found it to be unnatural. "These fake abs are killing me," the photo's top comment reads, while many people agreed that they were too much. "I can't believe there is a surgeon that would mutilate someone like this. Its sad," one person wrote. "I'm pretty sure thats a mental condition at this point," another fan chimed in. "She should use some of that money for counseling or some type of help." 
While Larissa doesn't have her two children with her, she has been vocal about Eric supporting her throughout her surgeries. After sharing her photo, Larissa also posted a shot of her and Eric. "Thank you for understanding me, take care of me during my surgeries, motivated me to the gym and be a good father to Mapa," she captioned that shot of the two of them. While Larissa and Eric will not be appearing in any new 90 Day Fiancé content, both of them are very active on social media. Larissa has been sharing new content on Instagram, OnlyFans and YouTube to keep her fan base and bake account satisfied.
Source: Larissa Lima/Instagram, @90dayfiancefanatics2/Instagram