90 Day Fiance: Julia Trubkina's Brother Joins Instagram & Celebrates Birthday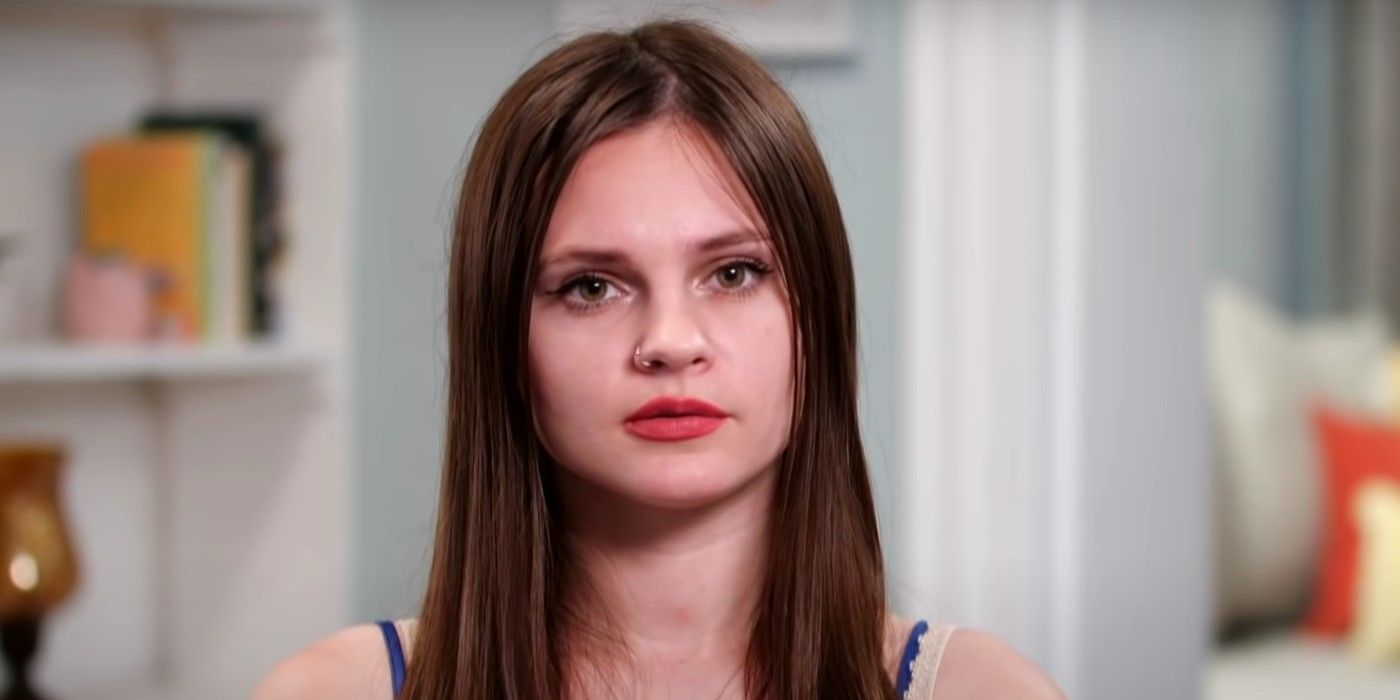 90 Day Fiancé star Julia Trubkina has been at the center of another one of her fiancé Brandon Gibbs' controversial jokes this week, but the brunette beauty also has some celebratory news. Though getting used to Brandon's family has been a challenge for the dancer, Julia has divulged that she is very close to her family in Russia. The reality star wished her older brother a happy birthday and revealed his Instagram account to the world.
Though Julia was excited to be reunited with Brandon in the United States, she has been experiencing challenges on his parents' farm in Dinwiddie, Virginia. While Brandon's parents started out as the season 8 villains, fans found them to be surprisingly rational and tolerable in the show's most recent episode. Many fans criticized Brandon for telling his parents that Julia might be pregnant before they took a test and for blaming the entire situation on her. Brandon has responded to criticism with a joking image of him pushing Julia under a bus after fans metaphorically accused him of doing so. Though Julia liked his post, the dark-humored joke hasn't gone over well with some of his followers.
Fortunately, there were no controversial jokes for the Russian beauty on Saturday. Julia took to her Instagram Story to wish her brother a happy birthday. She reposted a photo from his Instagram account and wrote to her over 61K followers, "It's my brother's birthday today. If you want you can write to him." A peek at her brother's tagged profile reveals Yurik Trubkina, who appears to be new to the social media platform. According to Julia's past posts, this marks her beloved older brother's 31st birthday. Julia has opened up in the past about how close she is to her mother, father and brother and how much she adores her family. You can view a photo of Julia's beloved brother below:
Though Yurik only has two posts on Instagram so far, he has already received a number of well wishes from fans. While Brandon and his parents draw mixed responses from viewers, Julia has rapidly become a fan favorite. Therefore, many fans have been excited to learn more about her family and background. Yurik just joined Instagram, but he might join in his sister's footsteps and gain followers. Julia has risen from a small personal account to having tens of thousands of followers excited to hear updates about her life and relationship status.
While Julia remains apart from her family, she has been forming ties in the United States. The 27-year-old is believed to still be with Brandon and living in Virginia. She recently opened up about the beloved German Shepherd dog Brandon's parents gave to her. She named the gorgeous pup Simba after her favorite movie, The Lion King. Though Julia dodged an unplanned pregnancy scare, the 90 Day Fiancé star is thrilled to be with her furry son. Meanwhile, fans have been urging Brandon to grow up and evolve from his mama's boy persona.
90 Day Fiancé airs Sundays at 8pm EST on TLC.
Source: Julia Trubkina/Instagram, Yurik Trubkina/Instagram