90 Day Fiancé: Jovi Supports Andrew, Claims Amira Lied About Mexico Trip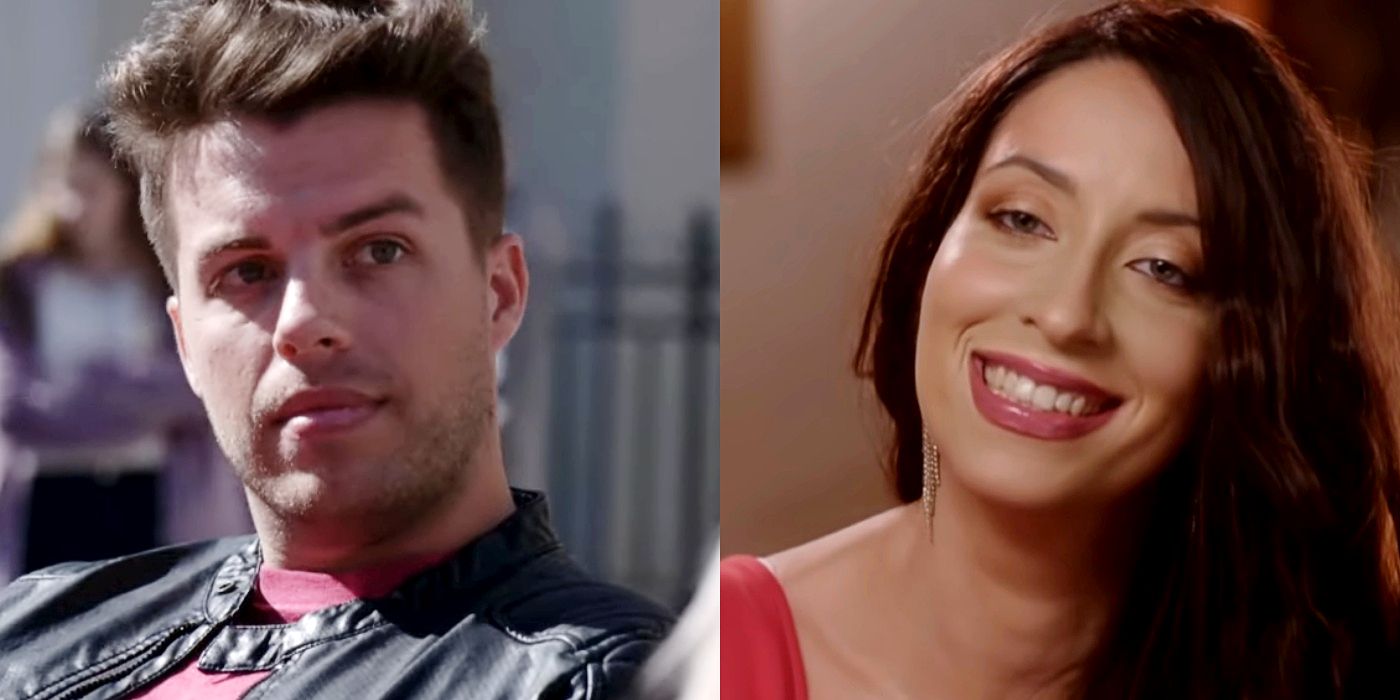 The story goes that it was after Andrew Kenton met Amira Lollysa in Las Vegas and proposed to her in Las Vegas, he began her K-1 visa journey that brought them on 90 Day Fiancé. But theirs was not as easy romance as COVID-19 foiled Amira's trip and with the borders closed, Andrew decided to meet her in Mexico. And while Amira declared the Mexico loophole was Andrew's plan, he claimed it was the Frenchwoman's doing all along. Now, Andrew's 90 Day Fiancé co-star Jovi is also defending him, while posting about Amira being a liar, to which she's also sent a scathing IG reply.
Right after fans saw Amira land in Mexico City and get detained, at the same time 90 Day Fiancé star Andrew didn't lift a finger to help her out. In fact, the show had Andrew going back to his resort in Puerto Vallarta as Amira spent three days locked in detention before getting deported. However, as soon as fans called the daycare dude out, he didn't hesitate before posting screenshots of texts between him and Amira, showing how she had booked the ticket and Mexico was her plan all along. Andrew also revealed that Amira had spoken to him after being deported which she denied on 90 Day Fiancé. The Californian man didn't mince any more words as he called Amira "fame-hungry" and also dished some dirt on her father Hamdi, who'd apparently tried to get her on French Big Brother previously.
While fans who'd already decided that Andrew was the "Dbag" in this 90 Day Fiancé relationship, hoped Amira had dumped him, she chose to stay silent. The Saumur resident will now be seen going to Serbia for a plan B, the outcome of which is yet unknown. But in the weirdest turn of things, Jovi Dufren, their 90 Day Fiancé season 8 co-star posted a strange story where he wrote, "Who else thinks Amira is lying about Andrew?" Yara Zaya's husband also bluntly added, "I just think she wants to be on TV." TLC viewers clearly shocked at Jovi's statement have been discussing what could have gone wrong.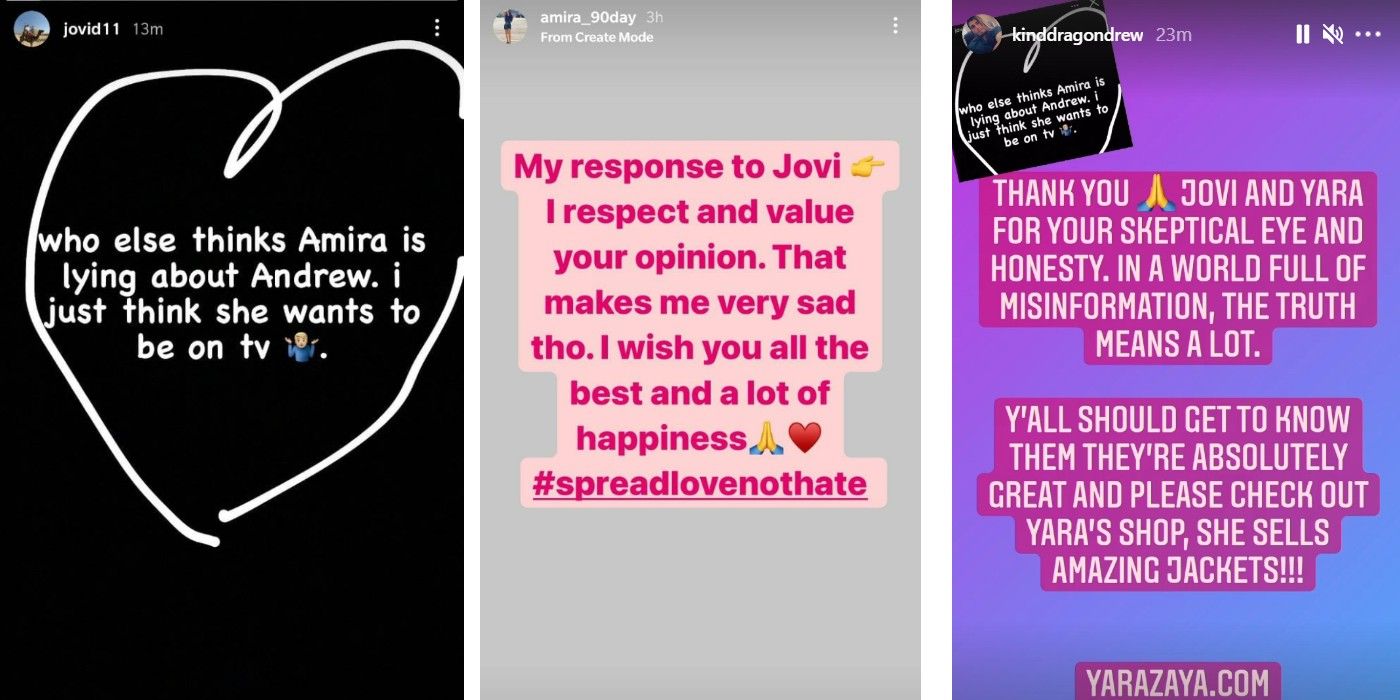 On a 90 Day Fiancé Reddit community's thread, a fan commented, "I 100% believe Amira is only in this for fame and is milking the situation for all it's worth. Her woe is me act comes across fake, though that could be because she is emotionless." However, the fan also says that Andrew gives them "a creepy vibe" and that "he's also in it for the fame." Another fan noted how Amira and Andrew "both thirst for fame" and that they "fast forward" their scenes on 90 Day Fiancé. While some fans do feel that Amira is allegedly "lying through her teeth," Jovi jumping in to show solidarity for Andrew is "trash supporting trash." But turns out, Amira Lollysa and Andrew Kenton both also had something to say about Jovi.
"I respect and value your opinion. That makes me very sad tho. I wish you all the best and a lot of happiness. #spreadlovenothate" posted 90 Day Fiancé star Amira on her own IG. Meanwhile, Andrew too shared a story thanking Yara and Jovi for their "skeptical eye and honesty." Andrew added, "In a world full of misinformation, the truth means a lot" while promoting Yara's online shop. This new 90 Day Fiancé feud could be stemming from the fact that the season 8 couple have supposedly filmed their Tell-All (90 Day Bares All) over the weekend. The ongoing tussle between Amira and Andrew should have been discussed, post which Jovi has chosen to side with Jovi. But will 90 Day Fiancé fans see more season 8 cast members commenting on Amira and Andrew's relationship next?
90 Day Fiancé airs Sundays at 8 pm ET on TLC.
Source: Jovi Dufren, Reddit, Amira Lollysa, Andrew Kenton