90 Day Fiancé: Jason & Cassia's Relationship Timeline (Highs & Lows)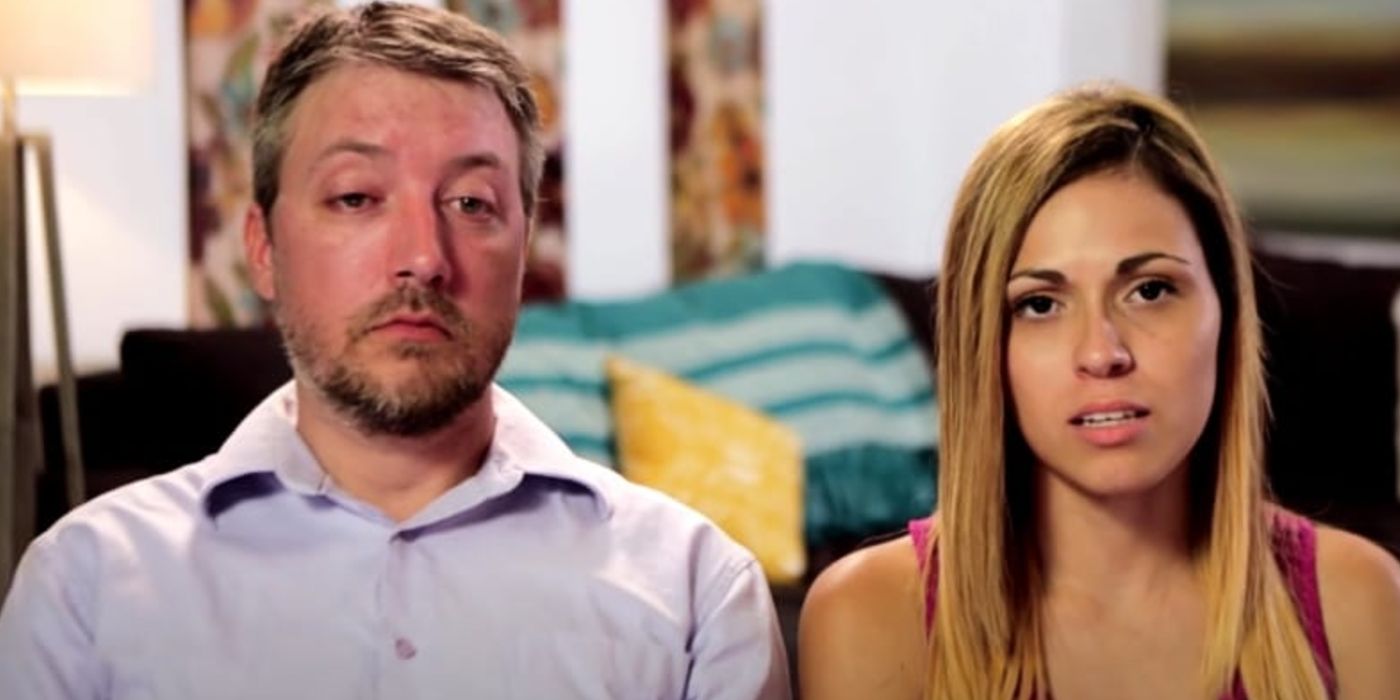 So far, 90 Day Fiancé has had eight seasons and several other spin-offs showcasing the fairytale and nightmare relationships of several couples, and Jason Hitch and Cassia Taraves' relationship falls in the latter category. One of the OG troubled pairs of the TLC reality show, Jason and Cassia showed up in season 2 and with their unsettling age gap of 15 years went through divorce twice. But what dramatic events led to the notoriety that 90 Day Fiancé couple Jason and Cassia earned? Here's a look.
Spring Hill, Florida, resident, and US Army veteran Jason was 38 when he debuted on 90 Day Fiancé to document his relationship with Cassia, 23, from Curitiba, Brazil. Along with pets Cecelia, Kisses, Mercedes, and Frank, Jason stayed in his home with father Ron as he prepared for Cassia's arrival on a K-1 visa to America. Jason had been on a couple of dates after online dating until he met 90 Day Fiancé wife Cassia, who was initially in a relationship with his friend who he went to basic training with and struck up a conversation. Six months later, when Cassia broke up with his friend, she approached him, and after meeting in Brazil, she and Jason were in a relationship. "I wouldn't imagine myself with anyone other than her," Jason had exclaimed before traveling 5000 miles to Brazil to pick her up. Even as Jason's father had reservations about his and Cassia's communication and trust issues, he took "90 days to find out" how their 90 Day Fiancé relationship would proceed.
But upon arriving in the States, 90 Day Fiancé star Cassia had issues with Jason's small town and his immature friends, as he too started doubting her true intentions. Jason's frugal life and financial issues are not what Cassia had expected, even though he had done her K-1 process by referring to online forums instead of going to an agent. But unexpectedly, Cassia did strike a chord with her father-in-law, and she soon married her 90 Day Fiancé husband Jason. Still, as soon as the show ended, so did their relationship. Jason and Cassia started a mail-order snack business called Gifting Fun. But by 2017, they separated for a few months only to get back together. By 2018, the Brazilian star called the cops on her hubby claiming he was physical with her during the fight. Shockingly, Jason was arrested. But Cassia withdrew the statement as Jason denied the accusations and filed for divorce but stayed together to give love another try.
As The Cinemaholic reports, during this time, 90 Day Fiancé pair Jason and Cassia traveled to Melbourne for an army retreat, attended concerts, and had a great time. But in September 2018, they filed a second divorce; this time, it was a permanent one. The couple, however, did stay friends. Cassia even lived with Jason afterward when she pursued a college degree before he returned to Brazil a few months later. The 90 Day Fiancé star Cassia then returned to America and received her Bachelor of Arts degree in communication from the University of South Florida and started dating an Italian man Giuseppe. Earlier in February this year, Cassia Tavares tied the knot with Giuseppe in an Italian courthouse according to her Instagram. Meanwhile, Cassia's 90 Day Fiancé ex Jason Hitch calls himself a "balloon artist, florist, and pet groomer" on his IG profile, which suggests he may still be single.
It was recently that Cassia claimed most of her 90 Day Fiancé scenes were heavily edited or scripted via a YouTube video. As Cassia mentions, the airport scene when she tells Jason she wouldn't meet him in Rio "was edited very well," the pregnancy test scene was "100 percent scripted" and that they were already married in Florida before their 90 Day Fiancé Las Vegas wedding ceremony was even filmed.
Source: The Cinemaholic, Cassia Tavares/Instagram, Jason Hitch/Instagram, Cassia Tavares/YouTube