90 Day Fiancé: Is Julia's Brandon Overdoing It With Happy Couple Pics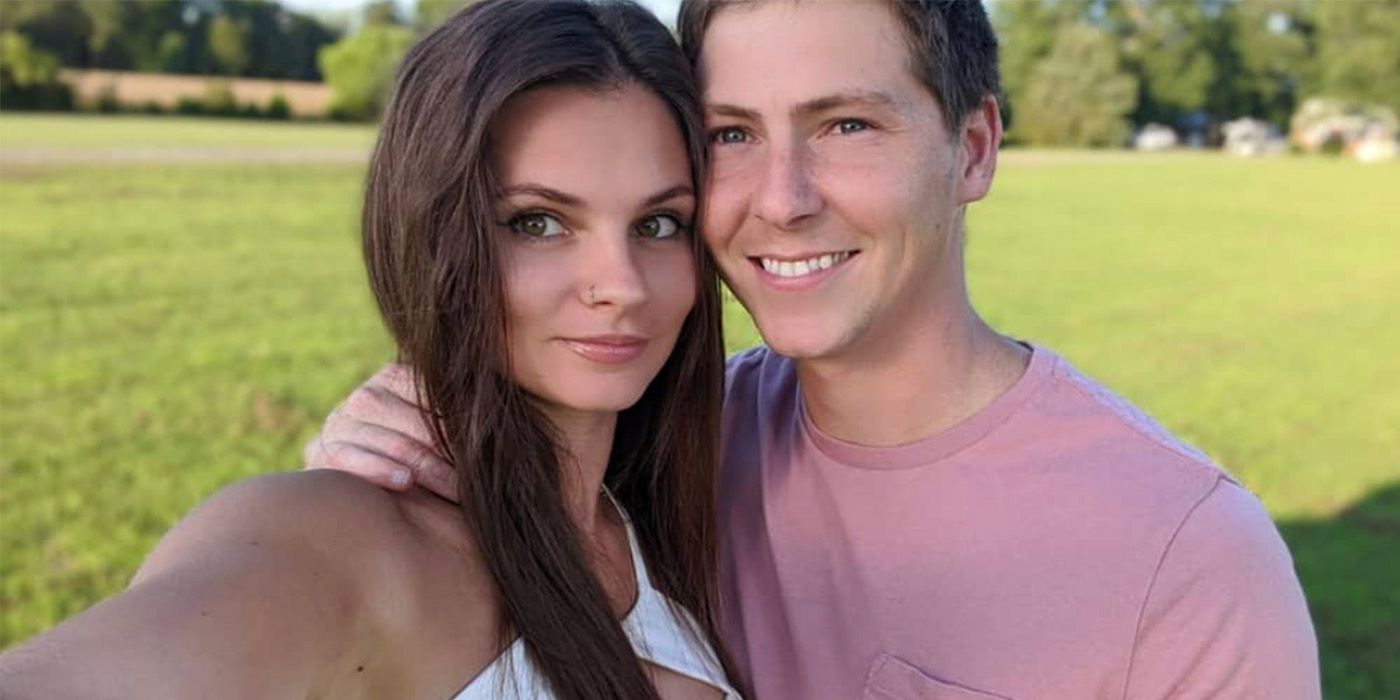 Even though Brandon Gibbs and Julia Trubkina were suspiciously left out of 90 Day Fiancé season 8 episode 10, the preview showing the Russian star taking a pregnancy test kept fans intrigued. Episode 11 of the TLC reality show gave viewers many nail-biting moments, as Julia (who felt symptoms that might have been morning sickness) got together with Brandon to tell his parents Ron and Betty that pregnancy was a possibility. On Instagram, Brandon posted hints of Julia being pregnant with baby emojis in the caption, along with loved-up couple photos. With the teaser for next week showing Brandon's disinterest in Julia's wedding dress, viewers wonder if his social media PDA is deceptive.
As Brandon boasted about the birth control method he was using with his 90 Day Fiancé partner Julia, (it was the "pull-out method") fans thought that another season 8 couple had a baby on the way (Yara Zaya had a positive pregnancy test on the show). However, Julia's nausea wasn't pregnancy-related. Since episode 1, Julia seemed unhappy about farm life and wanted more attention from Brandon. While she did work hard at the farm, TLC viewers wondered how long the city slicker would last at Hummingbird Acres Farm.
Brandon and Julia's 90 Day Fiancé co-star couples, such as YouTube chef Natalie Mordovtseva and Mike Youngquist (and Andrew Kenton and Amira Lollysa) have refrained from posting even a single picture together on IG. While this could be them following their NDAs (non-disclosure agreements) from TLC, some fans speculate that they're not together. In contrast, Brandon and Julia are often seen posting lovey-dovey couple photos together. This is especially true in Brandon Gibbs' case, as most of his Instagram feed features selfies and steamy videos with his go-go dancer fiancée Julia, which seems to signal that they're still a couple. See a couple's shot below:
Furthermore, as fans have often seen, 90 Day Fiancé pairs like Yara and Jovi and Andrew and Amira badmouth each other on social media, but Brandon rarely hints at things not working out with Julia. This may suggest that he and Julia are happy feeding hogs back home, but it may also be a sign that things aren't as perfect as they seem. After all, 90 Day Fiancé: The Other Way cast member Deavan Clegg often shared happy updates with her Korean husband Jihoon Lee, long after they'd separated, in order to keep playing along with the show's timeline.
With the teaser showing Brandon yawning and low-key disinterested as 90 Day Fiancé celeb Julia presents herself in wedding dress options while looking like a princess, they might have a few fights in store. With no news of the TLC pair having gotten married yet, could it be that Julia has gone back to Russia and Brandon is just posting random throwback pics to mislead his audience? The 90 Day Fiancé universe is a strange world and feeling "frauded" isn't unheard of.
90 Day Fiancé airs on TLC on Sundays at 8pm EST.