90 Day Fiancé: How Omar & Avery Celebrated Valentine's In The Middle East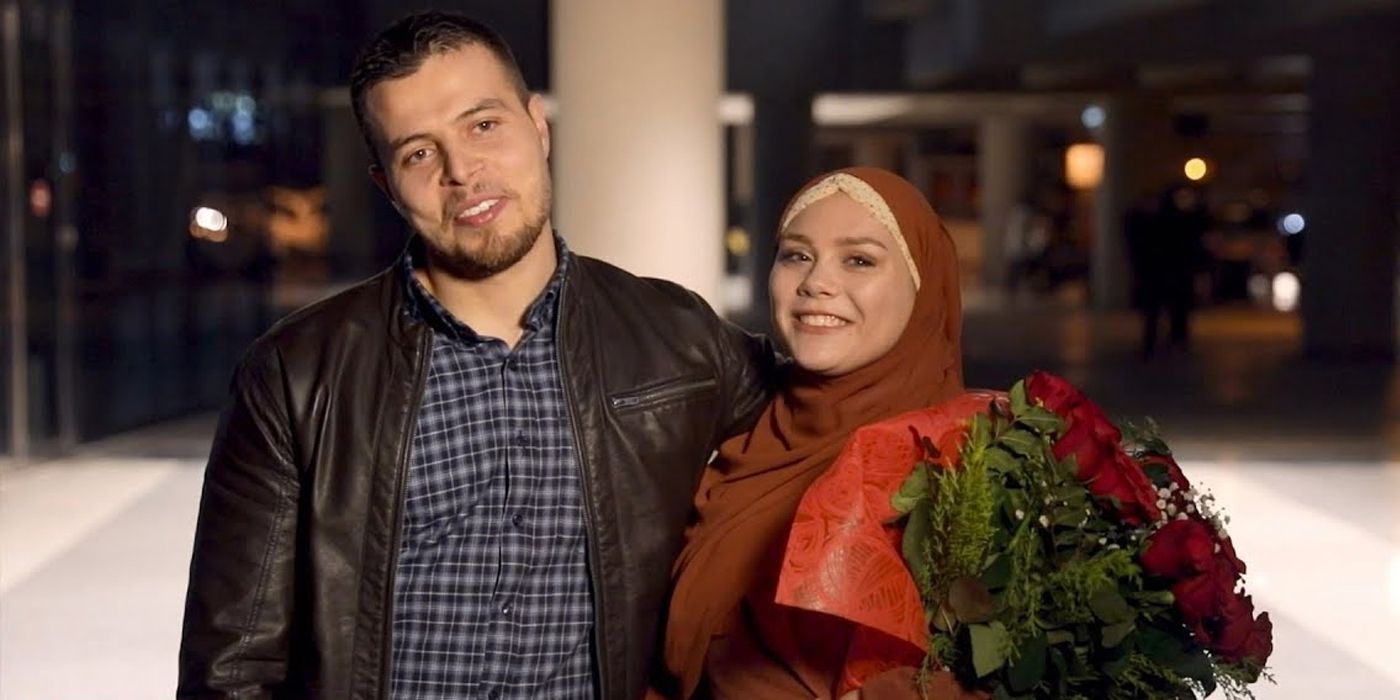 Fan-favorites from 90 Day Fiancé: Before The 90 Days Avery Mills and Omar Albakour celebrated a romantic Valentine's Day together in their new country. The American and Syrian duo recently announced they are living in the United Arab Emirates (UAE) city Dubai after Omar was unable to join his wife in the United States. Though the couple has experienced many challenges throughout their relationship, they are happier than ever and eager to connect with fans on their shared Instagram and YouTube accounts.
Avery and Omar met on a Muslim dating app after the Columbus, Ohio teenager converted to Islam. Avery has described her religious conversion as the best thing that could have happened to her, as the wife of Omar feels like her religion makes her the best version of herself. Now married for two years, the couple is thriving in Dubai. Avery has revealed that she loves living in the UAE and finds it is much safer than living in the United States. She has also cited the change in country as incredibly easy, as there have been no major adjustments for the American. Furthermore, Omar and Avery appear to be very much in love and extremely happy now that they can live together.
Avery and Omar shared two images of themselves in the desert with their Instagram fans on Valentine's Day. "Salam ❤️ we had an eventful day in the desert and we made sure to vlog it for you guys 😊 you can watch our day in the Dubai desert and our daily lives in Dubai on YouTube!" Avery captioned the post. "You'll see me take a fall while sand boarding and you'll see the beautiful places we call home❤️ the link to the YouTube video is in our bio." The couple has recently been sharing an insight into their lives together through photos and videos, which feature their escapades and Avery's savory Halal cooking. Fans were happy to see the couple enjoying their lives. You can view the couple's post below:
"You guys are such a cute couple!" one fan commented, as many showered the former reality stars with praise. Others were fans of Avery's fashion choices. "This woman can DRESS though. I love all your looks," another commenter gushed. It appears as though not only does Avery have Omar's family's blessing, but she also has the admiration of many fans. "I really like this cpl. Many blessings," another fan wrote. "He is so handsome and humble and she is beautiful and such a great person and wife. Both are very lucky." Overall, it appears as though the couple is well-supported by their steady fanbase of over 322K Instagram followers.
The journey for love has not always been easy for the couple. Avery has been faced with criticism, as many did not understand her choice to convert religions before meeting her husband. Additionally, she has had to respond to critics who don't understand her religion or relationship. In the past, there have been rumors that Omar was abusive and controlling. However, Avery has maintained a positive attitude throughout the drama. The young American has now entirely moved on from the 90 Day Fiancé franchise and is enjoying life in Dubai with her husband.
90 Day Fiancé airs Sundays at 8 pm ET on TLC.
Source: o.m.a.ver.y/Instagram