90 Day Fiancé: Hilarious Homemade Digital Valentines Featuring The Cast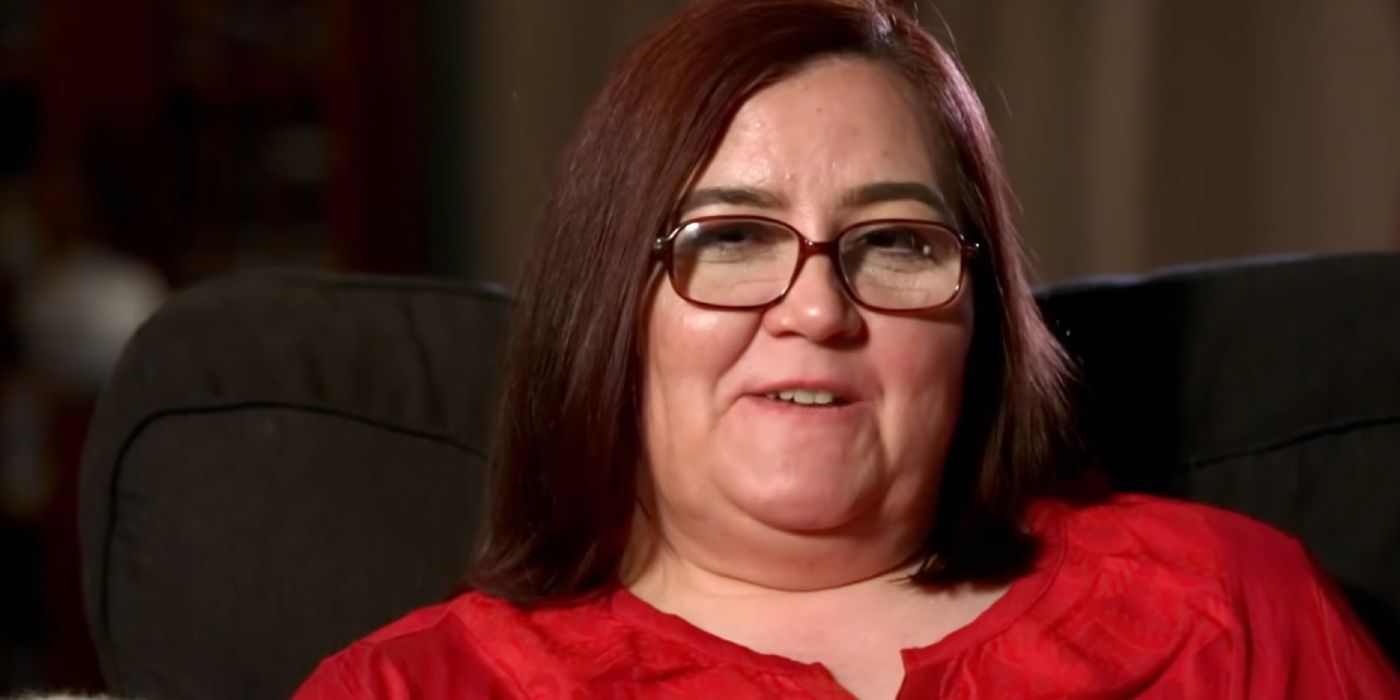 The 90 Day Fiancé franchise has acquired a large fanbase over the past seven years, as well as many memorable cast lines. One fan put together a hilarious batch of digital Valentine's Day cards, which depict some iconic moments between cast members. Fans are loving these unique creations.
90 Day Fiancé has introduced plenty of colorful personalities and showcased considerable age gaps and cultural differences between couples. After creating a range of spin-off shows, the franchise now has a list of cast members beloved by fans. Of course, there are others that fans forget, hate, or poke fun at. Reddit user u/dog*hitchantal created eight hilarious 90 Day Fiancé-themed digital Valentine's Days cards that were shared with the r/90dayfianceuncensored subreddit. The hilarious edits in the post received a lot of attention during the romantic special occasion.
Among the called-out couples is current 90 Day Fiancé season 8 couple Rebecca Parrott and Zied Hakimi. Their fan-made card reads, "you are so mauch sexy," as dead-eyed Rebecca and Zied stand together. Each one wears a sweater featuring the other person's face. Another Valentine featured season 2's Danielle Jbali, who infamously divorced Mohamed Jbali after explosive arguments. Danielle's Valentine reads "I want my Valentines secks," in reference to her lust for the disinterested Mohamed. One of the commenter's favorite cards features season 6 villains Colt and his mother, Debbie Johnson. The card features an open-shirted Colt with his mother, and the card reads, "Happy Valentines/Mothers Day." Debbie has been notoriously protective of her son and his dating life, much like current cast member Brandon Gibbs' mother Betty. Fans can view screenshots of some of the cards in the post below:
Another one of the beloved cards features notorious 90 Day Fiancé: Before The 90 Days cast member "Big Ed" Brown, with the text, "you're my best view." Meanwhile, show creep David Murphey was also drawn with the line, "you make me go mmmmmm…" Jess Caroline was also drawn with the text, "Happy Valentines Day, my d*ck," in reference to her infamous break-up fight with Colt Johnson, when his mass nude texting was revealed.
Nicole Nafziger and Azan Tefou from season 4 were also featured, with text referring to a cringe-worthy line Azan said. The card reads, "I'm attracted to you, but it's it's just like for example 55%." One of the commenters wrote, "Omg imagine actually getting the 55% one from someone 😳🤣." The last card featured a couple that is well-known within the franchise, as they appear on many spin-off shows. David and Annie Toborowsky were drawn together in a heart, with the text "You make me wanna boom boom."
Overall, fans have reacted enormously positively to the hilarious Valentine's Day cards. A number of people in the sub have been gifting their significant others with 90 Day Fiancé merchandise, plus cards featuring some of the franchise's best lines. These cards added a bit of humor to the romantic celebrations.
90 Day Fiancé airs on TLC on Sundays at 8pm EST.
Source: u/dogsh*tchantal, r/90dayfianceuncensored