90 Day Fiancé: Find Out If Jovi & Yara Had A Las Vegas Wedding (Spoiler)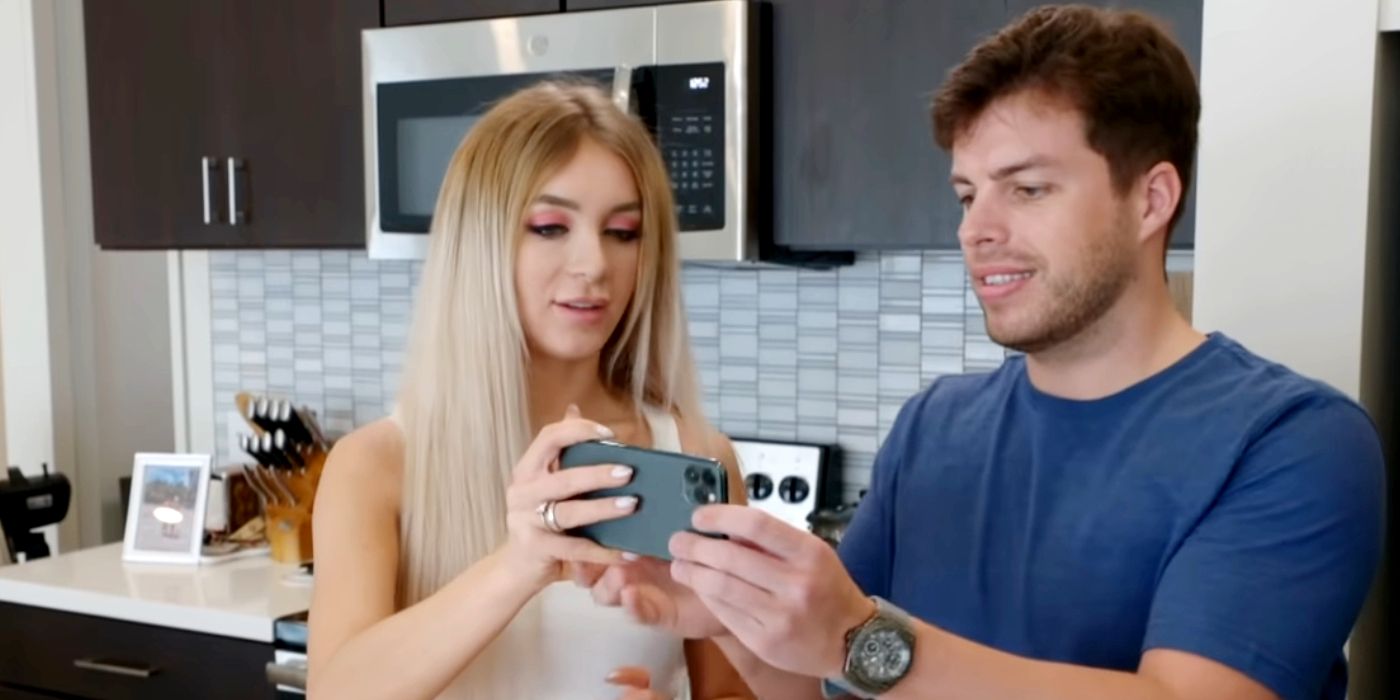 While each season of 90 Day Fiancé so far has had couples face a multitude of problems, season 8 is seeing an unexpected villain – COVID-19 – foil their marriage plans. One such couple is Jovi Dufren and Yara Zaya, who are also expecting their first baby. Sure enough, the pair do have to deal with Jovi's party-boy ways, his affection for strippers, and lack of attention toward Yara. But do Yara and Jovi manage to get married in Las Vegas within 20 days before he goes back to his underwater robotics job? A certain spoiler leaked earlier today tells all.
With Yara still bitter about the way Jovi ignored her for alcohol at their engagement party in episode 11 of 90 Day Fiancé, this week also had her threatening him with the "going back to Ukraine" threat. "You lost me there, Jovi," said Yara about Jovi forgetting her during the party because he was drunk. However, as the couple sat down with Jovi's mom and dad, Yara sulked and fought about their situation. Yara shocked the Dufrens by confessing that she didn't know if she "wants a marriage with Jovi" but if she did, it had to be with just the two of them and "nobody else." So did the 90 Day Fiancé couple have a real wedding or did Jovi and Yara elope?
As Gwen fretted over not being happy about not being invited to her son's wedding, Jovi seemed to only agree to his Yara's needs. However, Jovi soon revealed that while Yara had 44 days left till her K-1 visa expired, he had only two weeks till he went back to work, so getting married "some kind of way" was the only option. And for fans sniffing around for 90 Day Fiancé spoilers about Yara and Jovi, here's the good news – as per a post by 90day_savage on Instagram, they did appear to walk down the aisle in Las Vegas, Nevada, on Valentine's Day.
The said post shows a BTS clip of Jovi and Yara dressed in wedding garb with the groom in a tuxedo and the bride having his jacket wrapped around her shoulders. Jovi and Yara appear to be giving a confessional interview, and a second photo appears to have been taken in a brewery with a wedding party taking place. A third picture has two men, possibly Jovi's friends Kline and Frankie giving their inputs to the 90 Day Fiancé cameras. While this does prove that the wedding did take place in Vegas, it shows that Yara and Jovi have friends, if not family present at their reality TV nuptials.
The comments however seem to have fans judging Jovi and Yara's choice of having a wedding on Valentine's Day, but also wondering why a pregnant woman's reception would be kept at a brewery. The poster also notices how 90 Day Fiancé star Yara "doesn't seem very impressed on her wedding day" because of her "telling" body language. However, given that Yara was recently seen spending her one-year anniversary with Jovi and their September 2020 baby girl for company, as per fan photos in Miami, this 90 Day Fiancé couple seems to have found their happily ever after.
Source: 90day_savage