90 Day Fiance: Fans Find Cute Pic of Paul & Karine's Sons Dangerous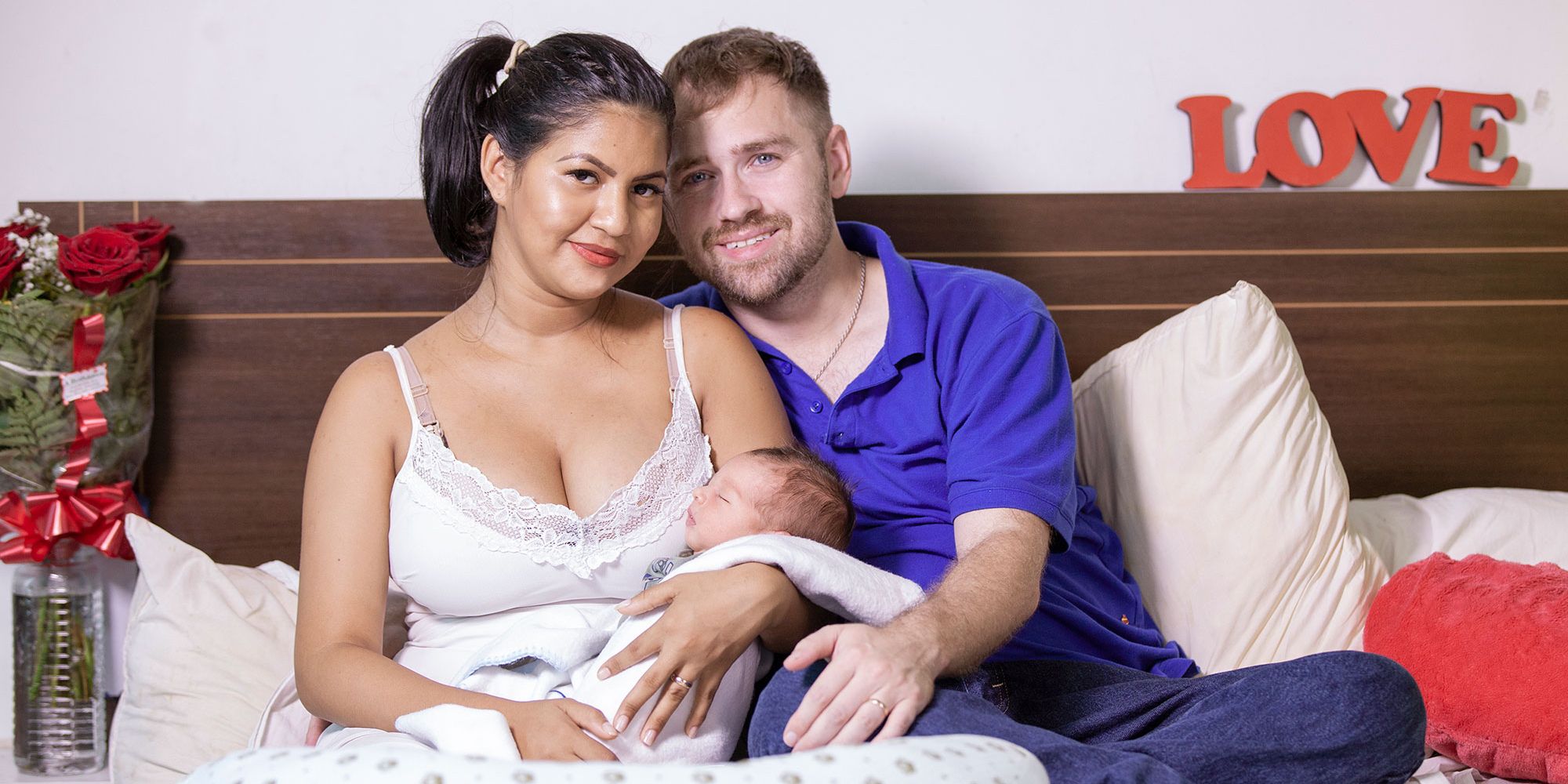 Many TLC viewers have heard the good news that the 90 Day Fiancé: Happily Ever After? stars Paul and Karine Staehle have welcomed their second son, Ethan Staehle. After struggling to find a maternity ward in Brazil, it looks like Paul finally got the required medical attention, and Karine delivered the baby with the help of medical professionals. The proud dad of two recently posted a cute picture of his two sons on Instagram. At first, many fans thought that the brothers looked adorable. But, some noticed that the little ones are living in dangerous living conditions.
A few weeks back, the Kentucky native Paul told his Instagram family that Karine's couldn't deliver the baby in Brazil. Their doctor informed them the Brazilian hospitals were converted into COVID-19 wards, and there is no childbirth availability. They had to either have risky home delivery or fly to the United States. But, it appears that Paul was able to pull a few strings. Karine got to deliver her second baby boy in Brazil without any inconvenience. Her husband posted a 9-minute long video of Ethan's first moments on his Instagram and wrote, "Ethan Born Healthy And Very Fast." 
Karine looked a little tired in the video, but she seemed to be doing great. It appears that the couple is back in their Brazilian apartment with the new family member. Paul posted a sweet picture of the newborn with his elder brother, Pierre, which was shared by the fan account 90 Day Fiance Now. Ethan is sleeping on the bed, and the big brother is looking at his little brother's face with a big smile. 
Most of the fans were moved to see this adorable click and wrote things like, "The CUTEST Big Brother!!!" and "Awww what beautiful kids." But, other 90 Day Fiancé: Happily Ever After? fans were worried to see the background of this picture. Multiple entangled wires are hanging, probably from the TV, and there is a table fan on the floor. A concerned fan commented, "Wires, fan, Hmmm …. safe??"
Another fan said, "All I can say is that it is SO dangerous to have all that crap hanging from the tv and the fan on the floor." Somebody else wrote, "Where are they living…those wires look dangerous." Well, fans' concern is quite reasonable. The second-time parents should make a note of these concerns and quickly act on them. Paul and Karine should understand that they now have two babies. So, they should have their house clean and childproof. Let's hope that this 90 Day Fiancé: Happily Ever After? couple is doing everything they can to keep the babies safe!
Source: 90 Day Fiance Now