90 Day Fiancé: Fans Deem Deavan's Body-Shaming Post Attention Grabbing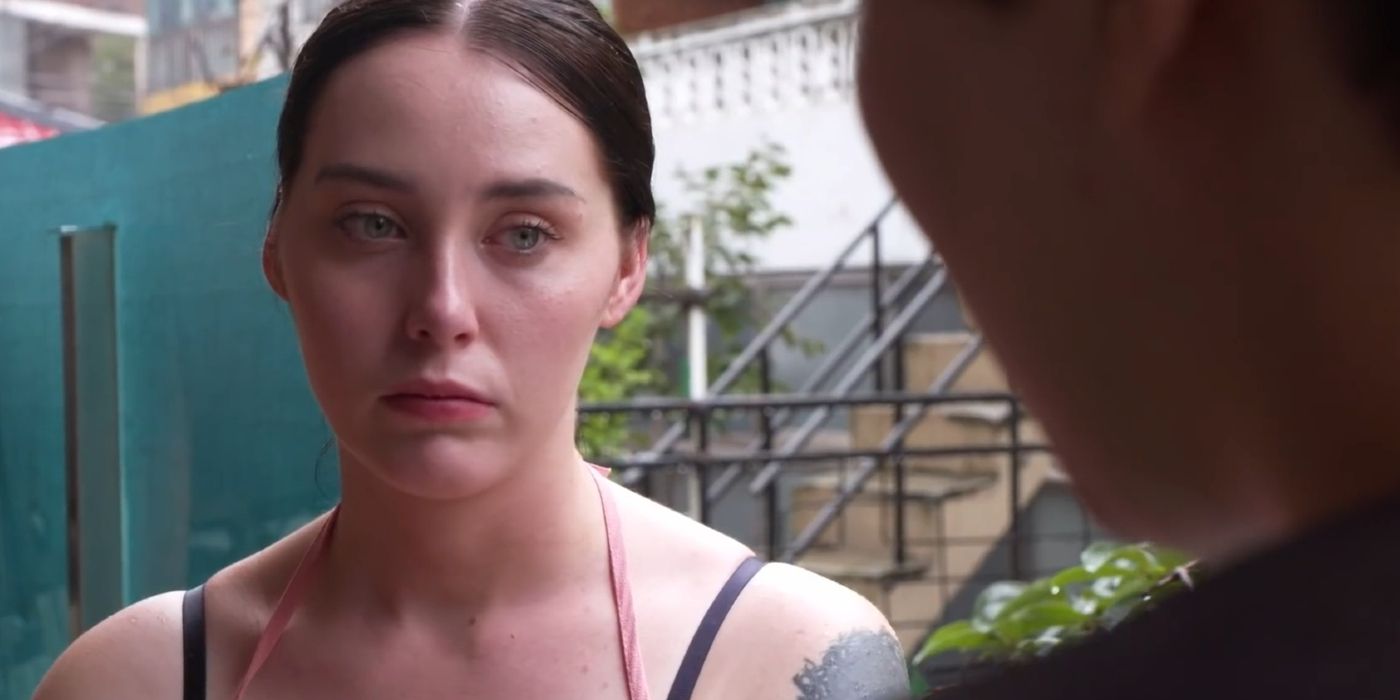 Deavan Clegg is a 90 Day Fiancé: The Other Way alum who is no stranger to drama, and this time, the 24-year-old is being accused of playing the victim to get attention. Deavan has previously drawn much criticism for allegations that she is withholding son Taeyang from his father, who is ex-husband, Jihoon Lee. The South Korean is gearing up for a custody battle, in part because Jihoon and his supporters have expressed outrage over Deavan's boyfriend Topher Park referring to himself as the child's father. 90 Day Fiancé franchise fans were also upset by Deavan's recent social media post, which many consider a tactic to get attention.
Deavan has been at the center of controversy since she first appeared on 90 Day Fiancé: The Other Way alongside Jihoon. Many fans have accused the 24-year-old of being a compulsive liar, attention seeker, and bad parent. Deavan has received much flak in the past for excessively editing her social media posts, to the point where fans couldn't recognize her. She has also been involved with drama this month, as someone claiming to be a South Korean hospital nurse alleged that Deavan had an abortion and played it off as a miscarriage for viewers. Whether or not this unverified rumor is true, fans have long since come to believe that Deavan can't be trusted.
On Instagram on Feb. 17, Deavan shared a current photo of herself with blonde hair, as well as a photo of herself when she was suffering from an eating disorder. She accompanied the post with a lengthy caption about body shaming. "For people shaming me for my weight gain.. It's never okay to body shame," she began. The 24-year-old went on to say that it wasn't okay to mock her body or Topher's: "We are healthy and thriving."  See her post below:
Deavan said that she suffered from an eating disorder in her "early teens and early 20s" and negative comments about her body affect her greatly. At one point, she was only 115 pounds, at her height of 5'9". "The body shaming lately has become sickening. Weather it's my body or my face. It's not okay to shame anyone for how they look or want to look," she finished the post.
While Deavan turned off her comments, fans shared their feelings on a repost at @90dayfiancefanatics2. Many found that Deavan was copying franchise co-star Jess Caroline's eloquent and well-received post about body shaming, which came after the reality star addressed her critics, who had been mocking her figure while she enjoyed her honeymoon in Hawaii. While Jess's statement was well-received, many fans feel as though Deavan has not been criticized for her figure, and is inventing a reason to be upset and victimize herself. "No one cares about her weight 😳 we are scared for those lips!" someone wrote on the fan account, while others posted, "Literally NO ONE has said one thing about her gaining weight" and, "This girl is literally just begging for attention I wish for once she'd keep her word and stay on her "break" from social media for more than 6 hours."
Following the criticism Deavan faced over the alleged abortion, the reality star announced that she would be taking a break from social media. However, the social media hiatus last for less than a day, as Deavan quickly returned to Instagram and was then accused of using her daughter's alleged abuse for clickbait. Many fans are sick of Deavan appearing on social media with more drama and are taking Jihoon's side when it comes to the issue of child custody for Taeyang.
90 Day Fiancé airs Sundays at 8 pm ET on TLC.
Source: Deavan Clegg/Instagram, @90dayfiancefanatics2/Instagram