90 Day Fiancé: Fans Call Paola's TikToks Desperate & Narcissistic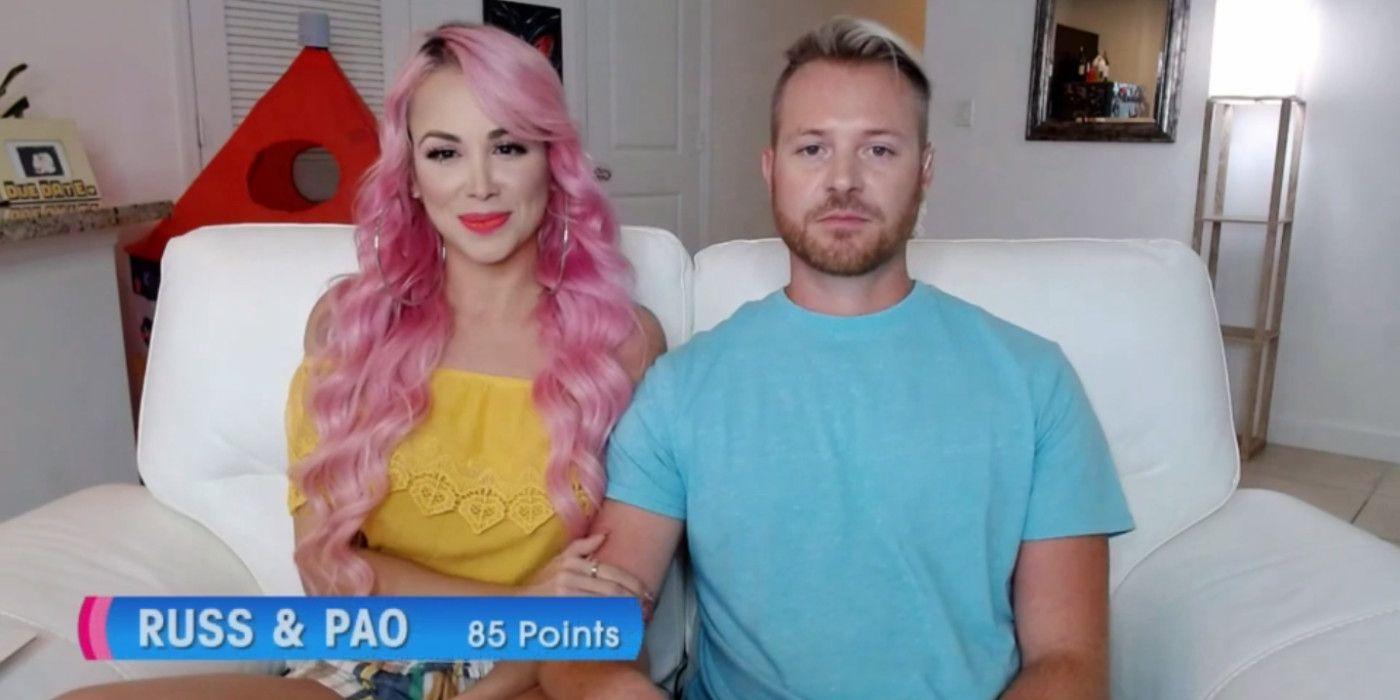 90 Day Fiancé star Paola Mayfield is back on Discovery+ for the new show 90 Day Fiancé: Love Games, but the mother is also busy causing controversy on Instagram. The 33-year-old has been criticized by fans for her controversial political views and anti-vaccination stance, though she also is frequently mom-shamed. The Colombian bombshell enjoys showing for her toned body in TikToks and smoldering images, but some followers feel the mother is acting inappropriately around her 2-year-old son, Axel. Paola was once again called out after sharing a scantily clad video to her Instagram Story.
Paola first appeared on season 1 of 90 Day Fiancé and has gone on to be one of the most well-known franchise stars with over 1.1 million Instagram followers. While conversation husband Russ was initially disapproving of Paola's modeling career when the couple first married, he appears to have changed his opinion on his wife embracing her body. Russ now appears alongside Paola in some of her seductive TikTok dance videos that she enjoys sharing to her Instagram account as well. Paola, who is a personal trainer and fitness enthusiast, has the support of her loyal fans. However, the mother also receives criticism on the majority of her posts for the racy outfits in which she enjoys showing off her body.
Paola shared a video to her Instagram Story on February 26 featuring her in cut-off denim shorts, a pink chenille bandeau top and heels. She then shared a TikTok of her dancing to music in a pink crop top. Fan account @90dayfiancefanatics2 reposted Paola's videos and fans were quick to flock to the comments with criticism. A number of fans commented sick emoticons and trash cans to insult the mother. "This unfortunately sums up the content on tiktok:Sexy,crazy,and I have no idea wtf is happening," one commenter wrote in apparent confusion. Others commented on how empty the video was. "But why is this lady so desperate for attention?" another franchise fan chimed in. You can view Paola's videos below:
Other commenters didn't hold back with their harsh criticism. "Please stop with these narcissistic videos of this person. Her self indulgent obsession is nauseating to say the leasr," one person wrote. "How is the modeling working out for ya?" another person asked. Others urged Paola to be transparent about the plastic surgery they believe she has had. Paola previously confirmed that she had breast implants before she appeared on 90 Day Fiancé back in 2014. "Paola, why don't you grow up. You not a school girl anymore," a bothered fan wrote. "You are a Mother and a Wife. No one will respect you if you dance around like that." Fortunately, Paola doesn't appear phased by critics when they comment on her page.
Paola isn't the first franchise star to be shamed for the content she shares. 90 Day Fiancé: Happily Ever After? star Jess Caroline was recently body-shamed for wearing bathing suits on her Hawaii honeymoon. The newlywed addressed her critics with a powerfully worded statement about not tearing other people down. While many fans and friends supported Jess after she opened up, Paola is frequently hit with criticism as fans urge her to change her image now that she is a mother. However, the 90 Day Fiancé star appears immune to criticism as she thrives in the franchise.
Source: Paola Mayfield/Instagram, @90dayfiancefanatics2/Instagram