90 Day Fiancé: Fans Are Obsessed With Ariela & Biniyam's Baby Avi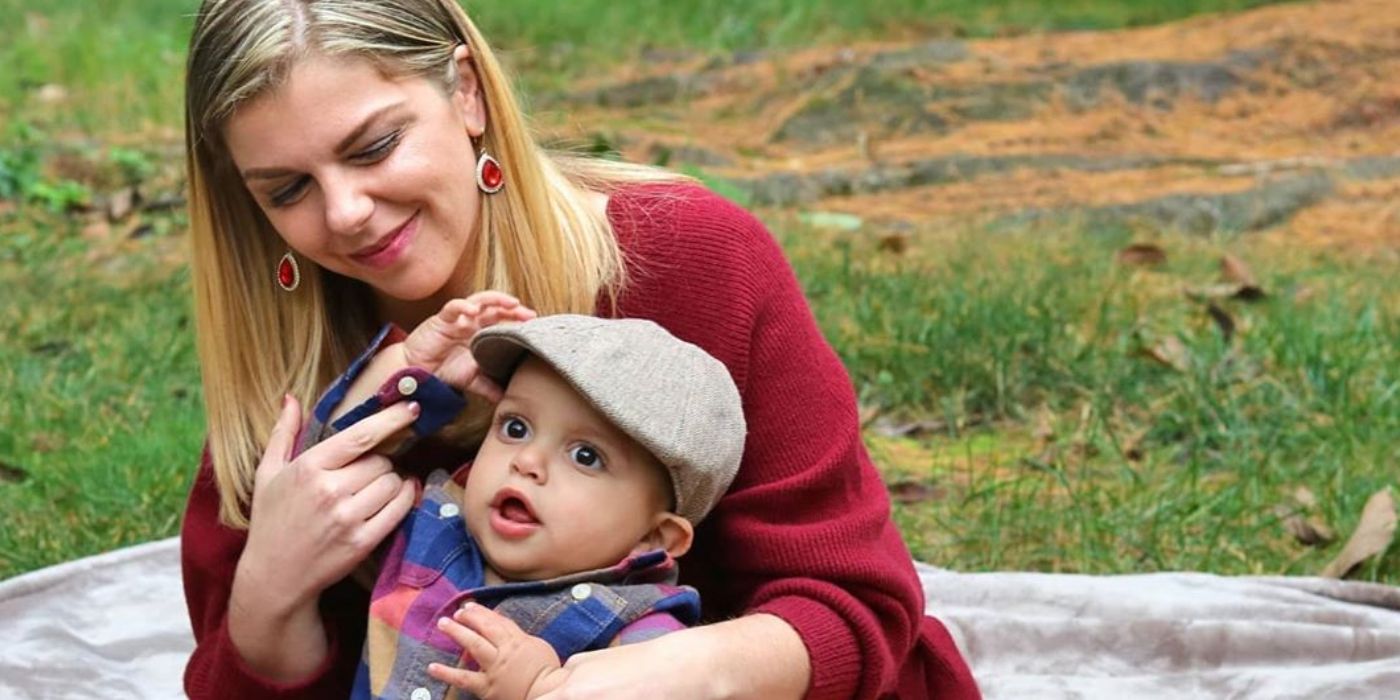 A lot has changed in Ariela Weinberg and Biniyam Shibre's lives since their season of 90 Day Fiancé: The Other Way. If social media is anything to go by, the TLC couple has resolved all their differences and have become the proudest parents to adorable baby boy Aviel. But although interest in Ariela's weight loss and her life off-screen with Biniyam may have initially fetched her tons of Instagram followers, it's surely the little superstar Avi who's now making them stay.
While a recent appearance on 90 Day Bares All may have hinted at trouble in paradise, Ariela and Biniyam do not let their drama affect playtime with their baby. Fans first met the couple on season two of 90 Day Fiancé: The Other Way when Ariela packed her bags and moved to Ethiopia to stay with her baby daddy, "BabyCool" Biniyam. But soon enough, cultural differences and language barriers propped up when Biniyam insisted Ariela baptize their unborn baby. Biniyam's sisters coaxed Jewish Ariela, who found hell "scary," into the decision, but she seemed to come around to life in Ethiopia, especially when her boyfriend proposed to her in the finale.
As Ariela began flaunting her new and seemingly happy life on Instagram after 90 Day Fiancé: The Other Way ended, she also showed off her shocking post-pregnancy weight loss. But the young mother really wowed her Instagram fans when she introduced baby Aviel and his many adorable moods on social media. Over the past few months, 90 Day Fiancé fans have seen Avi, who fans think looks exactly like his cool daddy Bini, grow up before their eyes. Many were in for a surprise when Ariela's son also spoke for the first time in a cute TikTok posted by mommy. Biniyam, too, features their tiny 90 Day Fiancé tot on his own Instagram, where the baby watches daddy perform stunts in awe, and, at times, dances to prove he's Bini's literal mini-me. Take a look at one sweet video of Avi and his mommy below:
Of course, comments on both Ariela and Biniyam's pages are mostly flooded with fans fawning over this upcoming TLC talent. In a post where Ariela declared that her Valentine this year is 15-month old Aviel, one fane comment, "He's one handsome baby." Another couldn't help but comment on Avi's happy disposition, writing, "What a little personality." Similar comments came in for Bini's video with Avi at a mystery beach, with  one 90 Day Fiancé viewer saying, "What a beautiful smile your baby has aww." Another fan felt particularly touched by Bini's post, writing, "This just gave me ALL the feels."
While all the while it was 90 Day Fiancé's good-looking couple Ariela and Biniyam who were getting all the adoration, Aviel is now definitely the scene-stealer. Although 90 Day Bares All may have hinted at definite tension between Ariela and Biniyam due to lack of communication and his irresponsible behavior, fans are hoping the parents stay on their best behavior for everyone's favorite 90 Day Fiancé baby, Avi.
Source: Ariela Weinberg