90 Day Fiancé: Fans Are Comparing Jovi's Yara To Villain Draco Malfoy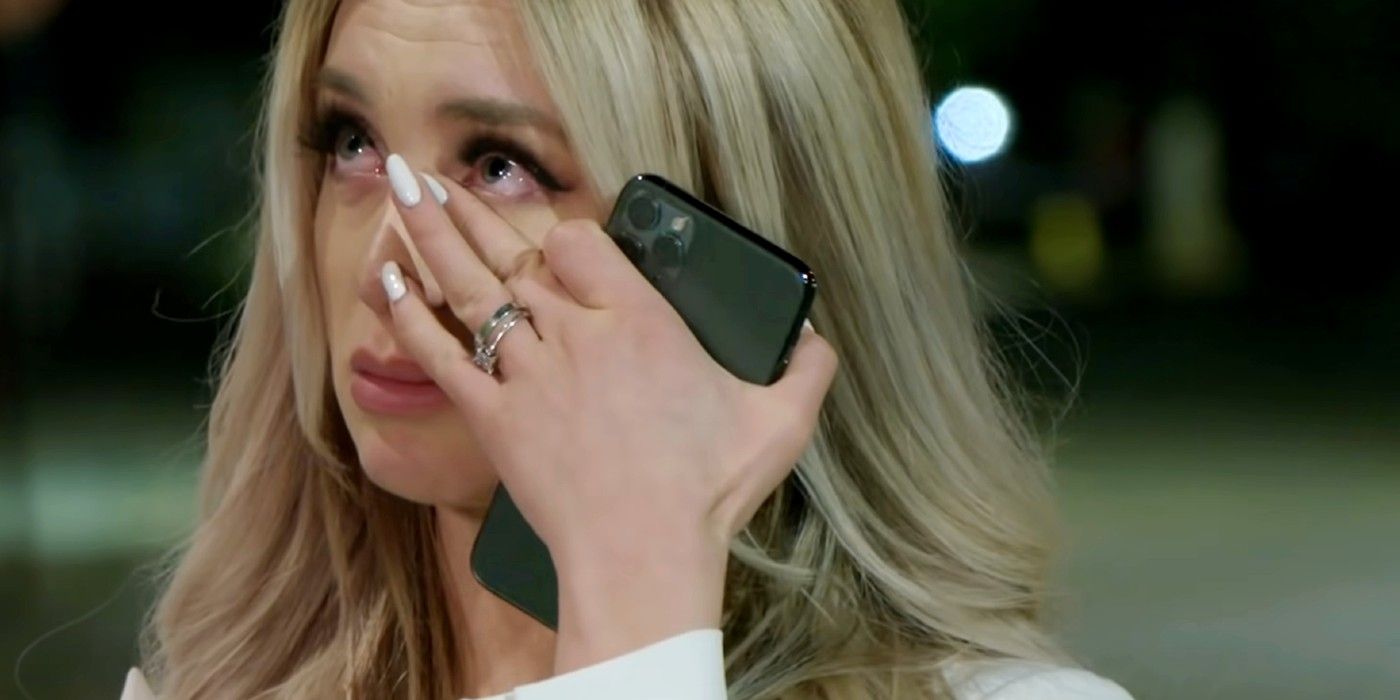 Seems like a lot of 90 Day Fiancé season 8 cast-members have celebrity doppelgangers, and the latest on the list is Jovi Dufren's wifey Yara Zaya. After Mike Youngquist being compared to Blake Shelton and fans thinking that Jovi resembles Jon Cryer from Pretty in Pink, it's Yara's turn to find her long-lost twin. The young mother Yara, who recently lashed out at her critics saying she looks like a man, has a male twin, according to Reddit. Yara is being compared to Harry Potter villain Draco Malfoy.
No doubt that Yara is the unofficial fashionista of 90 Day Fiancé season 8. Be it her long blonde hair, her signature jacket, or her sky-high heels, she has been setting style goals for her reality TV cast members. When she's not being her usual sassy self via her IG captions, Yara indulges in YouTube make-up tutorials and shopping haul sessions. But along with all the love that Jovi's wife gets, Yara is often called out for getting a nose job, especially after a video of her from a cringe dating show from when she was 19 surfacing. To add to the rumors of plastic surgery are also those about Yara getting a butt job, which too, has been promptly denied by the 90 Day Fiancé star. But where does Tom Felton's Draco fit in, in Yara's world?
It was in the same week that Yara clapped back at her future in-laws and 90 Day Fiancé star Jovi's parents on the show which made her a fan-favorite, that Reddit made an apparently shocking discovery. A fan posted a picture of Draco with the text "Jovi, I'm pregnant" on it with the caption, "I'm so sorry, but I cannot unsee it." The post, which now has over 1.5 upvotes got reactions such as, "I have a theory of you cut off all her hair she'll look like a British man," referencing a Mean Girls quote, and also "Alexa, please cancel my subscription to my eyes." But it wasn't until that one TLC viewer asked someone to put 90 Day Fiancé celeb Yara's "hair on him," that another post about her and the Harry Potter character started getting traction.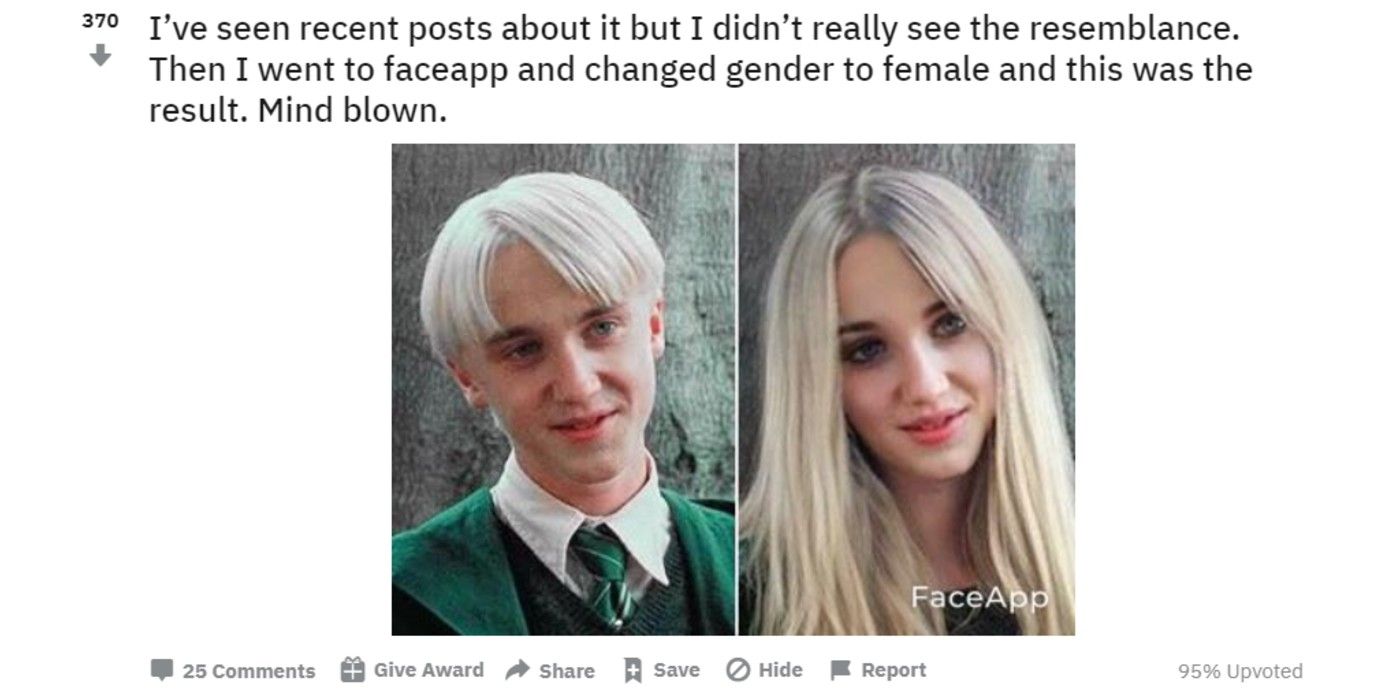 A Reddit fan apparently went on FaceApp and changed Draco's "gender to female" to get a result after which they were "mind blown." Another comment joked that he just needs "the same nose job as Yara" so she could bag himself "a functioning alcoholic" from the Bayou, while a different reaction declared, "Holy s**t that's freaky!" The 90 Day Fiancé viewers called Yara a dead ringer for Draco and one of them hilariously commented, "Yara be like wait til my father hears about this, Jovi" as a callback to Draco's infamous warning to Daniel Radcliffe's Harry Potter.
While followers of Yara did see her lash out and brutally read a critic who'd said she looked like a man, one can wonder how she'll react to this comparison. After all, it's Yara's sharp-wit and savage honesty, apart from her impeccable OOTDs, that really make her stand out from her other 90 Day Fiancé co-stars.
Source: Reddit