90 Day Fiancé: Edit Mishap Shows Jovi Already Wearing Wedding Ring In Ep. 12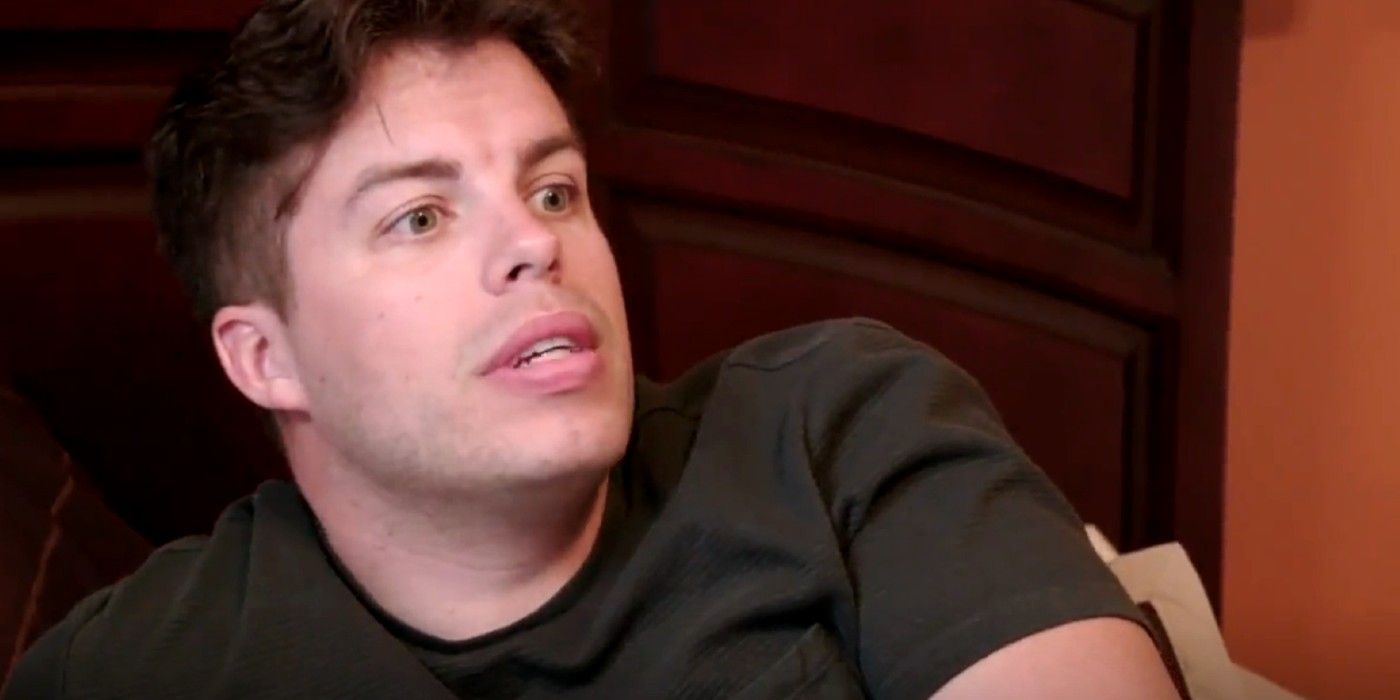 With a baby on its way, 90 Day Fiancé star Yara Zaya wants her partner Jovi Dufren to mend his alcoholic ways before their wedding. The fact that Jovi spends most of his time distracted by drinks when she should be all eyes for Yara, has been the main cause of concern for the 25-year-old Ukrainian beauty. But it appears that Yara and Jovi have already gotten married, as they fight about growing families and reducing alcohol consumption on screen. And it was an editing mistake by 90 Day Fiancé which proved it, by showing Jovi apparently already wearing a wedding ring.
It's a known fact that Jovi's wild Nola ways include him being pally with strippers while maintaining his party-boy image. But with Yara in the picture, Jovi still not giving her attention has raised concerns about the season 8 couple's relationship. With Jovi's friends already predicting the doom of his marriage, Yara's threats of going back to Ukraine have chances of coming true. Still, the internet suggests that Jovi and Yara are not only married but already had a baby daughter in September. Now, 90 Day Fiancé season 8 episode 12 seems to have spoiled Jovi and Yara's future for those who didn't know.
As 90 Day Fiancé star Yara cried and asked Jovi to be a "good father" who drinks only on special days, he did apologize to his ladylove. However, the tensions started to rise when Yara announced she didn't want Jovi's parents or anyone else at her Las Vegas wedding. But Jovi added to the pressure of his 90 Day Fiancé storyline by adding that while there were only 44 days left for Yara's visa to expire, he had a work trip in two weeks. And as Jovi worried about how "the pressure is on, the clock is ticking," the editing goof-up shows him already sporting a wedding band in the confessional, some 90 Day Fiancé fans spotted. "I guess no one bothered to tell Jovi that he left his wedding ring on in this scene," wrote a TLC viewer on Reddit.
"It's heavily scripted," says a top-voted comment, followed with, "The production of this show has gotten sooooo lazy." One fan notes how the "storylines are bs" and "The editing sometimes is so damn out of wack – from food and drink on the table disappearing and reappearing to timelines cut and pasted out." However, when a different fan asks why the wedding ring is on Jovi's right hand, someone replies, "There was a whole scene where Yara explained about rings on the right hand in Eastern Europe to his family. He is following her tradition."
Additionally, another fan claims that Yara's left finger also has "2 rings," a diamond ring, and another band. Given that the confessionals from the 90 Day Fiancé cast members are usually filmed later, Jovi and Yara being already married by the time they give their inputs makes sense. But then there's also the fact that Jovi appears with his wedding ring while commenting on his unsure future with Yara with a wedding ring on, comes as a huge season 8 spoiler for those who may have spotted it.
Source: Reddit