90 Day Fiancé: Deavan Clegg Talks Bad 1st Date In New YouTube Video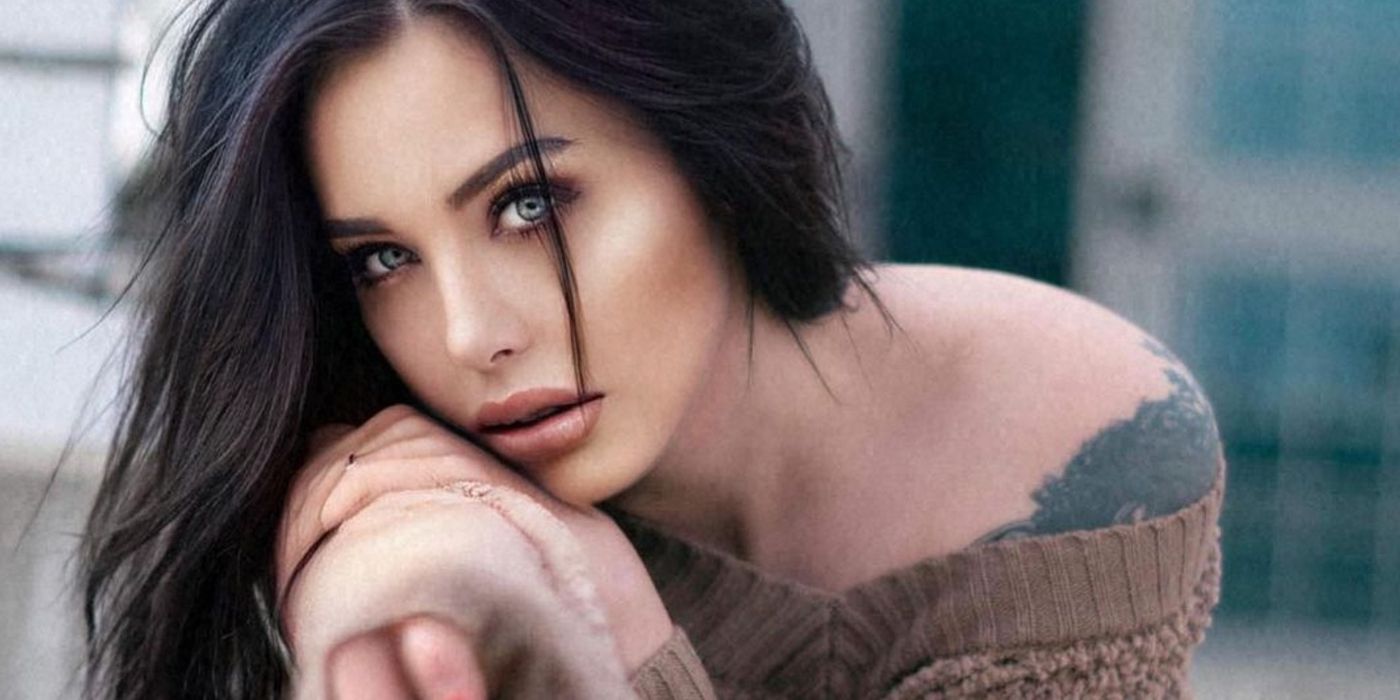 In their latest YouTube video, Deavan Clegg and Topher Park discuss a bad first date Deavan experienced before her time on 90 Day Fiancè: The Other Way. The couple is working on a documentary, but in the meantime, they are posting on their YouTube channel. In a new video, Deavan shared the story of a bad, but a memorable date.
At 21 years old, newly-single Deavan met a man on a dating app. He was also a single parent so, despite dull conversations, she decided to meet him. He was 28 years old at the time and although Deavan described him as a "typical Utah boy," he impressed her with his own house, a stable job, and good looks. About a week into talking, he invited her to a barbeque that his friend was hosting for Valentine's Day where everyone would be single but bringing a date. Deavan agreed to be this man's date, but things shortly began taking a turn for the worst. 
Related: 90 Day Fiancé: Deavan Clegg Gushes Over Topher Park As He Turns 28
After a 45-minute drive to his house, Deavan meets her date for the first time. She expects a five-minute drive to where the barbeque would be hosted but instead ended up on a 45-minute drive to pick up his friends. She expects to pick up a friend and his date, but shortly realizes that is not the case. After finally arriving at the event, she realizes that she was the only date that attended. Nobody else had brought a date, so she is left with her date and his friends, who she never met before. Deavan is now almost two hours away from her home with a bunch of men she has never met before. As if sitting with a group of strangers is not uncomfortable enough, after a few drinks, all of the men pull up their dating apps on their phones, as Deavan explains in her YouTube video. They all show off their profiles and how many girls like them, and then proceed to ask for advice on how to make their profiles more appealing. Even the man who invited her as his date is involved in this, which clearly makes Deavan uncomfortable. They are all intoxicated at this point, and Deavan is stuck trying to find a way home. 
Considering that her date and his friends were intoxicated, the only choice she has was to drive everyone back to her date's house so she can drive herself back home. She declines the man's invitation into his house which leads to an arrogant response from him. Deavan leaves and texts him to say that she got home safely. She then removes his contact from her phone and does not speak to him. Two weeks later, she receives a text message from an unsaved number. When she realizes who it is, he tells her that she was ghosted because he found someone. Deavan was long over this man at this point and laughs it off. She notes that meeting a stranger at his house for the first time was not her best choice, although she did show up at Topher's house after meeting him once on a plane to Korea.
She concludes her story by warning viewers to be careful and keep safety in mind when dating, especially when using dating apps to meet people. She notes that dating as a single mom is very hard, but after a lot of first dates, she was lucky to find her new man, Topher Park. There has been a lot of speculation regarding the couple's status. So far, there has been no official announcement, but hints have been made about a possible proposal or even a wedding. 
Source: Deavan Clegg