90 Day Fiancé: Deavan Clegg Is Unrecognizable With Three Lips In IG Pic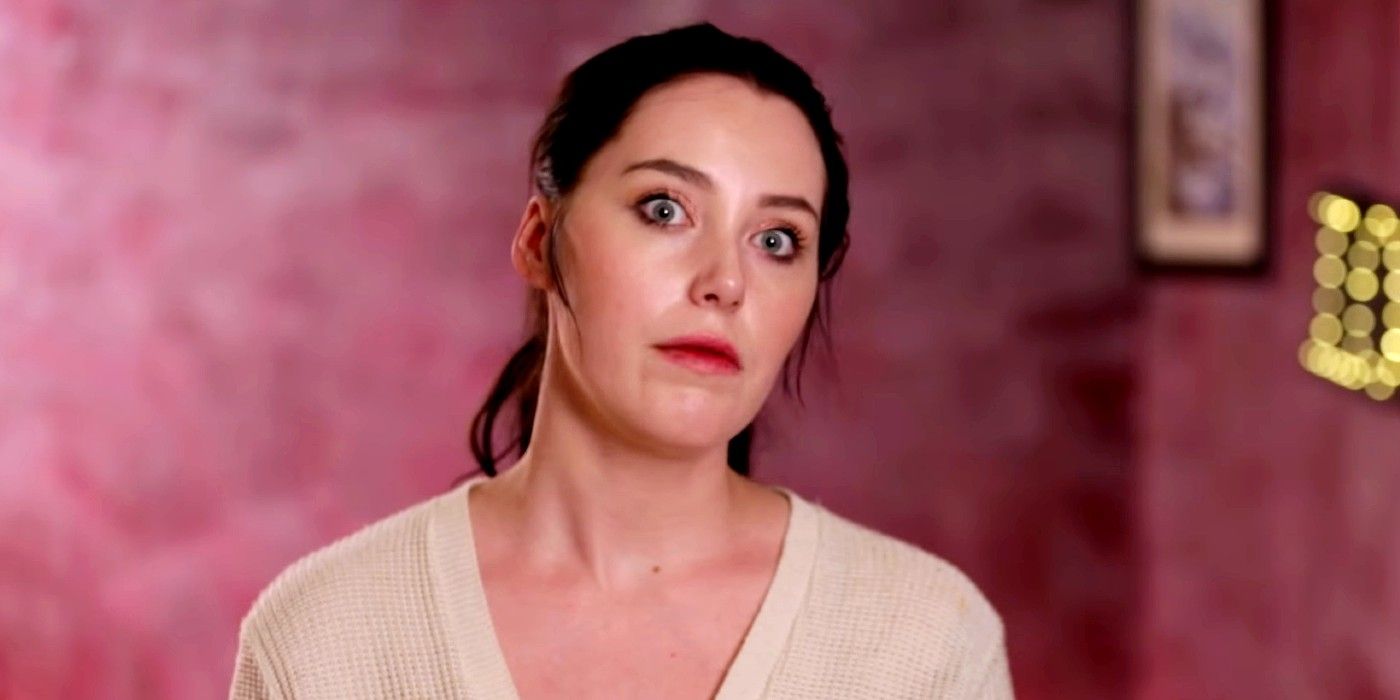 Mother of two and 90 Day Fiancé: The Other Way cast member Deavan Clegg has often been called out for editing her pics. In fact, comments about Deavan and her love for filters can be seen on almost all of her Instagram uploads. However, some fans also do think that Deavan may have also done plastic surgery to look so different online than she did on the TLC show with ex-husband Jihoon Lee. But a freakish new photo of 90 Day Fiancé star Deavan has surfaced online where she flaunts three lips while also looking unrecognizable with blonde hair, making fans wonder what's wrong.
Fans of the 90 Day Fiancé franchise first met Utah-native Deavan on season 1 of 90 Day Fiancé: The Other Way with Korean former partner Jihoon. Even then, Deavan's make-up skills were ridiculed by most. But her look did improve by the time she appeared on season 2. This is when Deavan claimed to have hired a make-up artist, gotten lip fillers, and veneers which made her look so drastically different. However, owing to Deavan's ever-changing face on IG, fans reached the conclusion that she was still likely using FaceApp. After numerous harsh comments, Deavan recently replied to a fan that she likes editing and finds it fun. Could Deavan's love of editing resulted in her appearing to have three lips in the picture?
The picture in question appears to be one of Deavan's promotional pics for her OnlyFans account which the 90 Day Fiancé personality is lately promoting heavily. In the photo, Deavan also sports her recently bleached blonde hair, which anyway makes her look unidentifiable. But while donning a silky pink top, and advertising her OnlyFans profile at 50% off, Deavan also appears to have grown an extra lip. The photo, now deleted by Deavan from her IG, was reposted by a Reddit user who captioned it with, "Okay but like. What the eff is up with her mouth?"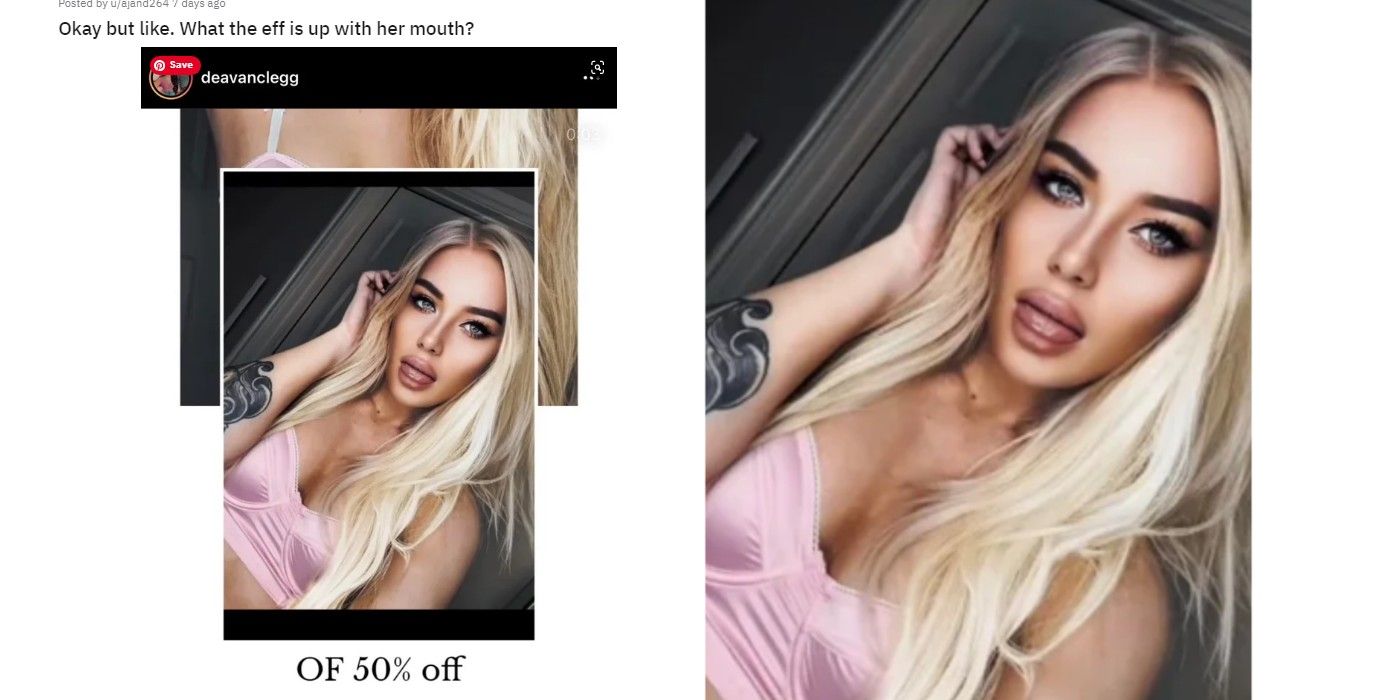 "I am not trying to insult but come on. I can't believe she didn't notice her 2 bottom lips," says one observant fan about Deavan's new look. "Yep, you can see her actual chin below where the 'old' lip is. She always gives herself a chin in her shopped pics," explained another TLC viewer, while a different fan wrote that they had to put their "finger over her bottom lip" and then it looked right. Another comment notes how the picture "looks more odd" the longer one looks at it, and apparently, the door frame behind Deavan is also "curving upwards" in the photo, making it "yet another basic Photoshop fail."
While the mystery of Deavan having grown another lip could just have been her using another photo manipulation beauty app, fans are still curious about her relationship status with Chris "Topher" Park. Amidst the numerous YouTube videos that the couple has been posting, fans often wonder if Deavan is now engaged to the Korean-American man. But perhaps the 90 Day Fiancé star, who even wears a matching ring with Topher, loves to make her fans play guessing games.
Source: Reddit