90 Day Fiancé: Clues Brandon & Julia May Have Faked Pregnancy Scare Scenes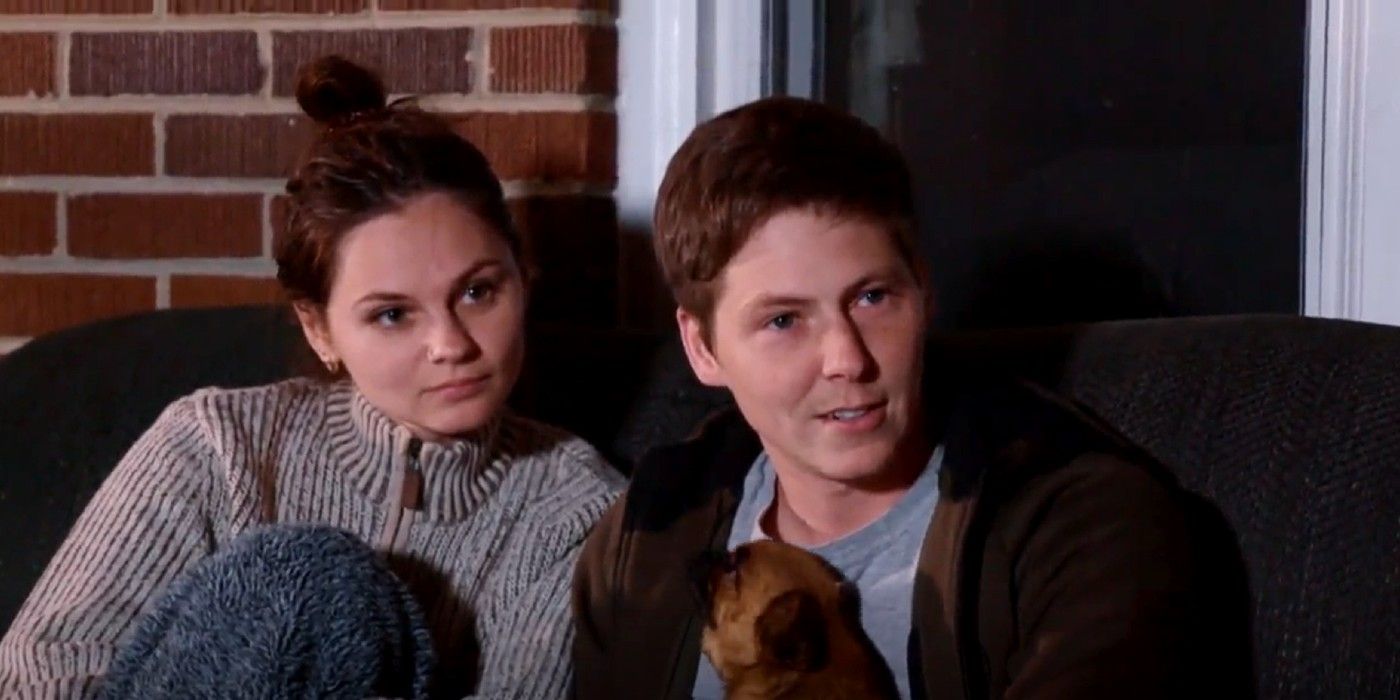 Fans say the groundwork for 90 Day Fiancé couple Brandon Gibbs and Julia Trubkina's pregnancy scare was laid right at the beginning of season eight when his mom, Betty, called her gynecologist. The latest episode of season eight saw Julia getting nauseous in a car, and Brandon, the proud advocate of the pull-out method, announcing her possible pregnancy to his parents during a game of Jenga. The fact that Julia wasn't really having a baby, as revealed at the end of the nail-biter of an episode, led many fans to conclude the entire situation was fake.
Just when things started looking up for Brandon and Julia, especially with Betty letting them share the same room, the pregnancy twist was delivered. Sure, moving out was an option for the Virginia star, but why would he want to stretch his umbilical cord that far? While a miserable Julia was struggling with a bit of nausea, Brandon had to let his helicopter mom know about her physical state before even doing the pregnancy test. After announcing the news (or lack thereof) to his family, father Ron asked Brandon to purchase a test. After a bit more delay due to Brandon's work schedule, he returned home to an anxious Julia ready to find out exactly what was going on. But even though the test turned out negative, the entire scenario, especially Betty's near heart attack upon learning she wouldn't be a grandmother yet, made fans believe this 90 Day Fiancé episode was positively scripted.
As per a Reddit thread in a popular 90 Day Fiancé community, a fan observed that "100% that 'pregnancy' scare for Julia and Brandon was a fake storyline/scene whatever you want to call it." The fan notes that for one, once Julia complained of uneasiness, Brandon should have gone straight to a drugstore to "get a pregnancy test or two, head straight home with a camera crew" and get it done. Although this could have given the 90 Day Fiancé couple "peace of mind" in 30 minutes, they "hyped it up" and told the parents about her being "sick all week." With Julia and even his dad telling him to just get a test, Brandon told his mom "to get her more involved in their life." The fan also noted Brandon and Julia's confessionals about how he couldn't afford the baby and her not being ready to be a mother, along with the teaser hinting at her getting a positive result, was "all for the drama effect."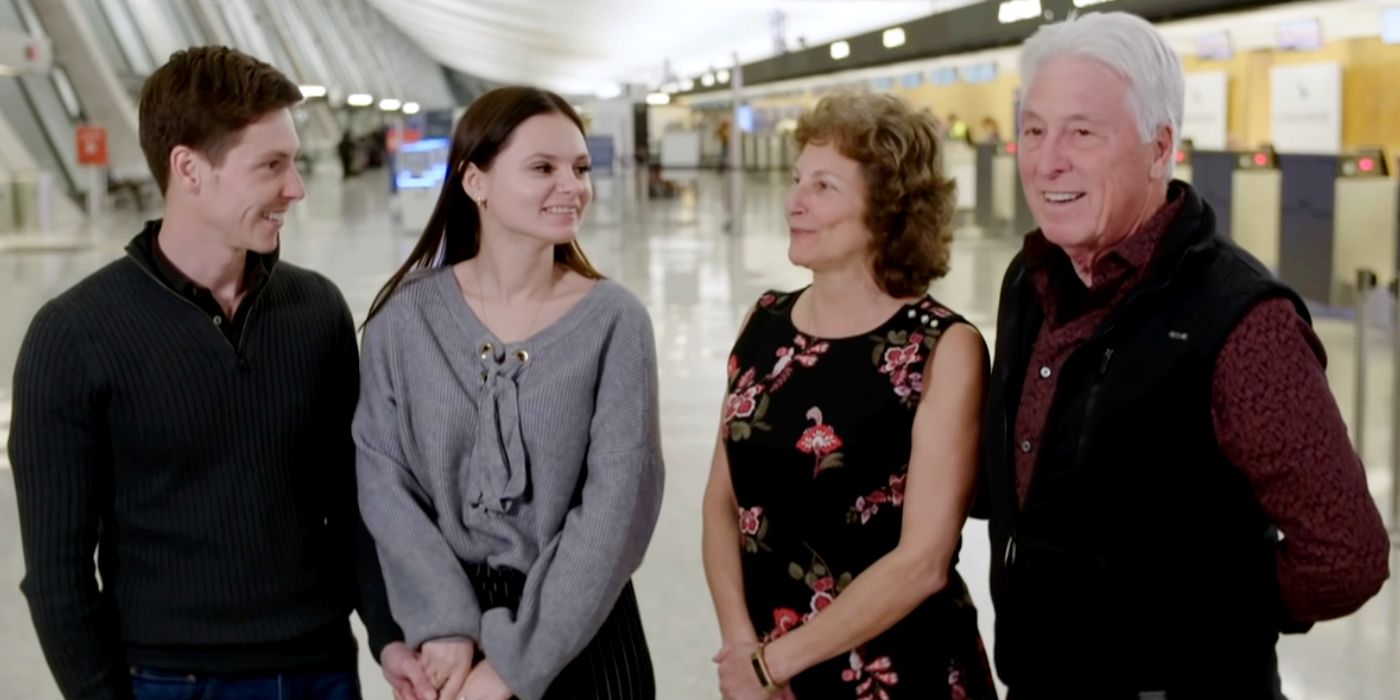 Another 90 Day Fiancé viewer noted it couldn't have been "outright fake" but maybe "manipulated/contrived" by the production team. A different comment read, "The parents also had to be in on this storyline being BS. They were way too calm," while someone else observed, "Brandon was grinning in the car while talking about it," in a way that made it seem like he was in on "some sick joke." A TLC viewer also called the scenes "boring and stupid," especially the way the 90 Day Fiancé pair waited nervously to tell the parents and then waited "for another day or two to actually take the test."
As reported previously, fans also thought Betty crying when Brandon gave her an ultimatum about leaving the house with Julia was "fake," as she was trying too hard to shed a single tear. Some 90 Day Fiancé long-time viewers called it "the most staged storyline in the show's history." Additionally, when Brandon met Julia later in the same episode to break the news while playing pool, she asked him, "Your mom [doesn't] say something like 'she is taking my son' or something like that." When Betty had literally mouthed the words, "I feel like she's taking my son" at the restaurant. Considering the cast members are not actors, it's possible their expressions, give away the "frauding" on TLC's part. But with so many fans complaining about the show being "scripted," is it high time for some authenticity within the franchise?
90 Day Fiancé airs Sundays at 8 pm ET on TLC.
Source: Reddit