90 Day Fiancé: Brittany Banks Shares Pre-Plastic Surgery Pic From Texas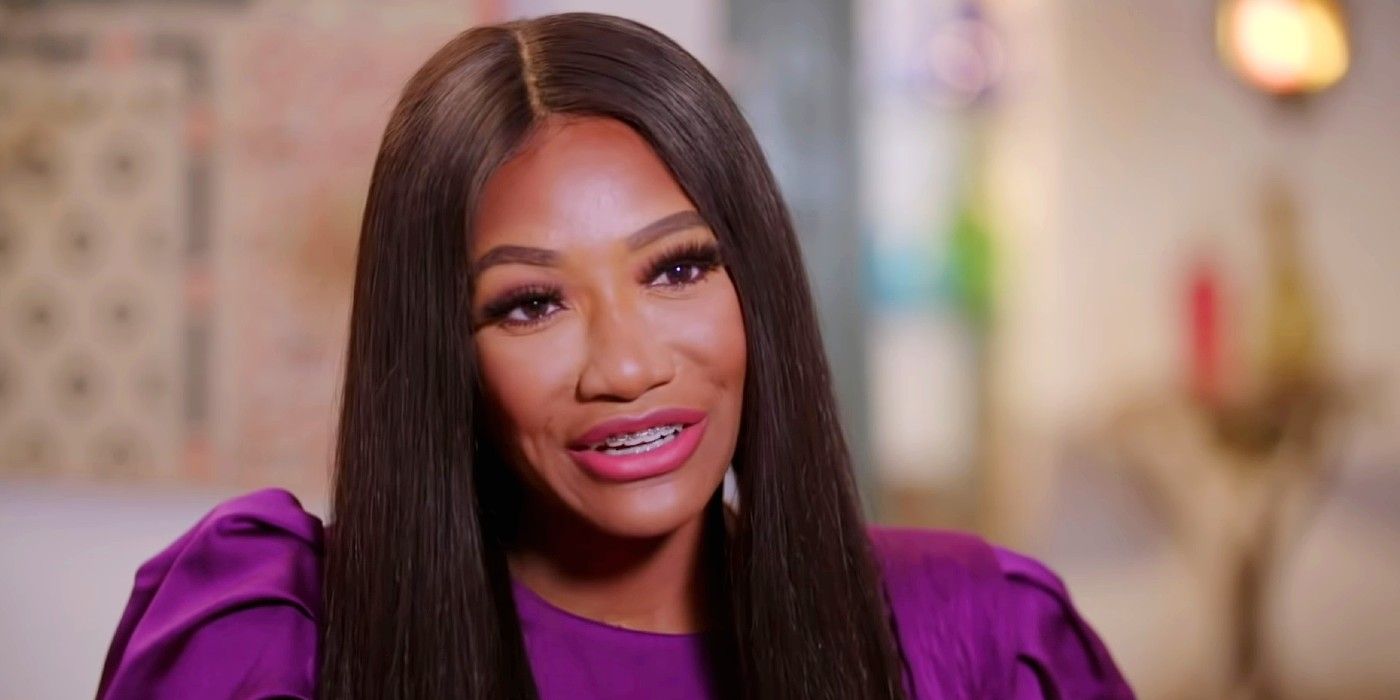 Unlike many 90 Day Fiancé stars, Brittany Banks publicly announced that she is getting plastic surgery. She posted a before-surgery picture on Instagram and asked her followers to guess what kind of surgery she is going to have. In September 2020, Larissa Dos Santos Lima spent $72K on her plastic surgeries and unveiled her transformed body by doing a video for Camsoda and then joining OnlyFans. It looks like Brittany also wants to enhance her beauty, probably to progress her career in the glam world.
Brittany first appeared on the silver screen on 90 Day Fiancé: The Other Way season 2 alongside her Muslim fiancé Yazan. Since the Palm Springs native didn't conform to Islamic rules and openly challenged them, many fans thought she didn't respect Yazan's religion and probably never loved him. She received a huge backlash on Instagram, and some felt that the aspiring rapper Brittany featured on the show only to kickstart her reality TV career. Sources suggest that she had two OnlyFans accounts already set up before the 90 Day Fiancé: The Other Way premiered.
After the show concluded, Brittany started promoting different brands on her social media. Eventually, she has bagged a chance to be on the new 90 Day Fiancé spin-off, 90 Day: The Single Life. Just like many other reality TV stars, the next step in her growing career is getting plastic surgery. She posted a picture on her Instagram from Basu Plastic Surgery in Cypress, Texas. She is wearing a white robe, a surgical mask, and a headcover. It appeared that she was all set to go into her elective surgery. Check out the picture Brittany posted on her IG:
She asked her fans to wish her luck and captioned, "What do you think I'm having done?" Most of the 90 Day Fiancé fans said that the 27-year-old Yazan's ex already has a beautiful body, and she doesn't need any kind of surgery. Others guessed the surgery she is going to get and wrote, "Lipo/Brazian butt lift/hips," "Braces off, or nose job," "Cool sculpting," and "Breast lift." Many agreed that Brittany doesn't require a butt lift, but she might want to eliminate her hip dips. Strangely enough, Brittany asked the question and never interacted with her fans.
She chose not to reply to any of the comments and didn't drop any clues. Perhaps, she just wants to tell about her new surgery by showing it off with a picture. Fans would have to wait for a while to finally know what cosmetic procedure(s) she had because most surgeries require at least one day of rest for proper recovery. Since Brittany is getting plastic surgery, she probably won't have to work out in the gym with her glam hair. Nonetheless, many 90 Day Fiancé viewers did wish Brittany good luck and hoped for her speedy recovery.
Source: Brittany Banks