90 Day Fiancé: Biniyam & Ariela Frolic On Mystery Beach With Son Aviel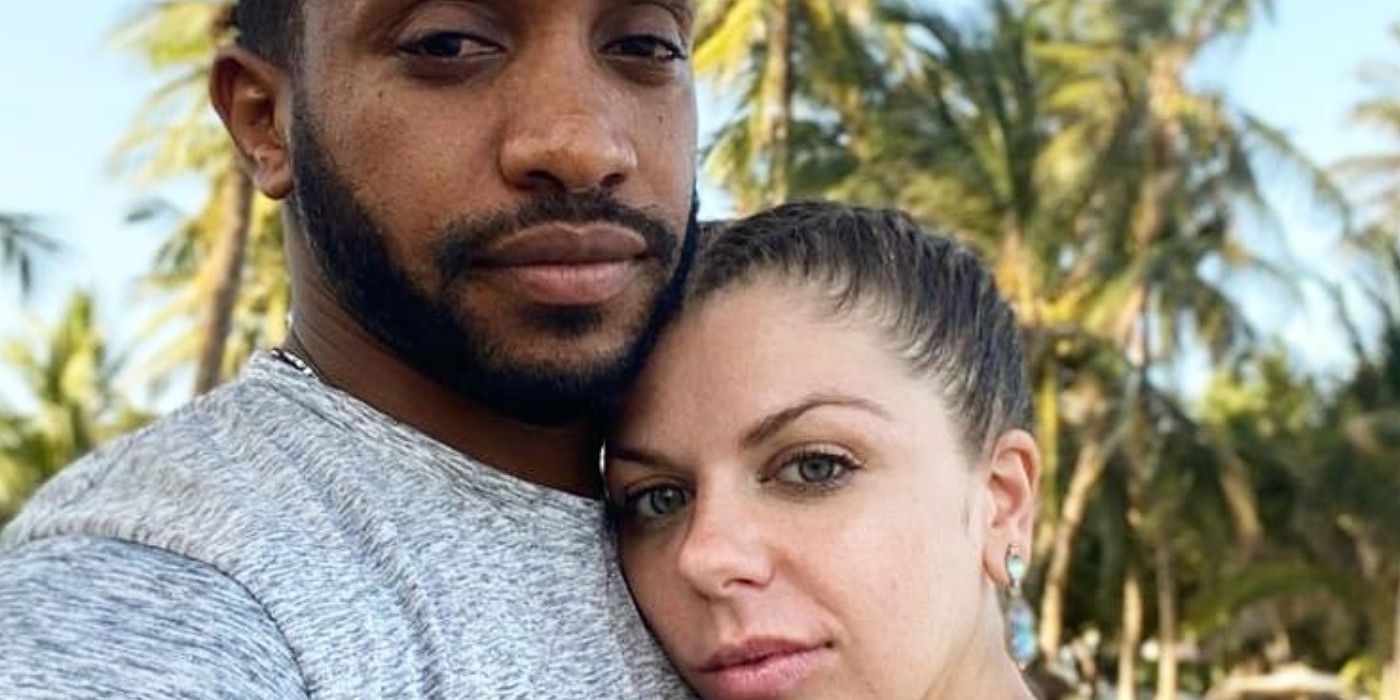 Like a lot of their cast-mates on 90 Day Fiancé: The Other Way, Ariela Weinberg and Biniyam Shibre never looked like they were seeing eye-to-eye. But things took a wild turn when Biniyam proposed to Ariela in the crowded celebrations of Timkat in the season 2 finale. Since then, the criticized pair miraculously became the most adored on social media, with every fan watching Ariela's every move. But with a recent post, many TLC viewers wondered where 90 Day Fiancé stars Ariela and Biniyam were as they frolicked on a mystery beach with son Aviel.
New Jersey's freelance writer Ariela wasn't quite the fan favorite on 90 Day Fiancé: The Other Way due to her constant cribbing while in Ethiopia. Those watching felt Ariela being too harsh on Biniyam, as the dancer/singer/performer tried his best to give his baby mama a comfortable life. But while Biniyam's fears came from his American ex-wife abandoning him and taking their baby along, he also did raise a few red flags with Ariela's family for using her for a green card. But with Ariela crying about "not looking forward to being alone" with Biniyam, the 90 Day Fiancé mom star also struggled to get baby Aviel baptized. Still, even in spite of threatening to break-up with Biniyam and flying back to America, Ariela accepted his proposal and chose to start a new life with him and Avi. But as 90 Day Fiancé fans expected to see more of the young mother exploring Ethiopia with her two babies — baby Cool and baby Aviel — it looks like Ariela is not in Addis Ababa anymore.
The talented Biniyam, who is also hosting a virtual meet and greet with 90 Day Fiancé fans later this week posted a cute family selfie with Ari and Avi from a mysterious beach. Adding more mystery to the post was Biniyam Shibre not inserting a caption, to keep his 82k plus followers guessing their current location. As expected, comments from his followers such as "I love to see you all together!" and "Your son looks just like you," populated Biniyam's post. However, curious 90 Day Fiancé fans also quizzed Biniyam about his whereabouts.
"Are you lucky guys on a permanent vacation or what?" asked a follower of 90 Day Fiancé celeb Biniyam. A different fan questioned Ariela's man, "Well, you are in the United States or in Ethiopia?" followed by a second TLC viewer writing, "Did you ever get married, and are you living in the US?" But as is typical of Biniyam when it comes to replying to IG comments, he only responded with multiple heart emojis.
Not too long ago, a Biniyam and Ariela were spotted in Kenya with Aviel by a fan. While a few of their Instagram photos too hinted at the 90 Day Fiancé: The Other Way couple being in Mombasa, they haven't confirmed their coordinates in any way. Could it be that when Ariela and Biniyam return to 90 Day Fiancé, TLC viewers will be taking a trip to Kenya?
Source: Biniyam Shibre/Instagram