90 Day Fiancé: Big Ed Has Fun Golf Day With Annie Suwan Toborowsky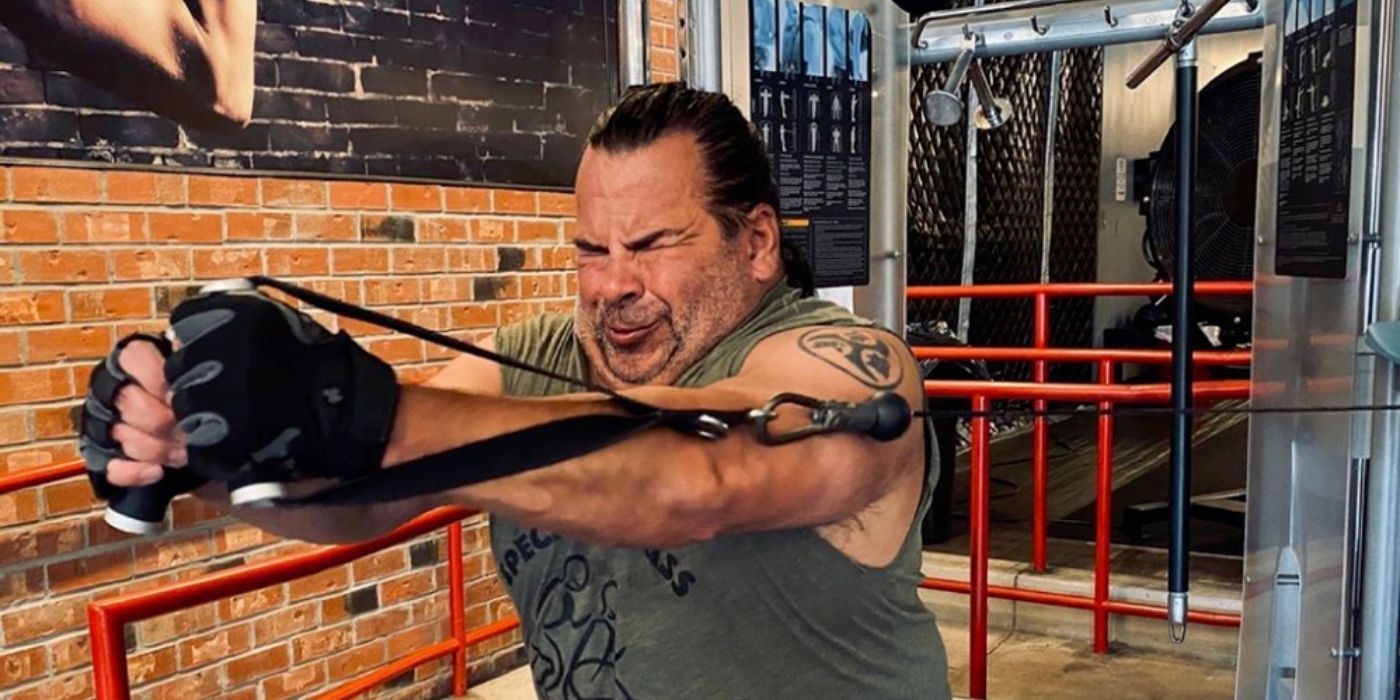 Even though his time on 90 Day Fiancé: Before the 90 Days didn't result in a lasting relationship, "Big Ed" has found some new friends through the franchise. He spent a fun day golfing with David and Annie Suwan Toborowsky in Scottsdale, Arizona. The Toborowskys didn't waste an opportunity to throw some lighthearted shade at their new friend. They teased Ed Brown a little on Instagram.
"Big Ed" Brown, a 55-year-old photographer from San Diego, immediately became one of the most iconic 90 Day Fiancé cast members when he first appeared on 90 Day Fiancé: Before the 90 Days season 4. He traveled to the Philippines to visit his long-distance girlfriend Rosemarie Vega, a 25-year-old single mom. The couple broke up during the trip due to the rude way that he treated her. David Toborowsky and his Thai wife Annie Suwan Toborowsky first appeared on 90 Day Fiancé season 5 (before returning for the spinoffs 90 Day Fiancé: Happily Ever After? and What Now?) and David and Annie are now living a stable and happy life together in Scottsdale.
"Big Ed" shared a silly snapshot of him and Annie at Topgolf in Scottsdale, which depicted Annie playfully choking him with a golf club. "We found this homeless guy walking around Old Town, Scottsdale…Felt bad, so we gave him a lift. Where should we drop him off?" Annie captioned a photo with Ed. David joked about Ed's famously short frame and captioned a photo of the two of them with, "Big Ed is so down to earth. I guess it helps when you are so close to it." See a recent video post from Annie's Instagram below:
Some fans attacked David and Annie for spending time with "Big Ed." They believe he's previously behaved creepily towards women. "The way he treated Rose was disgusting. He will always be a POS to me," commented a fan under David's post. That fan didn't mince words, and that wasn't the only negative comment.
Since their appearances on 90 Day Fiancé, David and Annie have been enjoying married life in Arizona. They have moved out of their converted firehouse into their own home. Annie has been sharing cooking videos with fans, in addition to sewing aprons and masks. The fan-favorite couple has also appeared on 90 Day Fiancé spinoffs Pillow Talk and 90 Day Bares All. On the spinoffs, they share their light-hearted, supportive, and laughter-filled relationship with fans.
Ed seems to still be single, although he has attempted to date on the TLC spinoff 90 Day: The Single Life. He has been focusing on himself and recently lost almost twenty pounds, while also tweaking his eyebrows for a laugh. 90 Day Fiancé: Before the 90 Days alum Ed has also been experimenting more with social media. He's joined TikTok, much to the chagrin of his critics.
Source: @annie_suwan_toborowsky, @thisisbiged, @toborowsky_david