90 Day Fiance: Ariela Posts Epic Reply To Fan's Rags To Riches Comment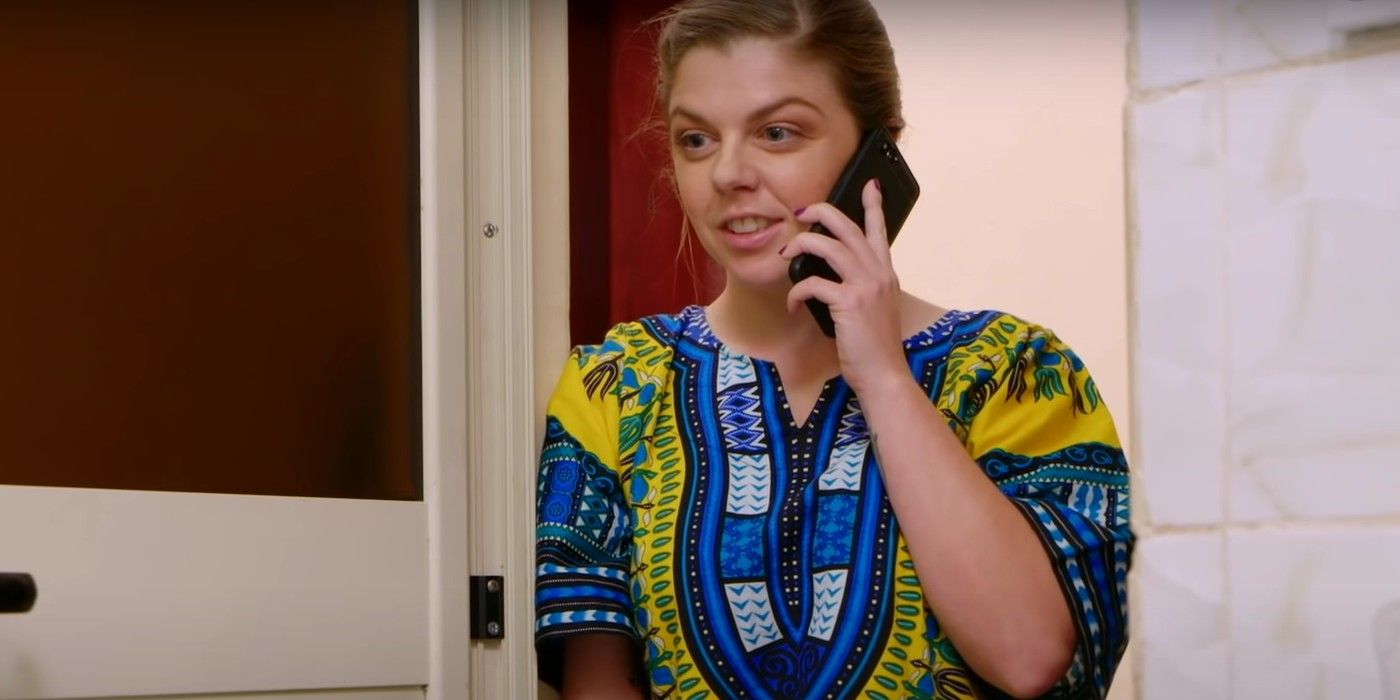 A 90 Day Fiance fan recently tried to troll Biniyam Shibre's valentine Ariela Weinberg on Instagram. But, her perfect yet funny response left many fans in splits. Many TLC viewers would remember that Ariela and her Ethiopian fiance were struggling to afford a decent apartment on the show and were constantly worried about their finances. But, Ariela recently posted a stunning picture in front of a beautiful wall, which made a fan believe that she is now doing great financially.
Many 90 Day Fiance: The Other Way viewers watched that pregnant Ariela was first welcomed in a small house in Ethiopia. She was disappointed to see the house had a moldy bathroom, which had no toilet seat. She called it terrible, awful, and horrible. But, Binyam said that they would soon be moving into a better and bigger apartment, which was being renovated at the time. When the New Jersey native visited that apartment, she noticed that it was also far from perfect. It had exposed wires, and the building material was spread across the floor.
Even though the Ethiopian artist was working multiple jobs, he wasn't making enough money to afford a good apartment. Still, this 90 Day Fiance couple showcases a happy life on their social media feeds. Biniyam posts stunning views from swimming pools, and Ari posts beautiful pictures from her day-to-day life. These pictures give some fans an illusion that this TLC couple is now living a lavish life. The new mama recently shared a photo while wearing camouflage print shorts and a black tank top. She is posing in front of a decaying wall, which has a beautiful artistic look to it.
After looking at the picture, a 90 Day Fiance fan commented, "It's funny how you guys were so poor on the show, obviously not anymore." But, the former reality TV star, who often shares weight loss tips, had a sharp comeback. She said, "and this wall shows that I've come up in life? I'm confused." Well, Ari is standing in front of a wall that is degrading, and the plant is growing into it. So, it doesn't look like she is living lavishly or staying in a very posh area.
Still, they appear to be doing great in a third-world country. The couple recently had an adventurous vacation in Nairobi, Kenya, with their one-year-old son, Aviel. Ari's mother also joined the trio, and the family did an Instagram live together. Some of Biniyam and Ariela's breathtaking beach pictures can suggest that they are having the time of their lives. But, that doesn't necessarily mean this former 90 Day Fiance: The Other Way couple is wealthy now!
Source: Ariela Weinberg