90 Day Fiancé: Ariela & Biniyam's New Apartment With Avi Surprises Fans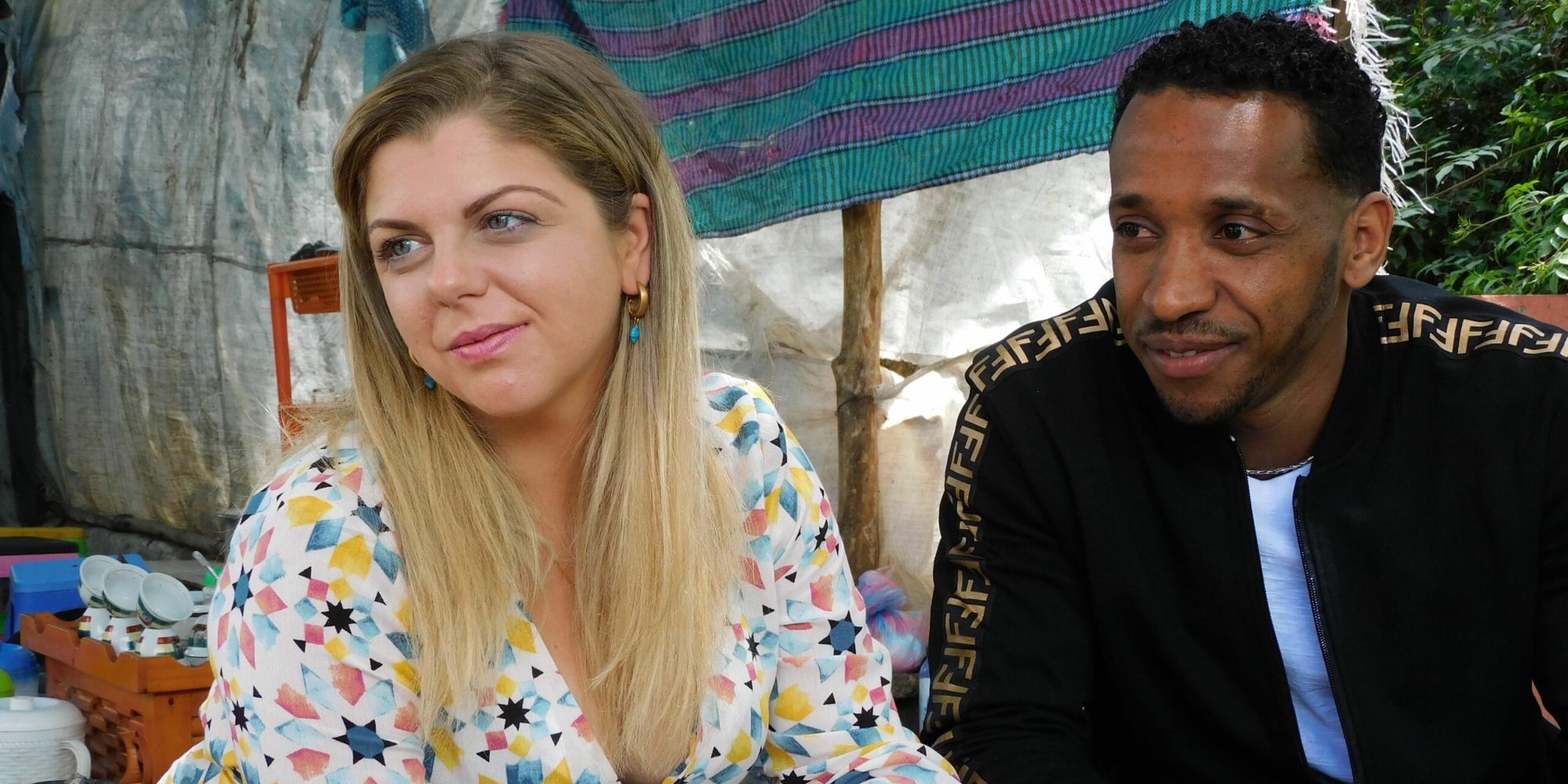 A memorable scene from season 2 of 90 Day Fiancé: The Other Way was when Ariela Weinberg's mother Janice had called Binyam Shibre's living conditions appalling. While calling the poverty in Biniyam's Ethiopia "extreme" Janice had worried about her New Jersey-bred daughter staying with a newborn where leaves were used instead of soap. But Biniyam renting a new place was also a problem for Janice and her husband Fred who were called out for their rudeness and nitpicking as they called it "small." However, 90 Day Fiancé star Ariela's new IG post with baby Aviel showing an upgraded apartment has shocked her fans.
When American Ariela met Biniyam on an Addis Ababa sidewalk, a story spanning continents and cultures began. The TLC couple soon got pregnant and Ariela uprooted her comfortable Princeton life as the daughter of a doctor and nurse and moved to dancer/fighter Biniyam's house. But Janice clearly didn't approve of Biniyam's less than satisfactory home which also lacked a refrigerator. However, if this temporary apartment was "painful" for Janice, she also joked about there being no oxygen in the second house with her husband Fred. The 90 Day Fiancé parents humiliated Biniyam by asking "wheres the rest of the kitchen?" and laughed, only to get called "patronizing" by fans.
But looks like Fred and Janice must finally be happy after seeing the swanky new place where 90 Day Fiancé daughter Ariela stays now with Biniyam and baby son Avi. New parents Ariela and Biniyam who were seemingly on a long Kenya vacation for months now appear to have returned to Ethiopia. With her stunning post-baby weight loss, Ariela Weinberg has been posting multiple videos with Avi on TikTok and Instagram. Her last video shows Avi and Ariela, and possibly a babysitter/nanny in a spacious living room with ample furniture and décor including plush sofas and a dining table as the baby dances to a song off TV. Club dancer Biniyam's boo Ariela has captioned the video with, "Anything for this boy!"
Meanwhile, people in the comments who, as always, are cooing over baby Aviel, have also noticed Ariela and Biniyam's new house. But, Ariela replied to a fan comment that said, "Wonder why you were complaining about the apartment Biniyam got before. Your dad is a doctor. Why couldn't he help out?" The fan also mentioned that as per African standards, Biniyam appeared to be earning more than normal, and asked Ariela why her parents couldn't fund the lifestyle she wanted. To this, Ariela responded with, "My parents have always helped Bini from the time I met him financially as well in other ways." However, to a message that said, "your house is a lot bigger and nicer now," to which Ariela's reply was, "if it is my house."
With Ariela indicating that the house is not hers could she be meaning that she and Biniyam don't own it but are staying on rent? Regardless, the living conditions that Biniyam was taunted for by both his unhappy fiancée and her parents have certainly drastically improved, and so has his tense 90 Day Fiancé relationship with Ariela. Each social media update by Ariela and Biniyam shows them living a happy life that 90 Day Fiancé: The Other Way fans never got to see on screen, but Avi's mom's secrecy regarding a lot of things does indicate that they could be back for another spin-off.
Source: Ariela Danielle Weinberg