90 Day Fiancé: Ariela & Biniyam Are Not In Ethiopia With Aviel Anymore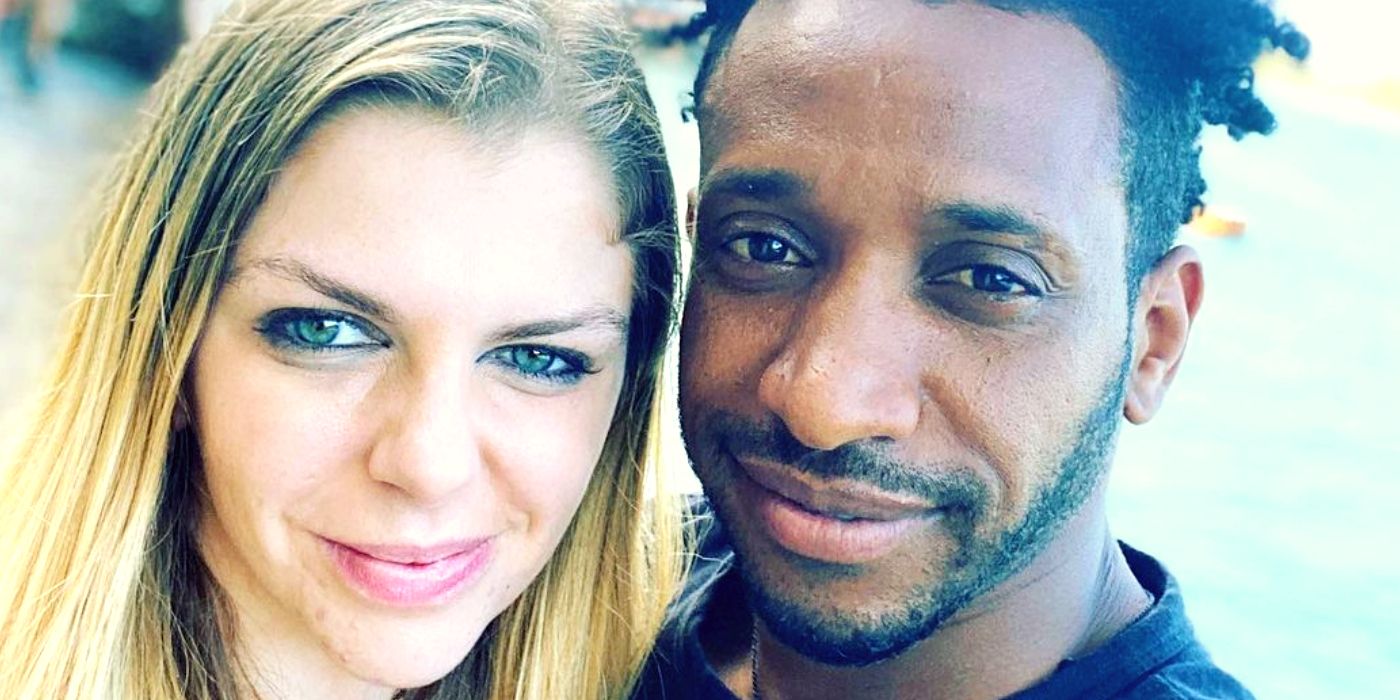 The saying "all's well that ends well" seems to describe 90 Day Fiancé stars Ariela Weinberg and Biniyam Shibre's relationship perfectly. After facing multiple challenges in their reality TV life, the TLC couple were engaged in the season finale. And while 90 Day Fiancé fans kept guessing "what's next?" TLC decided to do away with the Tell-All for the year. But looks like Ariela and Biniyam are doing just fine, except that the 90 Day Fiancé couple may not be calling Ethiopia their home anymore.
While Ariela may have missed getting a taxi cab, she did end up hitching the ride for a lifetime with 90 Day Fiancé's Biniyam. The young pair soon became pregnant with Ariela deciding to say goodbye to her life of comfort in Princeton, NJ, and wanting to deliver the baby in Biniyam's Ethiopia. Sure there were the bright red flags with Biniyam's estranged ex-wife who'd left with their baby also being an American over his alleged infidelity, but Ariela chose to trust him regardless. However, issues between the 90 Day Fiancé couple escalated when it came to deciding their baby's religion, with Ariela being Jewish, and Biniyam, Orthodox Christian. But surprisingly for their dramatic storyline, not only did Ariela get baby Aviel baptized but also happily said "yes" to Biniyam's prom-style proposal. However, with no tell-tale signs of a 90 Day Fiancé: The Other Way Tell-All, fans wondered if Ariela had moved back to America taking Biniyam along. But TLC's Ariela and Biniyam being spotted in a different country altogether does come across as surprising.
Fans of 90 Day Fiancé love decoding social media posts by Ariela and Biniyam to spot where they are based on their surroundings. While a post of Ariela and Avi made them think she was back in the USA with a shopping bag from an American store in the background, a series of posts by Biniyam on his Instagram told a contrasting tale. TLC fans deduced that Ariela and Biniyam were at "Forodhani gardens, old town, Mombasa" in Kenya but no reply came from the 90 Day Fiancé celebs to confirm it. Regardless, a recent story shared by @90daythemelanated way proves that Ariela and Biniyam are indeed in Kenya, with her mother Janice also for company. "A 90 Day Fiancé: The Other Way fan met Ari, her mom, and Bini in Nairobi," says the story.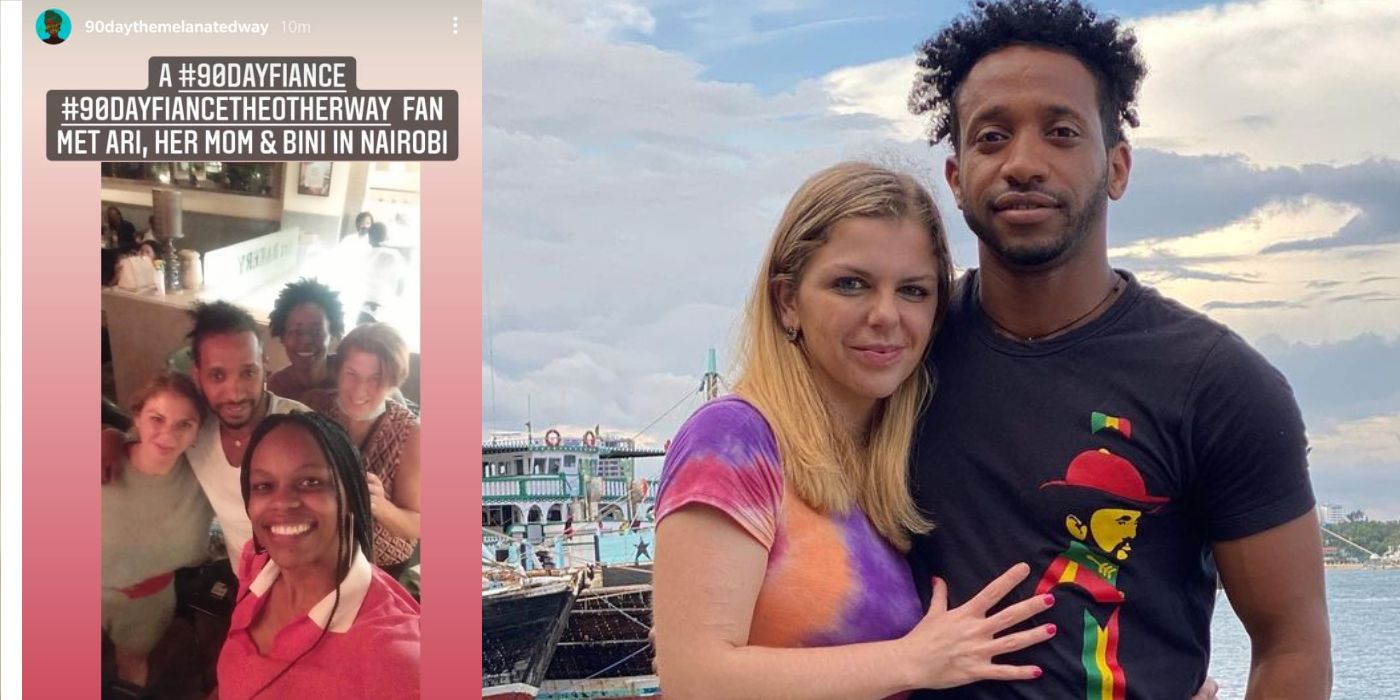 Meanwhile, a Reddit fan too sighted the three 90 Day Fiancé stars with a stroller at "a hotel in Nairobi," they're also staying at. "I didn't realize it was them until I heard her voice. Ariela has a very distinctive voice," commented the fan. The fans in the thread also note how Ethiopia is currently in a state of unrest which could have prompted Ariela and Biniyam's move. But then there's also the fact that Biniyam's visa having been rejected thrice before while he was married to Bria makes him going to the USA with Ariela also difficult.
Whatever the reason may be, this 90 Day Fiancé couple seems to have made things work for the better after all. While their on-screen plot may have been problematic at best, yet, Ariela and Biniyam, along with baby boy Aviel are basking in the post reality TV bliss.
Source: @90daythemelanatedway, Ariela Weinberg/Instagram, Biniyam Shibre/Instagram, Reddit