90 Day Fiancé: Annie Grabs Big Ed By Neck With A Golf Club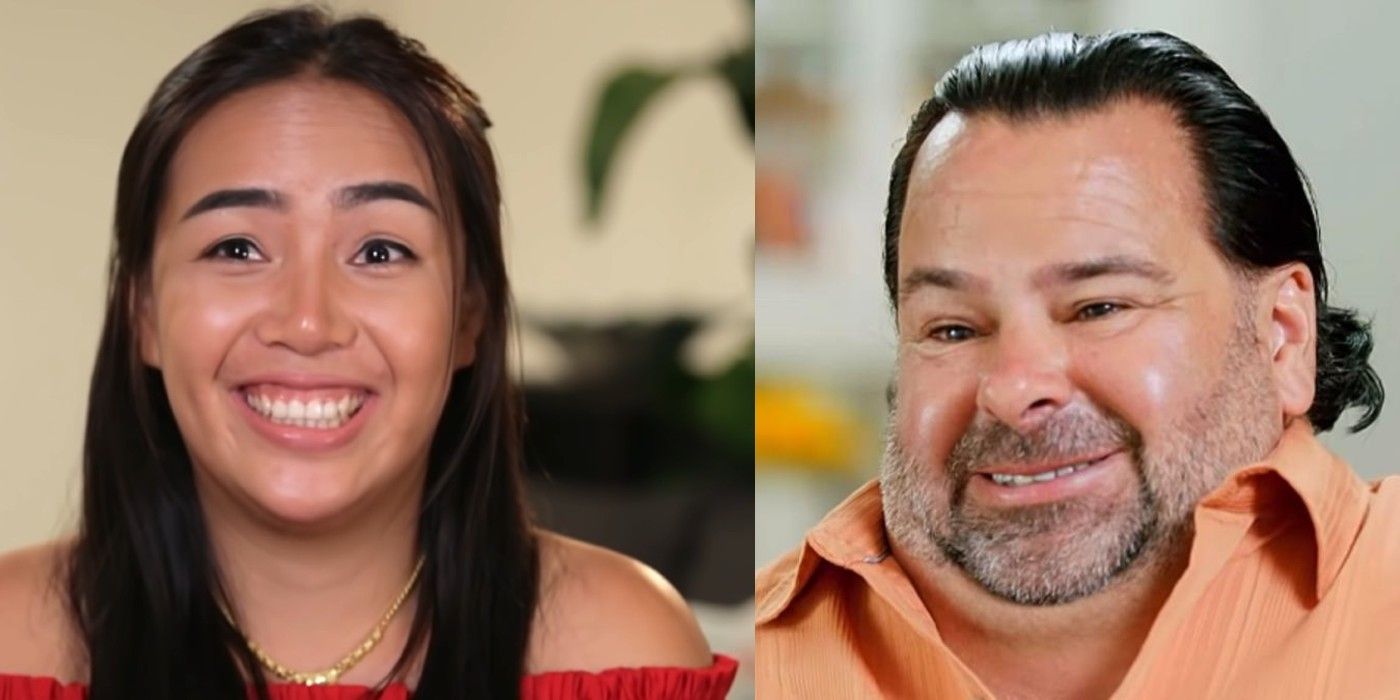 While most love stories on 90 Day Fiancé do not last, lately a lot of friendships have been blossoming across the cast members… just take Big Ed Brown and Annie and David Toborowsky for instance. The Pillow Talk fame pair recently sent fans in a frenzy by featuring 90 Day Fiancé: Before The 90 Days' meme machine Big Ed on IG. But while some fans are quite pleased to see the different worlds of 90 Day Fiancé collide in real life, the feedback on Annie's latest photo with her grabbing Big Ed by the neck with a golf club is drawing criticism.
Not a lot of positive things are said about Big Ed in the 90 Day Fiancé universe. The photographer from San Diego who'd met his Filipina love, Rosemarie Vega, online, caused the single mom lots of distress when they met. Eventually, the 7,000-mile journey that Ed, 54, took to meet Rose, 23, at her hometown, ended the relationship in flames. However, while Rose glowed up and is currently thriving on YouTube, Ed continues to get criticized online for every move. A similar outcome could have been expected out of Annie Suwan and David, who with their 24-year-age gap had problems ranging from low finances to languages. But this 90 Day Fiancé couple continues to prove critics wrong with their love, and of course, their darling banter on Pillow Talk and Spice It Up With David & Annie. But perhaps, hanging out with 90 Day Fiancé co-star Big Ed is getting the naysayers back into David and Annie's IG comments.
It was David Toborowsky who first showed off his unlikely new friendship with 90 Day Fiancé's infamous Big Ed on his Instagram on February 17, soon followed by Annie's post where she called him "homeless." But Big Ed visiting Scottsdale, Arizona, also gave David a chance to take a friendly dig at his friend's height by saying he was "down to earth" because he is "so close to it." Furthermore, David also threw in a reference to Big Ed and Rose's "hailk" scene, as 90 Day Fiancé fans cheered David for the "roast in the caption." Annie's David who often replies to all his followers' comments, took a special interest in the ones calling him and Big Ed "dream team" and "cute couple."
However, 90 Day Fiancé celeb Annie went a step further to annoy friend Big Ed by grabbing him by his "no neck" with a golf club. After having enacted a TikTok about "you're my best view" with Annie pretending to be Rose, Big Ed shared this new hilarious IG post. "Jokes on her. You can't choke that which has no neck," joked a fan in the comments and another one  added, "that's impossible… he doesn't have a neck… you can't physically choke him." But a concerned fan of 90 Day Fiancé stars Big Ed and Annie also mocked them for not "social distancing and wearing masks."
The TLC viewer also added, "How about stay home? No traveling. I guess these rules don't apply to them." Meanwhile, Big Ed seems to be trying his best to promote his upcoming show 90 Day Fiancé: The Single Life on Discovery Plus. Will Big Ed, however, get the same kind of attention with Rose not being around, or will he get overshadowed on The Single Life by 90 Day Fiancé stalwart Colt Johnson instead?
Source: David Toborowsky/Instagram, Big Ed Brown/Instagram