90 Day Fiancé: Anfisa Reveals Shocking Truths About Marriage With Jorge Nava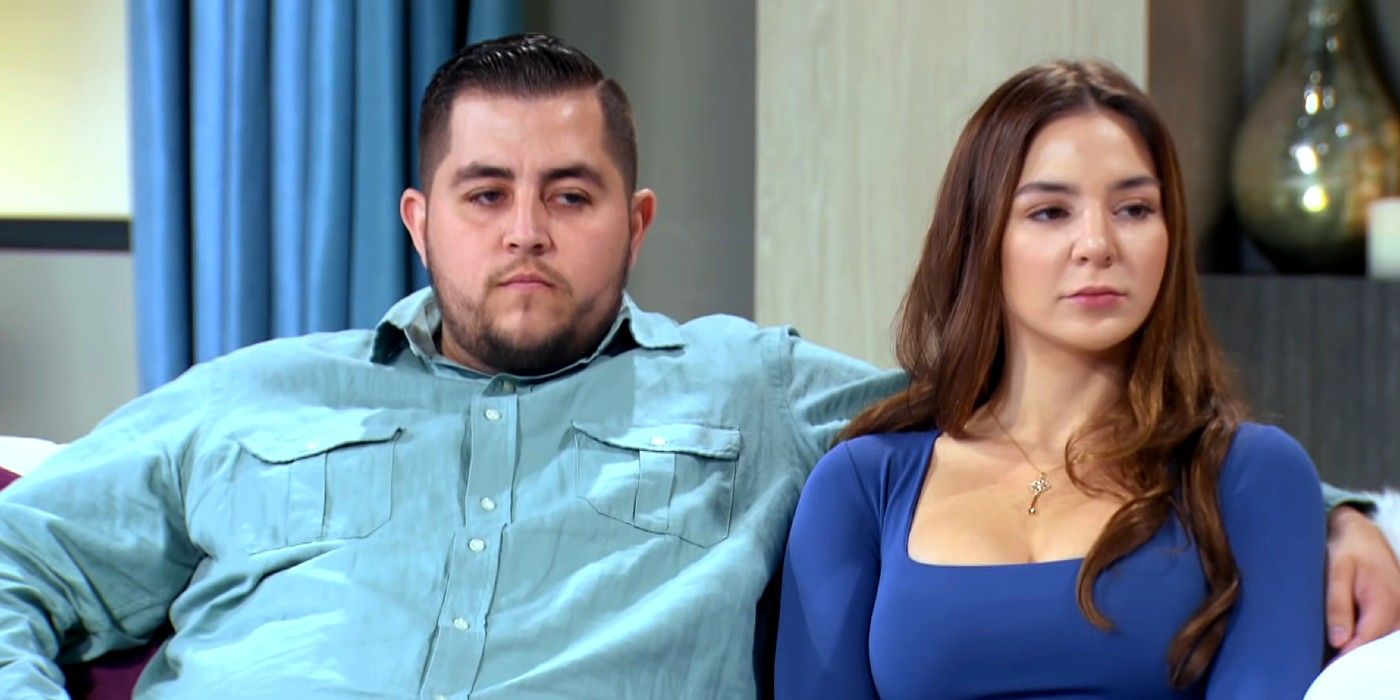 There's something about ultra-fit Anfisa Arkhipchenko Nava that keeps fans interested in her, even though she left 90 Day Fiancé behind long ago. 90 Day Fiancê season four couple Jorge Nava and Anfisa were perhaps one of the most dramatic pairs the franchise has ever seen, due to fans viewing her as a gold digger and his arrest. Although it's not often that Anfisa speaks about her journey on the show, a recent YouTube video had her revisiting 90 Day Fiancé and spilling some shocking truths about married life with Jorge.
Things had begun on the most romantic note for Jorge, 31, who'd met his 90 Day Fiancé ex-wife Anfisa, 24, on Facebook. Back then, Anfisa revealed that Jorge had told her that he loved her just "a week" after they started talking. Soon enough, current fitness model Anfisa came to America to star in 90 Day Fiancé and start her series of misadventures with Jorge. Their story ended in divorce in 2020, and the TLC pair created headlines due to their unforgettable fights and Jorge's conviction on marijuana possession charges. With Anfisa finally opening up about her time on 90 Day Fiancé and after, a lot of new details about her life with Jorge have come to light.
In her latest video, Anfisa Arkhipchenko Nava spoke about the show taking a toll on her mental health. While revealing "what was real and what was not," Anfisa spoke about having a "weird sense of humor" and liking sarcasm and "deadpan jokes" as she played up the "Russian stereotype." While speaking about a scene where Anfisa goes wedding shopping with Jorge, she claims that the line about her asking for "the most expensive dress" was made to look like that because "that's what the producers wanted." When it came to the scene about Jorge telling Anfisa that he could potentially lose $15,000 if he misses his client's call, and she keeps calling, the bikini model said that she was in fact "trying to protect him from doing something illegal." See the clip below:
The infamous reality star Jorge going to see the lawyer alone (and her screaming) happened, as Anfisa admitted that she shouldn't have "screamed so much." The scene where 90 Day Fiancé star Anfisa says that money is most important to her in a relationship was, according to her, "a joke" and "sarcastic." Jorge and Anfisa were married in 2016, and she claims that "things were not going very well" even before he went to prison in 2018. The Russian celeb emotionally admitted that she "still tried to make it work" but Jorge wasn't right for her as he "cheated," "lied," and "never stood up" for her.
Anfisa refuted rumors that Jorge went to prison because he was trying to access enough cash to make her happy, by stating that he had previous felonies "when he was 19 or 20." While Anfisa and Jorge were last on TV together in 2018, he did a feature with 90 Day Fiancé: Self Quarantined in 2020, where he revealed that she'd decided to end things two months after he went to prison. However, Anfisa did confess that Jorge stayed in touch with her until the summer of 2019, but he could have said that because he had started talking to his current pregnant girlfriend from prison (via letters) by then.
With Jorge having mentioned that he found out about Anfisa dating someone new via the Internet, she confessed that after telling him that she wanted to end things, he stopped contacting her. She waited for a few months before getting into a new relationship. Revisiting those months from 90 Day Fiancé was surely painful for Anfisa, but it's certain that both she and Jorge have moved on to better things in life.
Source: Anfisa Arkhipchenko Nava/YouTube