90 Day Fiancé: Andrew Alludes To His Mom's Racist Comment About Amira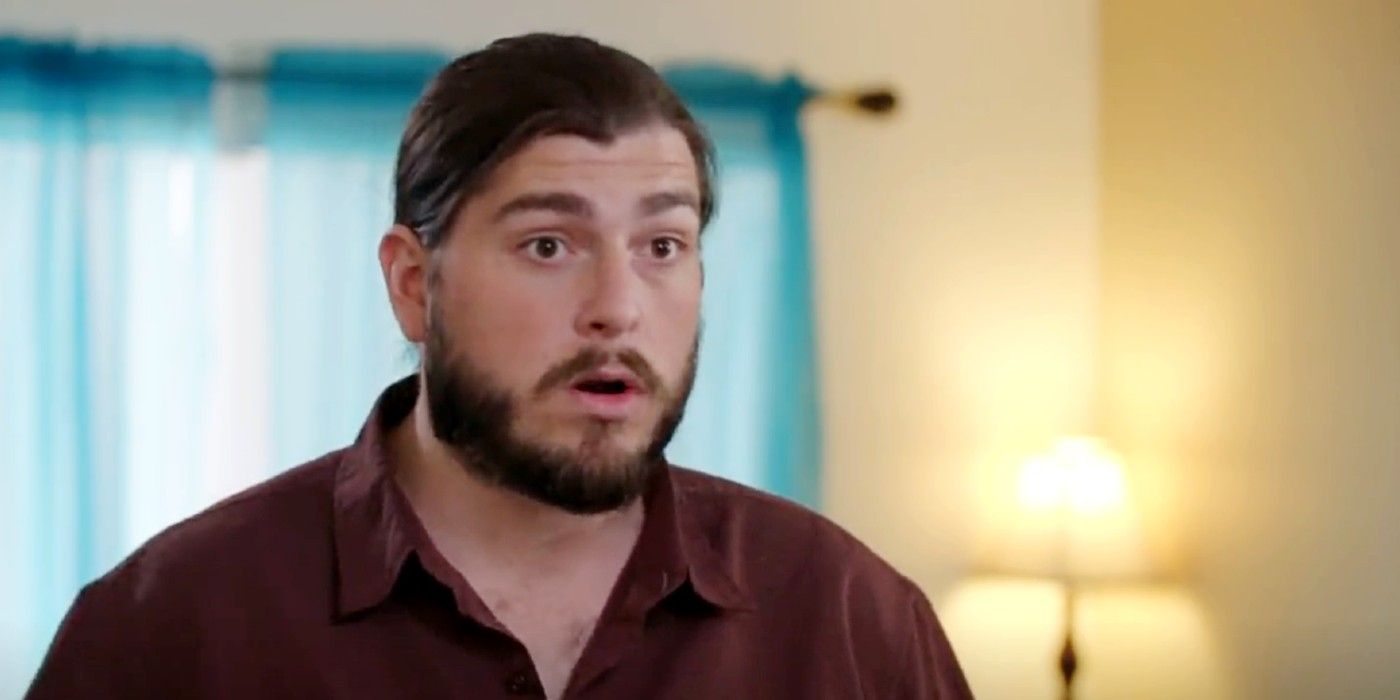 Amira Lollysa and Andrew Kenton have presented perhaps the least compelling, most problematic partnership on season eight of 90 Day Fiancé. Amira and Andrew's romance was quickly put on hold when French Amira was detained en route to her Mexico meetup with her American partner. While fans criticized Andrew for his casual behavior during Amira's detention, Amira has recently been called out by co-star Jovi Dufren, who accused her of lying to be on TV. However, it is now Andrew and his mother who are under fire, as Andrew responded to his mother's racist comment about Amira in a way that infuriated fans.
Andrew's mother Lori shocked fans with a racist message she commented on one of Amira's posts. While Andrew and Jovi have been busy attacking Amira's character as they try to brand her a liar, Andrew's daycare worker mother weighed in with harsh words. Lori wrote scathing words on Amira's recent post, saying, "You look like a ugly piece of mud that is [rubbed] all over the wall. Just like your personality and morals." While Amira expressed shock over the blatant racism, fans have been in an uproar over Lori's choice of words. Unfortunately, Amira's supposed other half is not making the situation any better for her.
Andrew appeared to stir the already boiling drama with a text he shared to his Instagram Story on March 2. The long-haired American shared a selfie of himself in the car with text reading "Exclusive Costco Brown Shirt collection!! Wear brown! 😂" and "#nofilter 😂." The 32-year-old also included the text, "Y'all know I'm the 'ugly piece of mud'" at the bottom of the photo. The apparent disregard of the racism displayed by his mother has not sat well with fans. While Amira has been gracefully commenting on the situation on her personal page, Andrew has taken to his Instagram photo comment section to defend himself to fans. You can view a screenshot of his Instagram Story below: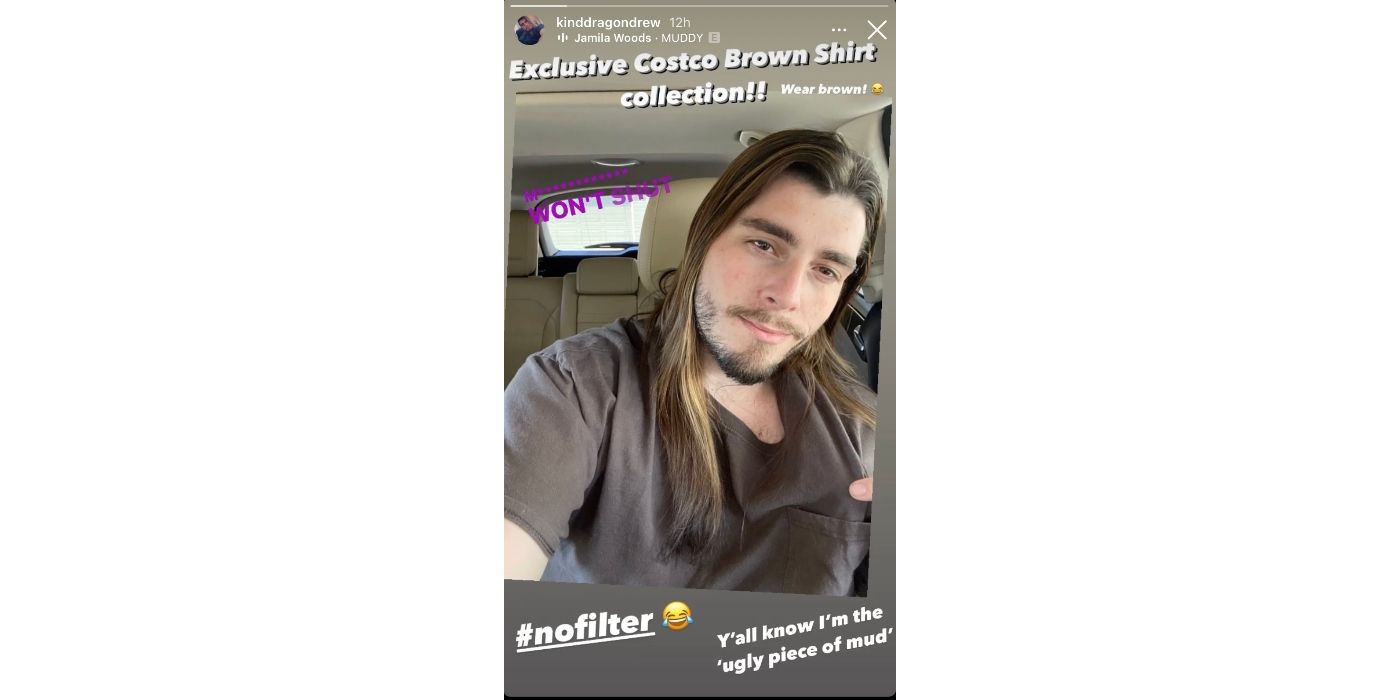 "Your mothers comment to amira was sickening i hope she never get's another second near any kid ever," one person commented on his last Instagram post. "The fact that an uneducated man with uneducated, rude mother get's to be a preeschool owner is sick," another user said in their lengthy comment about Andrew's lack of teaching education. Andrew responded to the commenter with some words of his own. "I have 4 degrees including masters, a teaching credential, and over a decade of experience working with children. Get out of here with your assumptions," he wrote while he failed to address the impact of his mother's words.
While fans are shocked by Lori's comment and Andrew's failure to defend Amira, many are also not surprised that Andrew would stoop so low. The American was recently voted the worst season 8 male fiancé by fans. Andrew was widely disliked before the recent racism incident, as fans believe he comes across as selfish and extremely rude. Jovi, who is supporting Andrew, clocked in as the second most disliked current male partner for similar reasons. Many fans have been urging Amira and Jovi's partner, Yara Zaya, to separate from their seemingly toxic 90 Day Fiancé men.
90 Day Fiancé airs Sundays at 8 pm ET on TLC. 
Source: Andrew Kenton/Instagram