90 Day Fiance: Amira Wows In 3 Back-To-Back Red Outfits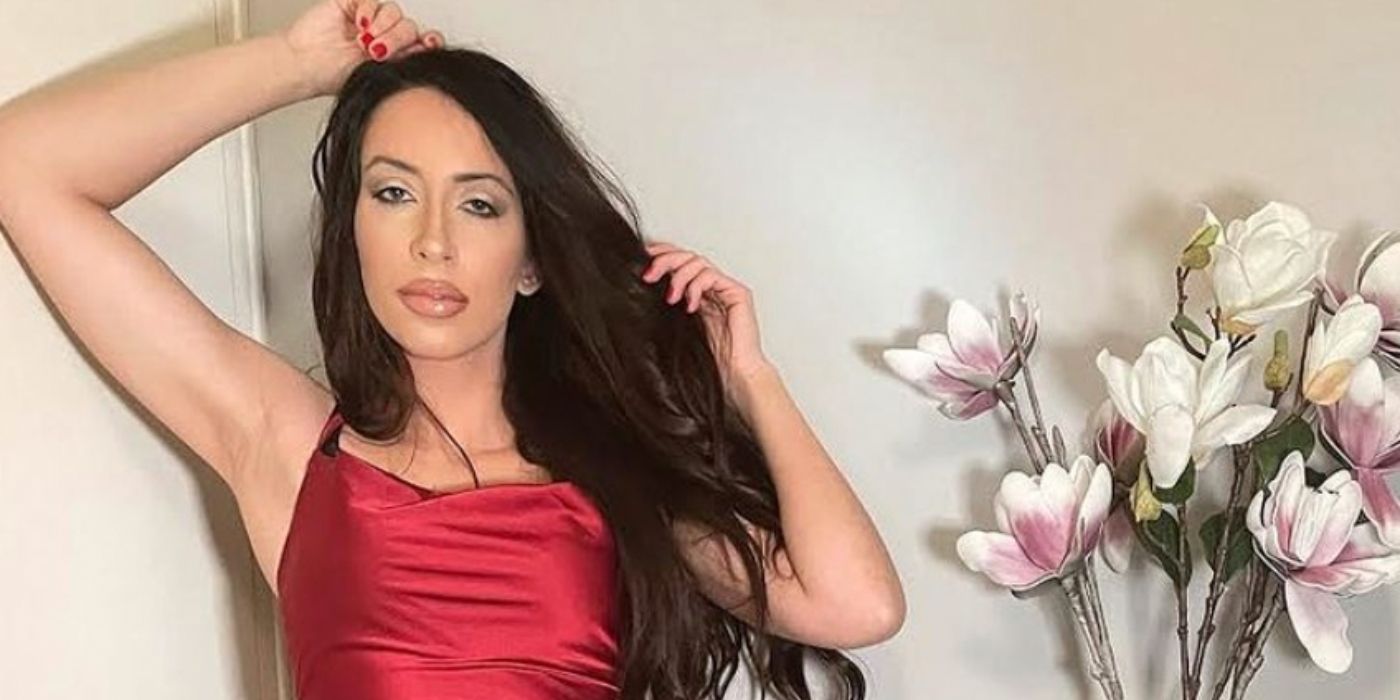 It looks like red is the favorite color of the 90 Day Fiance star Amira Lollysa. She has posted three back-to-back pictures on her Instagram while wearing three different red outfits. There is no doubt she is looking absolutely gorgeous in each one of the attires. Many fans loved her fashion sense and complimented her pictures by saying, "Amira [you're] beautiful inside and out!" and "You're a goddess and you deserve a man who will treat you like one."
Amira got many fans' sympathy when she was detained at the Mexican airport for three days and two nights. However, she recently received a lot of negative comments when she chose love over her family. A fan asked her to listen to her father and not obey her fiance Andrew Kenton's Serbia plan. The 90 Day Fiance viewer wanted Amira to be safe and gave her advice out of concern. The TLC star thanked the fan for advice but then said that she will pick her partner over her family if she has to choose. This controversial response enraged many fans.
Amira is now dazzling her stunning red outfits on her Instagram. In the first picture, the 29-year-old wore a red satin dress and flaunted her figure. She wished her fans a happy Valentine's Day and asked them what gift they got from their partners. In the next picture, Amira sported a red-colored bralette paired with a pencil skirt. She kept her long luscious hair open and captioned the photo as, "Some people make me feel like I have known them forever! Do you ever feel that way?"
The half-French and half-Egyptian beauty then shared a drop-dead gorgeous picture while wearing a red corset along with black leather pants. She accessorized the attire with a zircon necklace and gave a confident look to the camera. Amira wrote, "Some people are better at hating [than] loving. I choose love and will always do!" Amira is one of the rare reality TV stars who hardly get any negative comments on her pictures.
Many 90 Day Fiance fans admired her pretty looks and complimented, "Prettiest lady in all the land," and "Amira you are a ray of sunshine and [you're] beautiful inside." Other fans are still suggesting she dump Andrew and move on with another guy. However, some fans hint that she did go to Serbia, quarantined there, and is now living with Andrew. Well, this 90 Day Fiance couple only has 30 days left to talk about their issue of having kids and then tie the knot. It seems highly unlikely that they were able to get married within such a short time.
Source: Amira Lollysa