90 Day Fiancé: Amira Suggests Andrew's Mom's 'Mud' Comment May Be Racist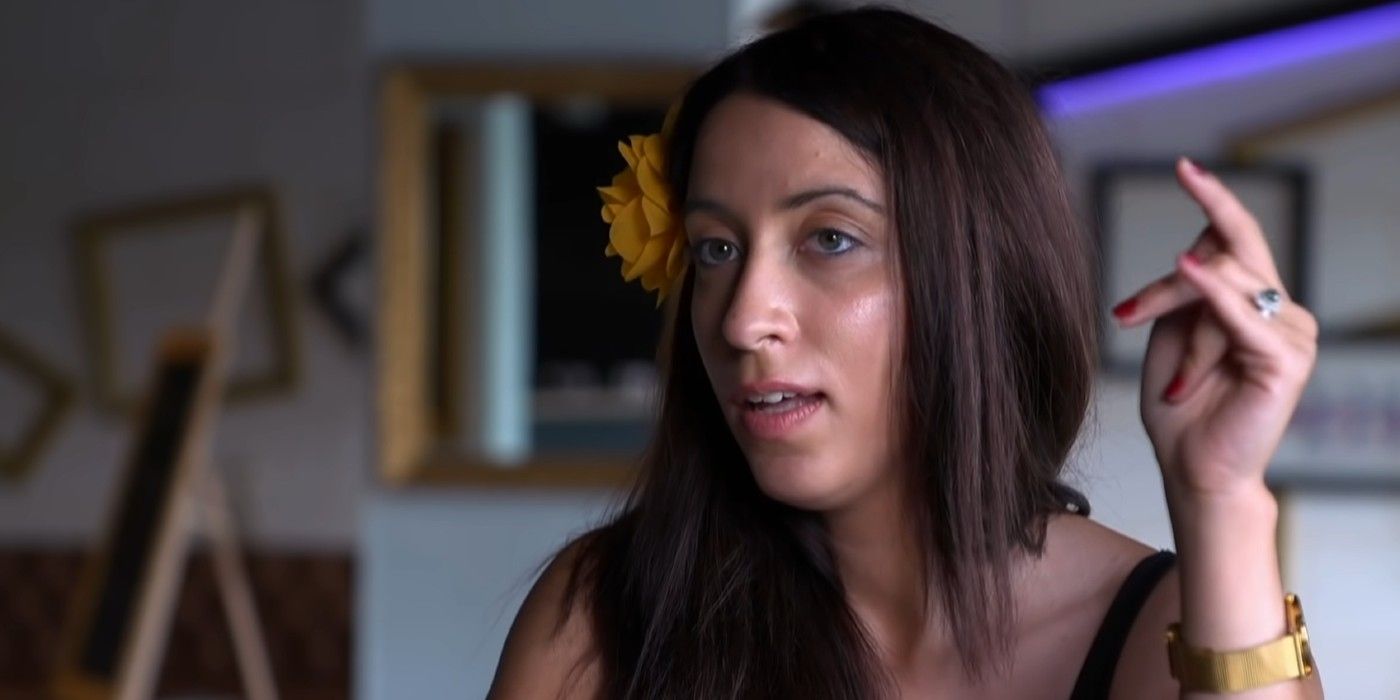 While aren't a lot of would-be mothers-in-law in focus on season 8 of 90 Day Fiancé, the ones that are have already gotten into the bad books of fans, including Andrew Kenton's mother Lori. While TLC viewers sensed something amiss between Amira and Andrew from the word go, it was him bashing her online instantly that made this relationship look like a case of grapes gone sour. However, with Andrew's mom now jumping into the online spat and leaving a nasty comment on 90 Day Fiancé star Amira's Instagram, things are getting messier. Especially with Amira now hinting at the "mud" reference by Andrew's mother being racist.
To the Andrew who claimed, "I've exhausted all my reimgs," while eating a hamburger as Amira was still in detention, criticism came in heaps from the 90 Day Fiancé fandom. Not only did fans find Andrew's behavior manipulative, but urging Amira to then do a Plan B with Serbia after the Mexico debacle, came across as downright demanding. But while Andrew tried his best to show Amira's the real bad guy here, he also got unexpected support from 90 Day Fiancé cast member Jovi Dufren. And not too long after, fans saw Andrew's mother making her supposed dislike towards Amira public by leaving an ill-meaning message on her IG feed. But why is it that Amira is now alluding to Andrew's mom's comment being a bigger issue than online bullying?
On a post of Amira Lollysa on her birthday, in which she wore Beyonce's Ivy Park collection from Adidas, Lori wrote, "You look like [an] ugly piece of mud that is [rubbed] all over the wall. Just like your personality and morals." Fans were shocked to see the daycare center owner from 90 Day Fiancé say something like that to Amira, who by then had shared a screenshot of the comment on her IG stories. "Be an encourager. The world has plenty of critics already," said Amira via a reposted quote as a response by adding it was for "anyone choosing bullying." However, a day later, Amira has shared another story with the hashtag "#StopRacism" and with the words, "Is the reference to 'mud' related to my skin color?" as she shared a screenshot of a news article about the issue writing, "I have no words."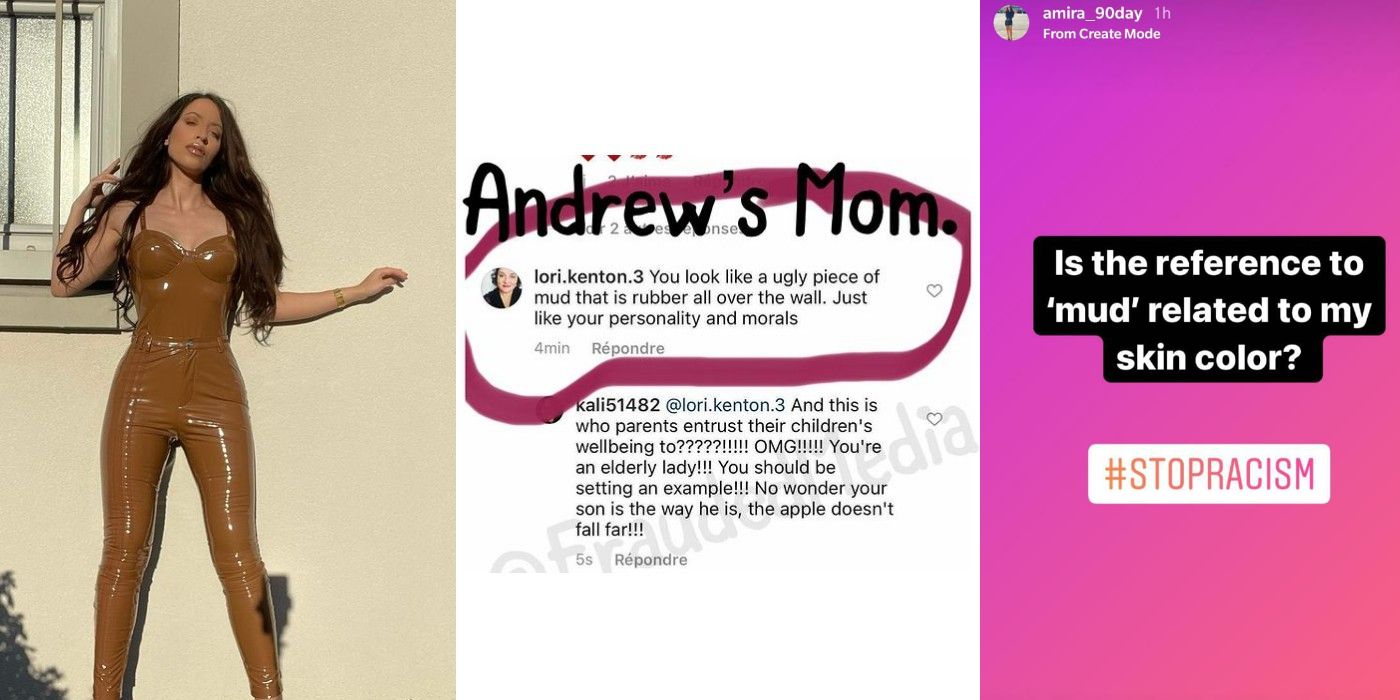 As per fans in a 90 Day Fiancé Reddit community, what Andrew's mother says could have "nothing to do with her skin color" but the color of the outfit instead. One fan notes, "the comment was immature, nasty, and disrespectful, and his mom well may be racist but in regards to the comment about this outfit, I don't see race playing into it." Still, another TLC viewer does write that as a White person they would "never tell a woman of color how to feel about what is racist or not" and that they support Amira, as the "comment was gross, regardless of intent."
While it always looked as if Andrew and Amira's long-distance story was not going to end well, especially with fans wondering if she ever got on a plane to Serbia, this is an outcome that taken everyone by surprise. With many more 90 Day Fiancé episodes still left unaired, and a possible Tell-All/Bares All special on its way, more arguments will possibly emerge from both ends of this reality TV relationship.
Source: Amira Lollysa, Reddit