90 Day Fiancé: Amira Receives Mean Message from Andrew Kenton's Mom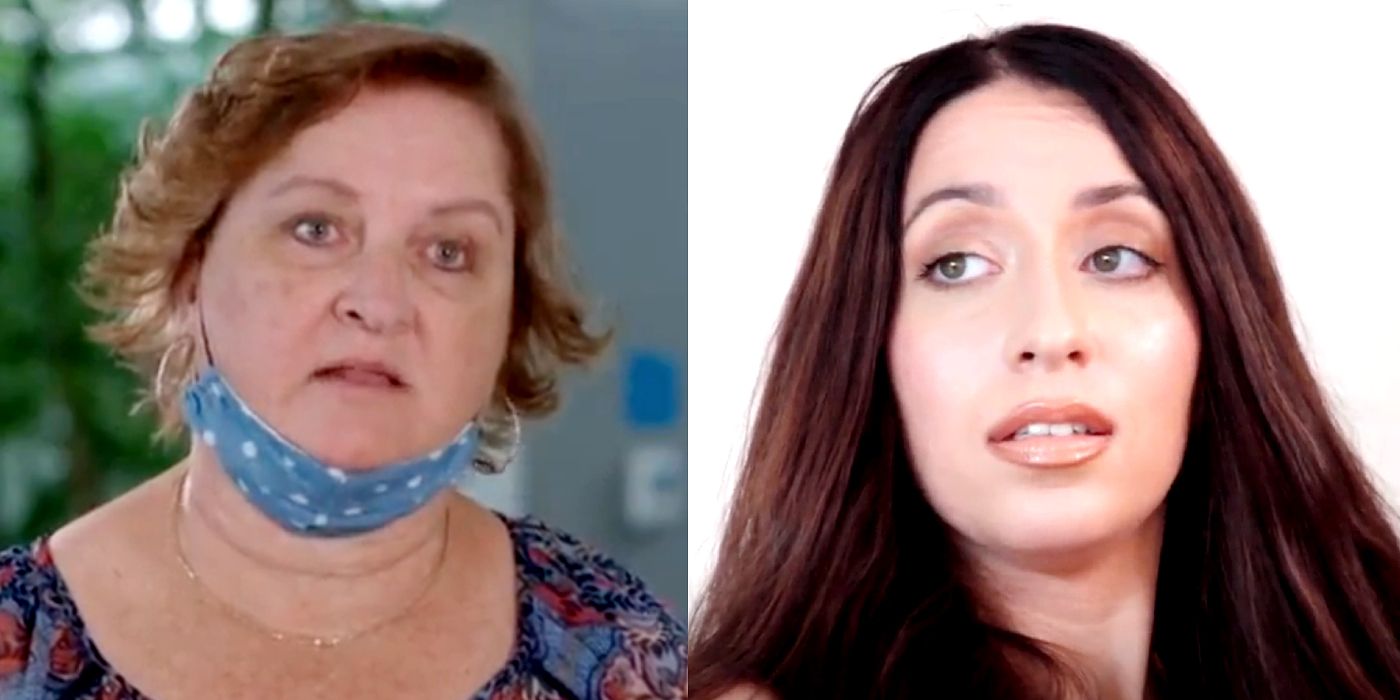 If 90 Day Fiancé Jovi Dufren publicly claiming Amira Lollysa had lied on the show wasn't enough, it's now Andrew Kenton's mom who's insulting the French-Egyptian star. Amira, who celebrated her birthday this weekend, keeps getting a lot of praise and love from her well-meaning TLC viewers. However, it was Lori's comment that came across as particularly bitter amidst the sea of lovely comments for 90 Day Fiancé star Amira. Here's a look at what Andrew's daycare expert mom wrote and Amira's graceful reaction.
As if getting detained and deported all during her first few episodes on 90 Day Fiancé season 8 wasn't enough, Amira is now following Andrew's Plan B to get to America. Having met online, Roseville's Andrew and Amira from Saumur felt an instant connection and found themselves in Las Vegas getting engaged. But it was a day after the US travel restrictions came into play due to the coronavirus pandemic that Amira's K-1 visa got granted. Still, the Mexico loophole, which Andrew claims was all Amira's doing, failed when she told the officials that her purpose of the visit was to meet her fiancé. But as 90 Day Fiancé star Andrew lounged in his resort doing nothing, Amira's suffering gathered her support. Still, Andrew went from pillar to post trying to prove she's "fame-hungry" and a liar, with Jovi also jumping in to play the blame game.
While the upcoming episodes will show Amira go to Serbia, her future with 90 Day Fiancé partner Andrew is a guessing game. Both Andrew and Amira have hinted at them staying together multiple times but given the nature of TLC's contracts, nothing can be said yet. Still, after Andrew's mudslinging at Amira Lollysa and her father Hamdi, it's his mother Lori who was spotted directly commenting on her supposed 90 Day Fiancé future daughter-in-law's Instagram post. "You look like a ugly piece of mud that is [rubbed] all over the wall. Just like your personality and morals," wrote California resident Lori, as per a screenshot posted by fraudedmedia. In no time, Amira too, shared this on her own story with the caption, "so shocked rn!!!"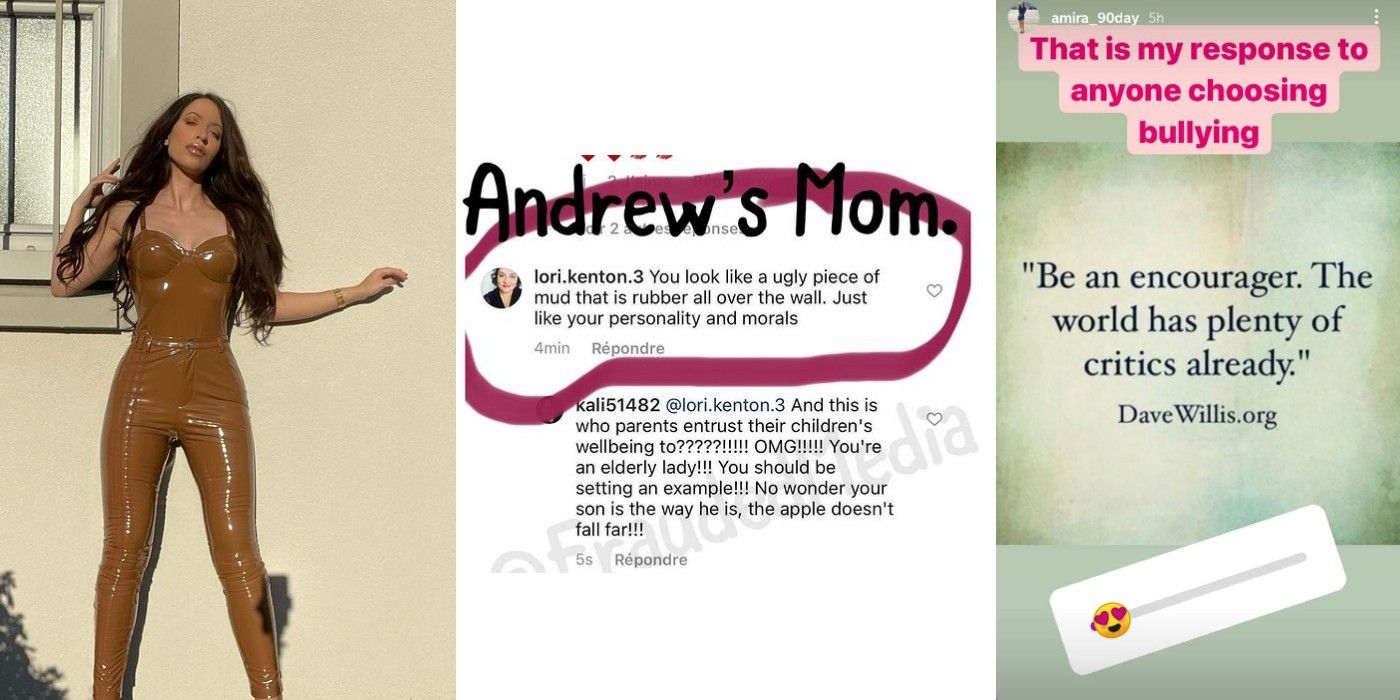 But 90 Day Fiancé celeb Amira posted a dignified response by sharing a quote, "Be an encourager. The world has plenty of critics already," while writing that this was her reacting to "anyone choosing bullying." Fans on the img post, however, TLC viewers defended Amira by writing how in the picture she's wearing "a contemporary design by Beyoncé for Adidas," and "what is definitely mud smeared on the wall is a very trashy display" of Andrew's mom's "personality and morals." Another comment compared Andrew to 90 Day Fiancé star Colt while adding that he is "creeper" and some wondered why Lori would write something so vile considering how "sweet she seemed on the show."
However, some fans think that it's not actually 90 Day Fiancé cast member Andrew's mother, but someone who's made her "fake insta account" who's posted the comment. A fan notes that the profile "only has 14 followers" so it could have been someone who wants to "stir the drama and bring some tea." Unfortunately, the profile is followed by Andrew who is one of those 14 followers. But what could have made the prospective 90 Day Fiancé mother-in-law spew ill-will online for Amira? The plot thickens.
90 Day Fiancé season 8 airs Sundays at 8pm EST on TLC.
Source: FraudedMedia, Amira Lollysa