90 Day Fiancé: All We Know About Hannah Drake Who Made Rebecca Jealous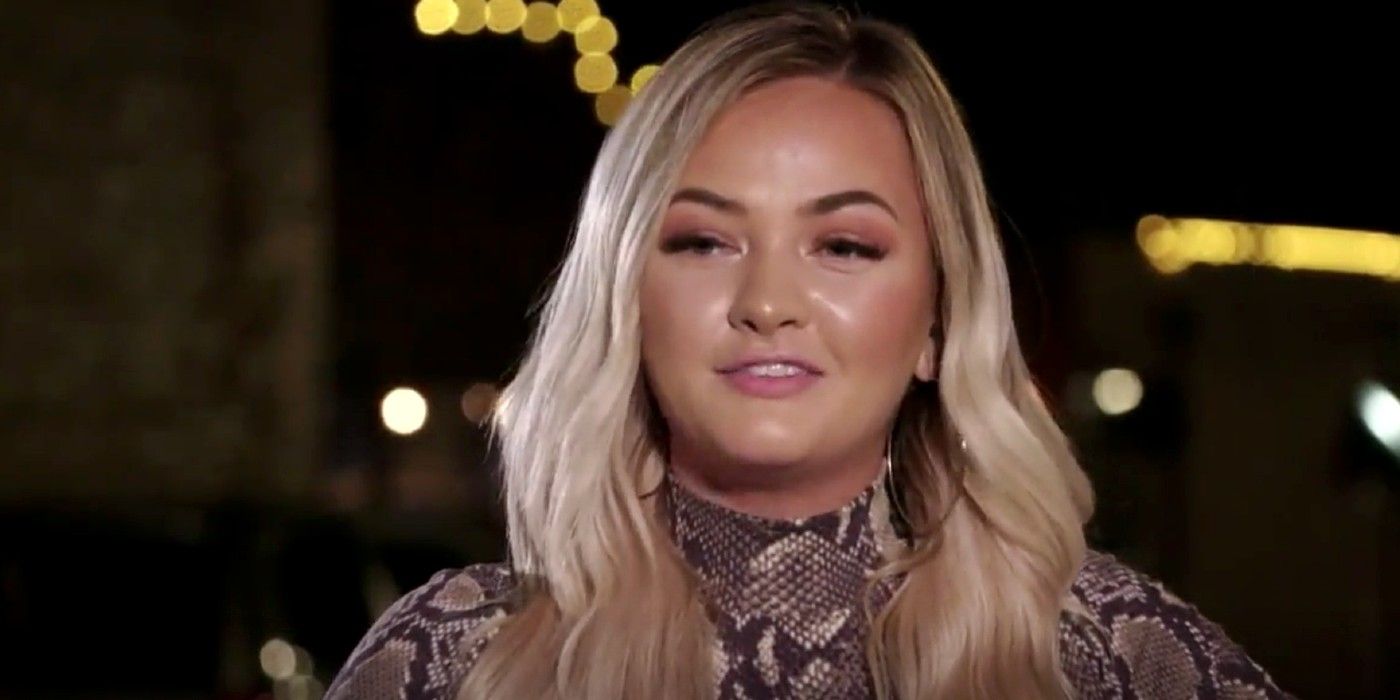 While it had just been a few days since Zied Hakimi moving to America to marry his 90 Day Fiancé love Rebecca Parrott, fans sensed him already feeling homesick. Rebecca's daughter Tiffany and her husband Micah inviting the TLC couple for a night out did seem to lift Zied spirits. However, seeing Zied having an innocent chat with Tiffany's friend Hannah Drake set Tiffany seething in jealously. And as fans continue to lash out at 90 Day Fiancé star Rebecca for her controlling behavior, many are also curious about Hannah, wanting to know everything about her.
After being insulted first by Rebecca's family, and later by her friend Melanie, Georgia looked all sorts of unwelcoming to 90 Day Fiancé star Zied. As her family continued to compare him to Rebecca's Moroccan and third ex-husband, Zied also heard complaints about him not finding a job in America. Restaurant manager Rebecca, 50, too, left her 27-year-old fiancé all by himself at home to his thoughts as she went to work. But as Tiffany's friend Hannah engaged in small talk with Zied, asking him about his experience in America and also out of curiosity at never having met anyone from Tunisia before, 90 Day Fiancé Filter Queen Rebecca saw red flags. Inquisitive Hannah asked Zied if people go hunting in Tunisia and the group of youngsters decided to go turkey hunting in the upcoming season. "This young hot girl seems too overtly focused on him," observed Rebecca but Hannah further saying that she'd help 90 Day Fiancé celeb Zied moving due to her family owning "lots of trucks" made Rebecca turned red with anger.
Having a "single woman" over at her apartment was apparently disrespectful in Zied's culture according to Rebecca; upon Tiffany adding that Hannah was just "offered to help," the young girl admitted that she wasn't "trying to step on any toes" as everyone left. But while Rebecca made Zied feel bad about talking to Hannah on 90 Day Fiancé by saying "women are not the same as they are in your country," she does follow the "young hot girl" on IG herself. Hannah, who goes by the username miss.hannah.drake on Instagram is based out of Marietta, Georgia, and works as a hairstylist at Kennesaw's Pomme Salon. Most of Hannah's posts seem to be her showcasing the magic she works on her clients' hair.
She also reveals to be a fan of true crime podcasts, and giving people perfect balayage, braids, and brows. In one of her posts, Hannah showcases her puppies Yonah and Cricket and writes, "dogs> dudes." In that case, 90 Day Fiancé star Rebecca need not worry at all. Fans, however, have been wondering if Hannah was a "production plant" on 90 Day Fiancé. A Reddit post has one TLC viewer writing, "I felt like this was a paid actress or edited to make it look more than it was. It was awkward," and a different comment reads that Hannah was "definitely a trap for Zied to prove a point or test."
All things considering, 90 Day Fiancé star Zied has certainly passed the test, but does it mean that he and Rebecca won't face more relationship scares before they meet at the aisle? Perhaps not.
90 Day Fiancé airs Sundays at 8pm EST on TLC.
Source: Hannah Drake/Instagram, Reddit