90 Day Fiancé: All The Reasons Why Fans Think Natalie Is Pregnant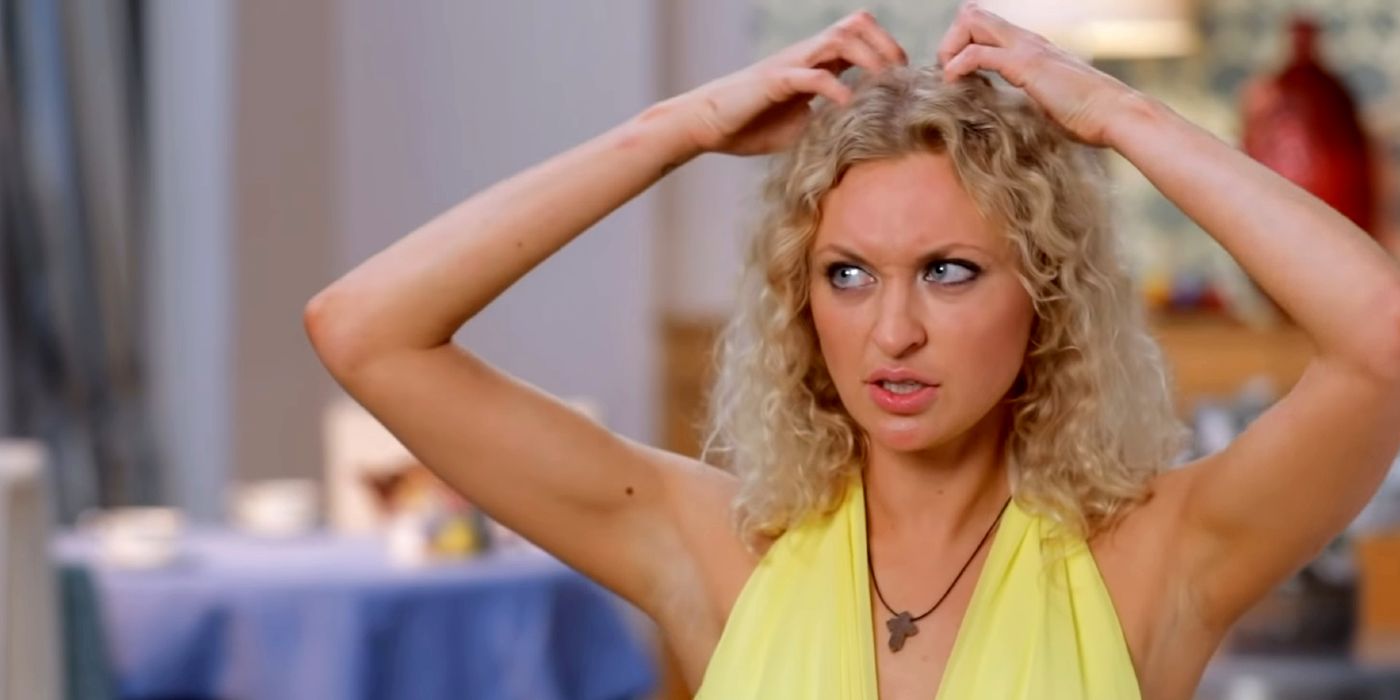 The turbulent relationship between 90 Day Fiancé couple Mike Youngquist and Natalie Mordovtseva took a turn for the worst on episode 10. As Mike told Natalie he didn't love her and claimed he wasn't "100 percent" ready to marry her, he also described his "ideal life." Not surprisingly, Mike's ideal world in which he pictured a family and kids didn't involve Natalie. But the internet is currently rife with rumors of 90 Day Fiancé star Natalie being or having been pregnant with Mike's baby.
In spite of believing in speaking his mind to his hairstylist instead of a counselor, 90 Day Fiancé star Mike reluctantly accompanied Natalie to a therapy session. As he claimed that "annoying" Natalie should "relax, and chill," he also complained to Jane about his fiancé throwing the ring and him being more unsure than ever due to communication issues. However, while fans wondered if Mike has more chemistry with his hairdresser than Natalie, he confessed to being "unhappy" and eventually revealed he wasn't feeling the love. Perhaps things do look better for the 90 Day Fiancé season 8 couple in future episodes. An online document shows proof of Mike and Natalie's 2020 wedding in Sequim, Washington. And while there aren't any pictures of a baby like in the case of Yara Zaya and Jovi Dufren to show that Natalie and Mike also had one, 90 Day Fiancé fans have been speculating Natalie was or is pregnant after the show all thanks to her strange Instagram.
It looks like Natalie Mordovtseva had an IG profile before 90 Day Fiancé season 8 called @agent_natalie, which she recently revived. But the Ukrainian reality TV star Natalie started off by posting throwback photos from her modeling days back home making fans wonder why. However, their thirst for recent pictures ended with a shock when Natalie debuted an unrecognizable look from what she looks on TV, appearing healthier and curvier. "Your chest no longer suits the bod," and "I spy new boobies," observed some fans on this post, suggesting 90 Day Fiancé star Natalie may have done breast augmentation or become pregnant.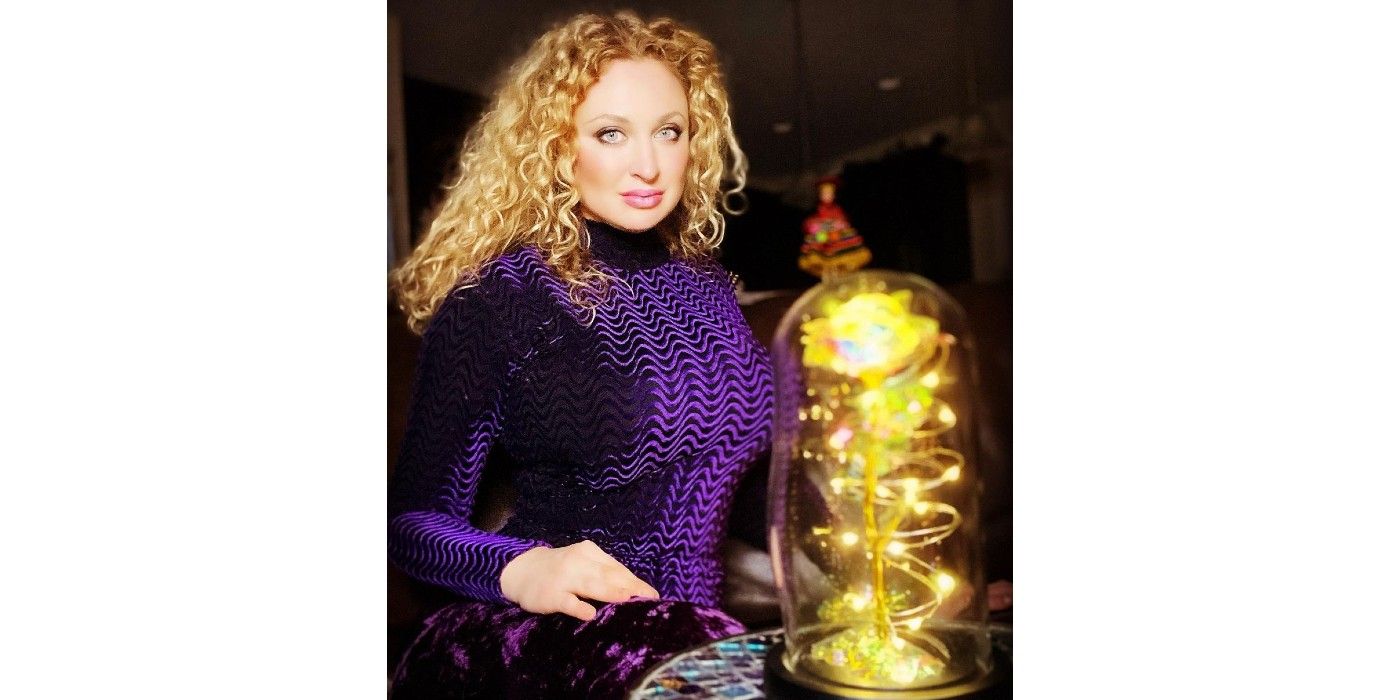 Soon enough, some fans claimed that Natalie was going the Deavan Clegg and Rebecca Parrott way to FaceApp her photos, but some deduced she was also Photoshopping her belly. A comment on this photo of Mike's Natalie reads, "She's pregnant, her stomach area is photoshopped to look like she's not," and a top-rated one actually congratulates the 90 Day Fiancé celeb with, "hope the baby is doing well and you are all healthy." Additionally, a now-deleted post by Natalie, containing the picture below saw TLC viewers writing, "Am I the only one noticing the photoshop? Is there a baby bump in there?" Natalie deleting the post does seem sketchy now, doesn't it?
Furthermore, the 90 Day Fiancé star Natalie recently shared a bare-faced picture of herself, captioned "baby, it's snow outside" in which fans claimed to do "double checks" to see if it was really here. Her followers wrote that while Natalie looked like she had gained weight, the increase in the size of her face could be because of her expecting a baby. But Natalie deleted and re-uploaded the picture, only to again get messages like, "You look happy and pregnant."
But more proof about 90 Day Fiancé couple Mike and Natalie having a baby came in via a TLC promotional pic, where fans again saw Natalie looking different and noticed her "baggy clothing." Some of Natalie's followers also claim that since all her pictures are clicked waist up, Mike's wifey is certainly hiding something. And considering Mike and Natalie's season 7 storyline also focused on her wanting kids due to her growing age, the 90 Day Fiancé couple growing their family, shouldn't really come as a surprise.
90 Day Fiancé season 8 airs Sundays at 8pm EST on TLC.
Source: Natalie Mordovtseva/Instagram