90 Day Fiance: All The Reasons Why Ariela Weinberg Is Total #momgoals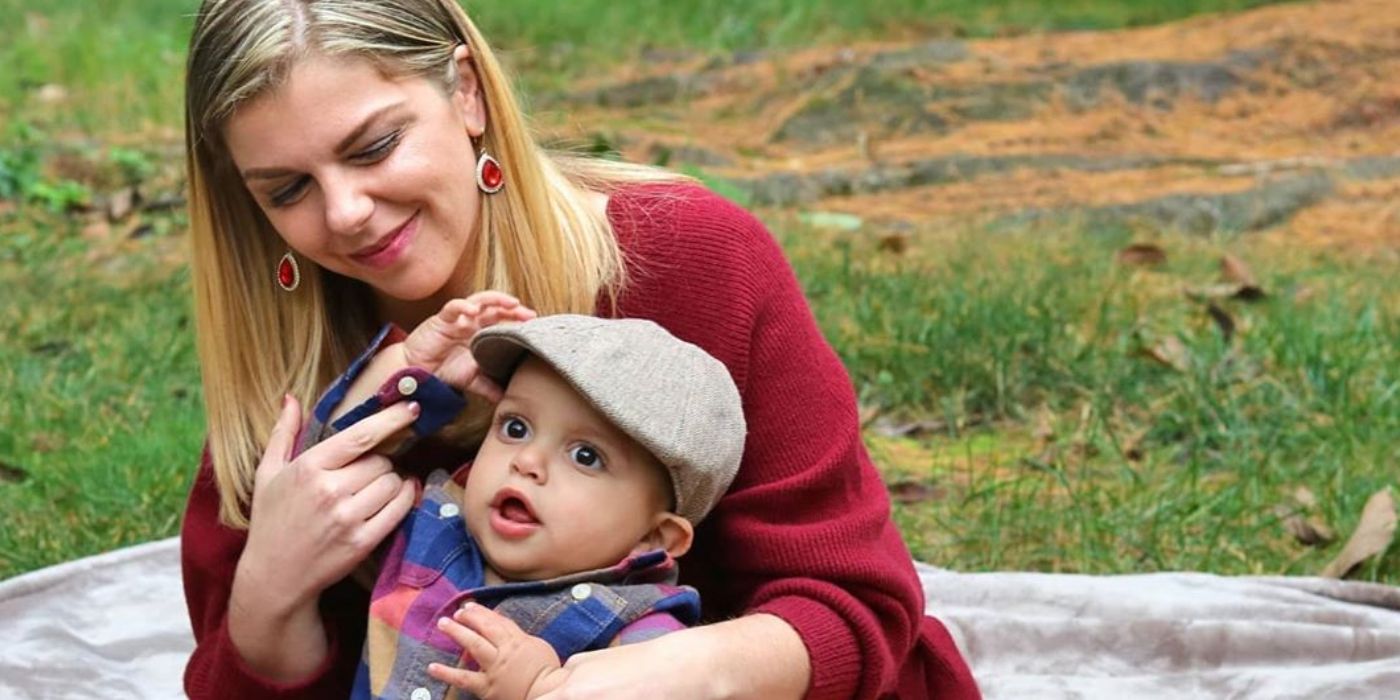 The former reality star Ariela Weinberg is often referred to as one of the best mothers in the 90 Day Fiancé franchise. Many viewers saw how concerned she was about her son Aviel on the show. She was ready to go against several people's wishes to protect her baby boy, as with when she was not initially comfortable with her son being circumcised. When she finally agreed to the circumcision, she broke down emotionally when she heard her baby cry.
Many 90 Day Fiancé fans will recall that Ari was heavily pregnant when she decided to move to Ethiopia and deliver her baby there. She was a thoughtful mother-to-be who wanted her baby's father to be present at the birth. Ari, who often shares post-baby weight loss tips with her fans, could have delivered her baby in the United States but wanted her baby to be close to his father. Before the delivery, she visited the hospital with her mother Janice to see if the facility was up to scratch, and it was.
The new parents' social media pictures hint that they spend a lot of time with their toddler and love playing with him. Some fans compliment Ariela for taking good care of Avi, as he looks happy and healthy in his pictures. One follower commented, "He is so happy. Good parents. Your parents are so wonderful. Your mother – just love her. No matter what happens, your baby is loved." Many have also noticed that Biniyam's fiancée doesn't have any rhythm, but she is still willing to dance in a mall to make her baby boy giggle, and fans can see her in action below:
On Valentine's Day, the New Jersey native chose her son to be her Valentine. Ari admitted that she didn't like babies much before she had Aviel, but as soon as she heard her baby laugh, she fell in love with him. TLC viewers love the fact that she has taken on the tough responsibility of being a mom in a foreign country at the relatively young age of 29. Here's another adorable picture of the mom-son duo:
She recently appeared on 90 Day Bares All with Biniyam and revealed some major problems in her relationship. She said that Biniyam is never home and that he was gone for two days. Still, she is trying to work on things because she wants her baby to have a strong relationship with his father. Every time the 90 Day Fiancé franchise alum Ariela chooses her family over the comfortable life of America, she is #momgoals.