90 Day Bares All: Does Armando's Father Know About Engagement To Kenny?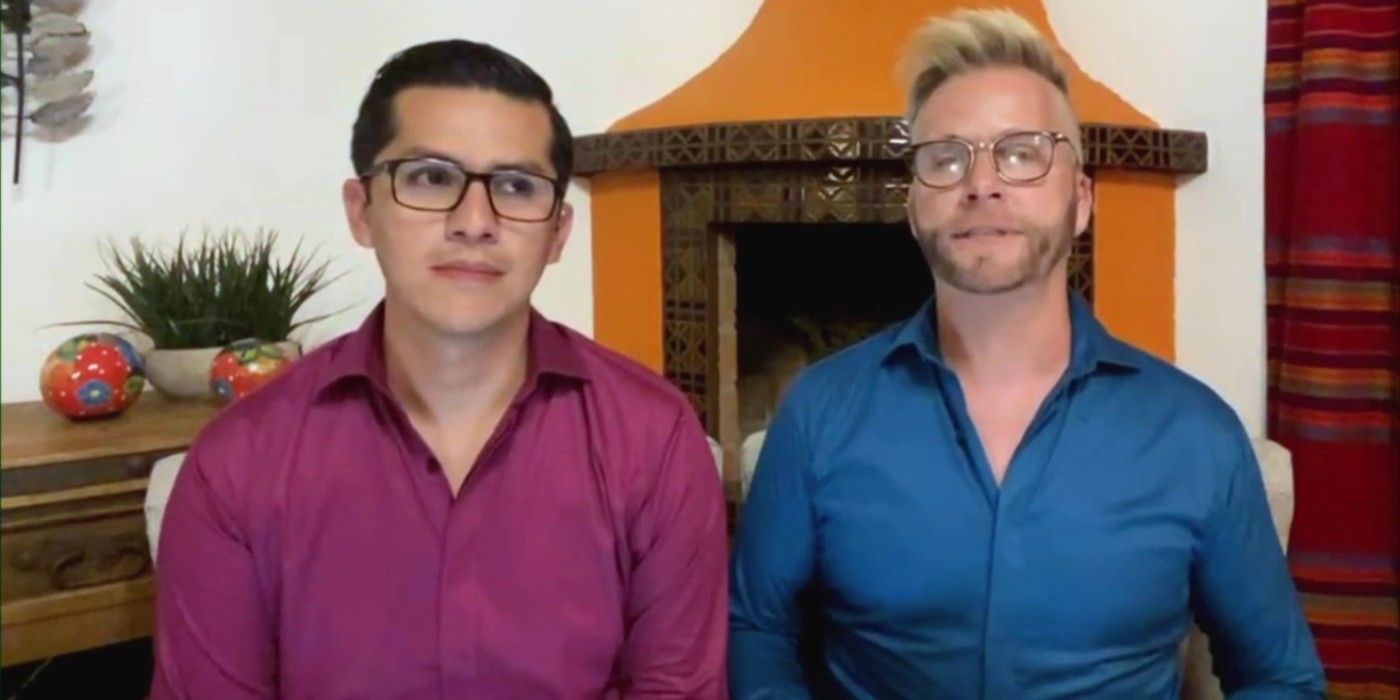 Discovery+'s new spin-off 90 Day Bares All revealed Armando Rubio's father still doesn't know that he's engaged to Kenneth "Kenny" Niedermeier. 90 Day Fiancé: The Other Way couple Armando and Kenny got engaged during their season of the show. It was a sweet moment, but the couple has had a rocky road, not because of internal conflict between the two men, but because Armando's family is having a hard time accepting that he's gay.
Armando came out to his parents (again) during The Other Way, but they haven't fully embraced him since the reveal. Armando and his family live in Mexico, and his family's traditions and beliefs make it hard for them to accept their son's sexuality. Armando's fiancé Kenny has been understanding, but it hasn't been easy for the pair to not have Armando's family's full support. On this week's episode of 90 Day Bares All, host Shaun Robinson continued her tradition of having exclusive interviews with The Other Way cast.
90 Day Bares All season 1, episode 6 was the first time Robinson revealed parts of her interview with Armando and Kenny. The two discussed their engagement and upcoming wedding, but the main topic of discussion was Armando's family and how they have been responding to his relationship with Kenny. Armando revealed that, due to COVID-19, he hasn't been able to really see his family. He said that they have been out and about, while he's trying to quarantine as much as possible.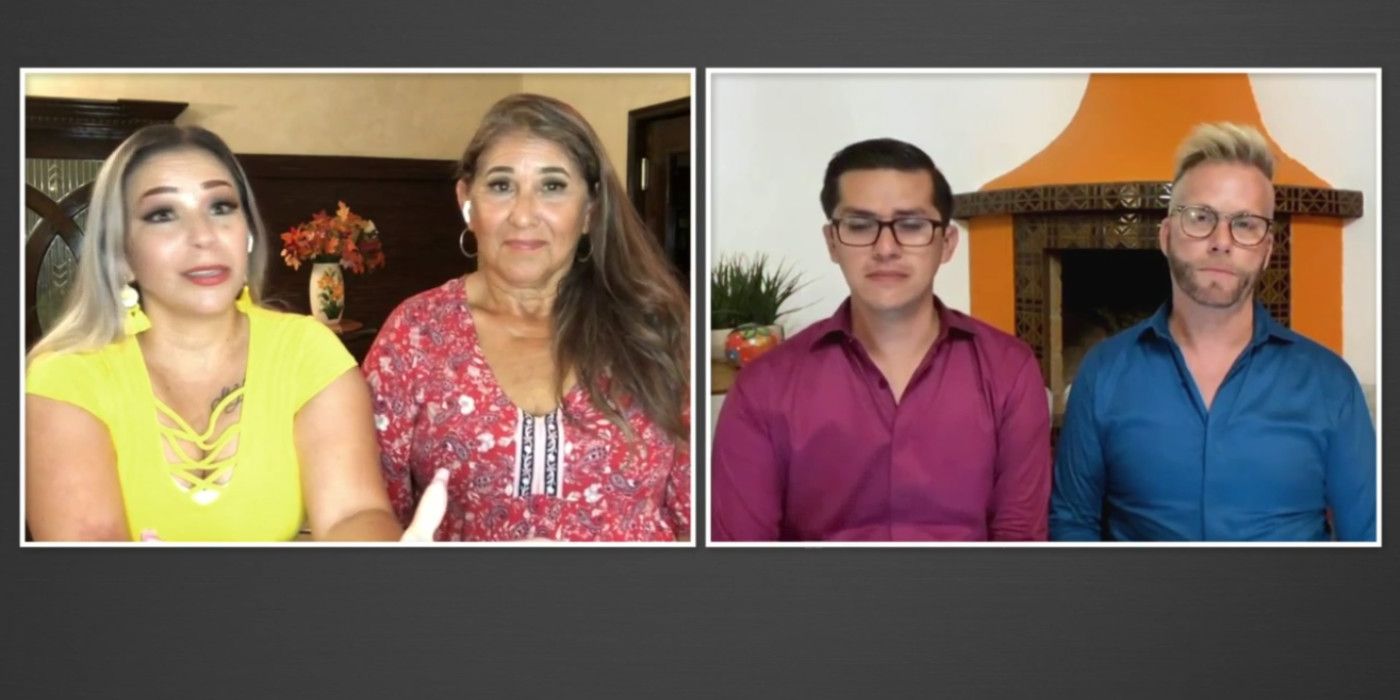 Armando revealed that because of this, Kenny hasn't really been able to get to know his family better, and that has helped expand the barriers between them. 90 Day Bares All also had Armando's mother, Virginia, and sister, Deborah, appear for the virtual interviews. Armando, Virginia, and Deborah all became emotional when they all saw each other. Armando said it has been a while since he's seen them, and he misses his family. Robinson also asked Kenny why he didn't have Armando's family appear at the proposal, and he shared that he knew they were still getting used to them being a couple, so he didn't want to include anything that would have taken away from the special moment. 
90 Day Bares All also showed a clip of Kenny and Armando's proposal scene while Virginia and Deborah were on-screen. Robinson asked Armando's mother how she felt about seeing their proposal. She said she's used to them being together now, so it didn't bother her. The discussion then turned to Armando's father and why he wasn't around for this conversation. Armando's mother said he wouldn't want to be there for it. Robinson then asked how Armando's father felt about their engagement, and Armando directed the question to his mother.
She then shocked everyone by revealing that Armando's father doesn't know about it. She hasn't told him yet. Armando looked near tears after hearing this news. It was sad to watch Armando become so upset. Hopefully, one day soon, Armando's father will know about his upcoming wedding and can embrace Armando and Kenny and their relationship. Armando and Kenny seemed hurt that Armando's father doesn't know about their upcoming marriage, but they seem to understand it will take time for him to accept it, and they are willing to wait.