10 Up-And-Coming Women Musicians to Follow on TikTok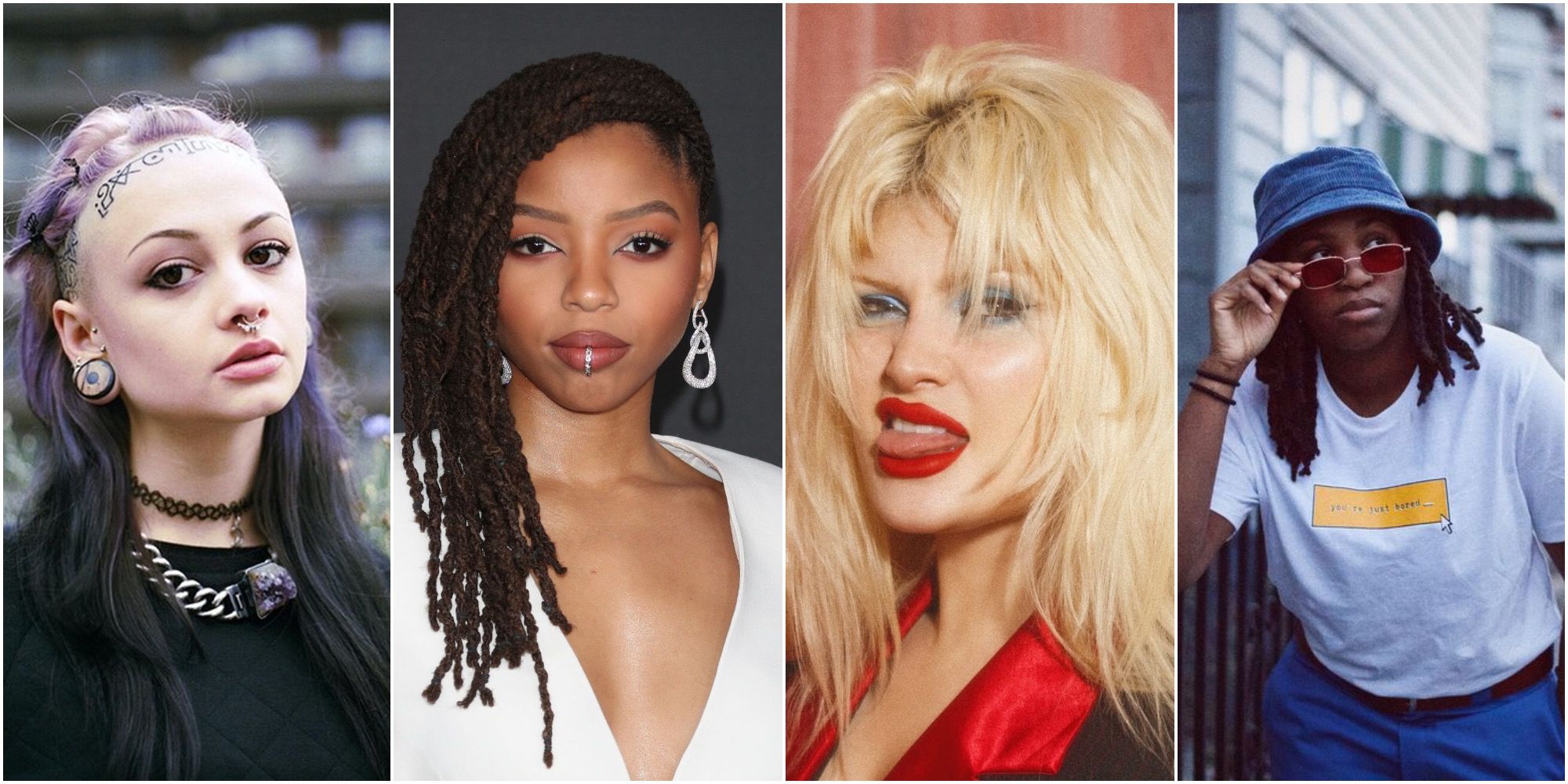 Though it usually depends on one's "For You Page," a user is sure to come across many a creator and musician on the short-content platform TikTok. It can be overwhelming to start conditioning the FYP and find content that best suits the user's interests as the pool of talent and artistry seems endless. It's easy to get lost in the timelines. Thankfully, TikTok has a feature that reminds users if they've been scrolling for a long period of time as the content is incredibly drawing.
The sheer amount of diversity is staggering, lending small indie artists a chance to gain some major exposure. If any user finds it difficult to navigate which artists to follow, there are many women-fronted music acts to enjoy and jam to, proving the sheer talent available to witness on the app as followerships grow.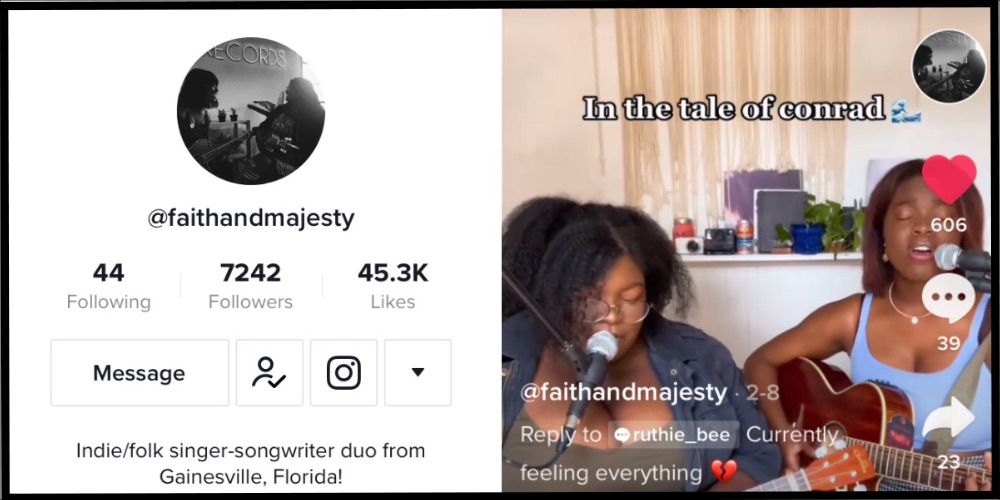 The sister duo often finds somewhere peaceful such as a stoop to sit and perform. Their music is soft indie-folk, calming all the ears who listen. Their harmonious voices make for heavenly vocals as they strum on their guitars.
Faith and Majesty are great for fans of acts such as Angel Olsen or Simon and Garfunkel, or anyone who needs to chill for 60-seconds at a time.
Delilah Bon is a UK rapper who samples other songs to make them her own fun rewrites, for example, taking "WAP" and making it about her dog, calling it "Wet A** Puppy." Her writing is creative, catchy, and shows her spunky attitude, independent personality, and feminism.
Her energy is bright as films and dances, turning her TikToks into creative music videos. Delilah is a good fit for those who want to feel more empowered and have a good time.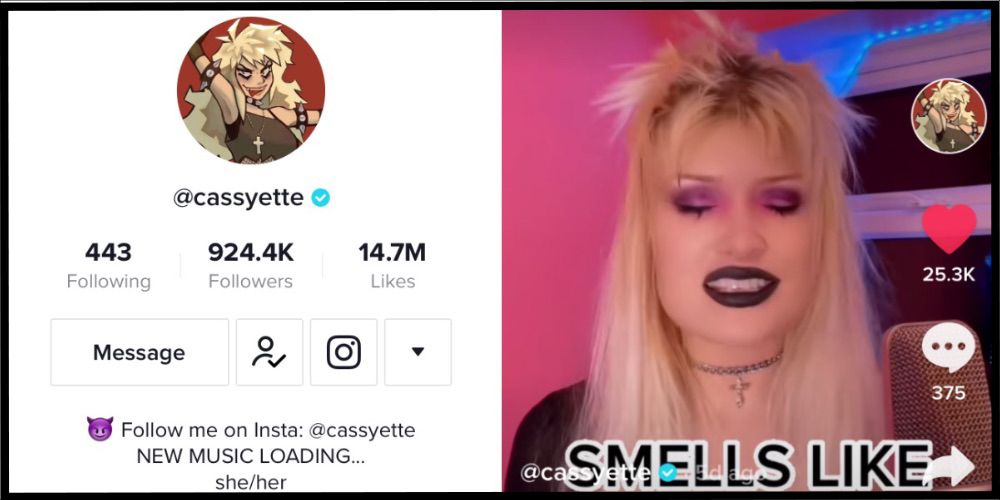 Cassyette's TikTok presence has grown to almost 1 million followers, and for good reason. Prominent in the punk side of social media, the vocalist does powerful covers of well-known songs, Radiohead's "Creep" for example, and puts her own hardcore spin on them as she brings a satisfying rasp and screamo to her performances.
Her voice is resounding and soulful without sacrificing metal influences. She also does a lot of duets with other artists as well.