10 Hilarious Twilight Vs. The Hunger Games Memes That Make Us Sparkle With Laughter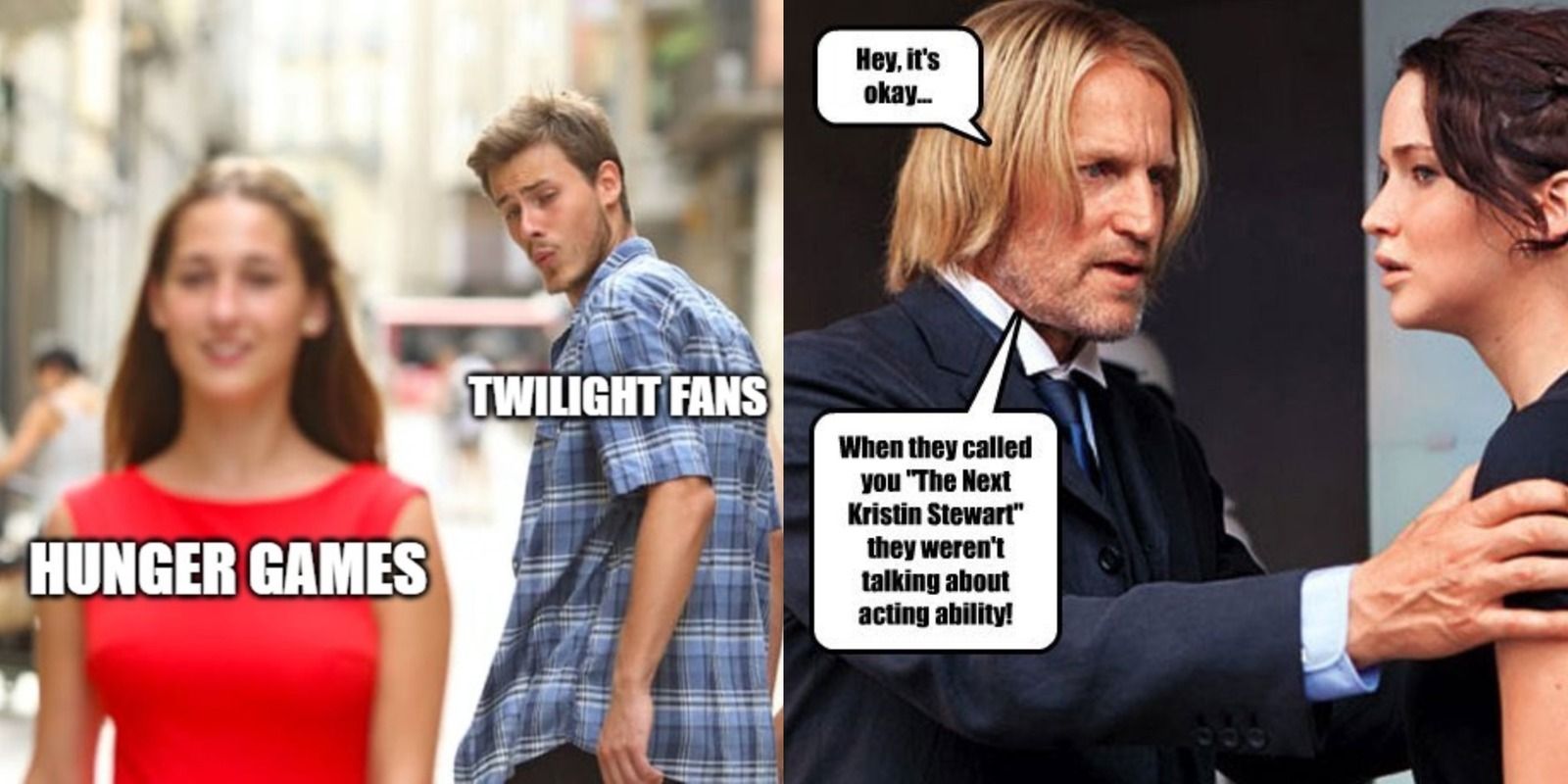 Both The Hunger Games and Twilight are two of the biggest teen movie franchises out there, and since they both premiered in the early 2010s, lots of fans were eager to pin the two against each other. From Katniss Everdeen to Bella Swan to Edward Cullen, there are so many meme-worthy moments to go around, often based on those characters.
Of course, it's only fitting to merge these huge series together and have some perfectly hilarious memes with a mix of vampires and dystopian times. It's time to throw it back to these great flicks and reflect on the best crossover memes out there.
Lots of the memes out there are definitely leaning towards The Hunger Games, but not necessarily when it comes to the romance in these two series. Everyone is either Team Peeta or Team Gale and Team Edward or Team Jacob.
Still, this meme applauds Twilight for having a much more interesting love affair. Plus, it's actually a lot more meaningful for Bella. It's not great, but maybe it's still better.
While the vampire series might have a better romance, it's also probably because that's the main plot point of the movies. It has a better love triangle, but it's not really anything without it.
Like this meme hilariously and bluntly points out, Katniss Everdeen has a lot more to offer than the boys she's stuck between. There's a lot more to it than that.
Both Kristen Stewart and Jennifer Lawrence both blew up Hollywood when they took on their respective roles of Bella and Katniss, and for some reason, people thought they should compare these two female leads.
Stewart got a lot of heat for her stoic performance, but everyone knows now that she's as talented as they come. However, this meme is still hilarious, because Lawrence is a multiple-time Academy Award nominee and a past winner. Stewart has certainly shown she has acting chops in the years since Twilight.